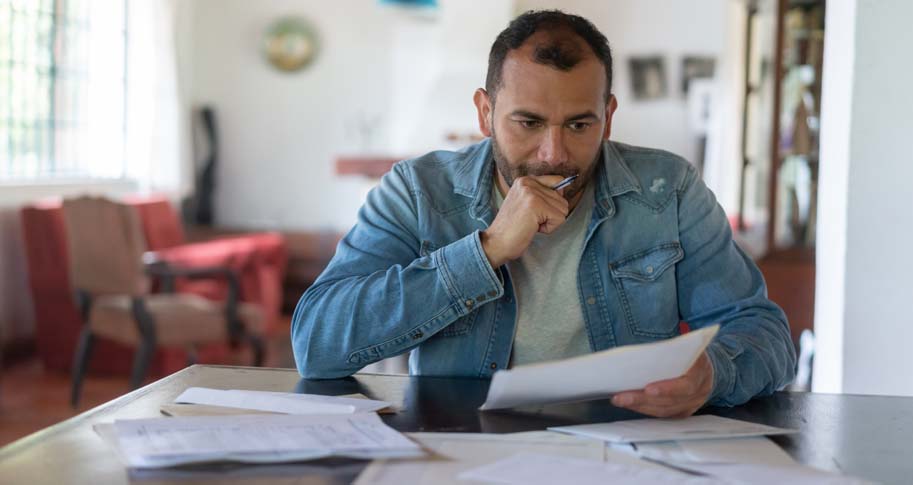 Let's be honest about it. It's not uncommon for entrepreneurs or self-employed small business owners—especially those who haven't been in business too long yet—to find themselves up against a wall needing a quick bailout. It doesn't have to be a large amount of money. Maybe all you need is $5,000 or $10,000 to get through the crunch, or maybe you need more.
If you, as a business owner, ever find yourself in this situation, the following is my best advice:
Don't beat yourself up. Yes, if you had done things differently you may not be in the situation you are in now. But that doesn't mean you are bad person, nor does it mean you won't get out of this hole. One way or another, you will.
You must be honest with yourself about why you have the problem you have. Did you over-expand? Were you not aggressive enough with your marketing? Did you not put in the time you should? Did you take too much out of the business too early to support your living expenses? Did you blow it with a critical client or customer? Did you enjoy too many luxuries such as eating out, taking vacations, or buying stuff you really didn't need? Know what got you where you are.
Think about all of the resources that you have other than asking friends or family for a bailout. They should be your last resort. Can you cut your business or personal overhead and make it through? Can you get a cash advance on a credit card to get through the crunch? Can you borrow money on your vehicle? Can you borrow from your credit card processor based on the credit card volume of your business? Can you get an accounts receivable line of credit from your bank based on the amount of money owed to you by your clients or customers? Can you sell something you don't need in your business or personally, such as extra vehicles, boats, motorcycles, lawn equipment, or anything else that isn't essential? If so, take advantage of these resources first.
If you do still need to go to friends and family, do so with your eyes wide open. No money comes without strings attached. What I mean is that anyone you take money from is going to question every single thing you do and that could be uncomfortable. For example, although it was before I ever started my first "real" business, many years ago I moved from one city to another to take a new job. The city we were leaving was in the midst of a terrible real estate recession. We moved before selling our house in the old city to a much more expensive city, and I borrowed $5000 from my parents to help with the down payment on our "new" home. I paid them 12% interest and had a one year note. One night, my mom called and she asked what we were having for dinner. I mentioned we got pizza from the place down the street. Her response was, "You can afford to get carry out? Isn't it cheaper to make something at home?" That's the kind of stuff you need to be prepared for.
If you do go to friends and family for money, you have to think about what is going to happen if you can't pay them back. Is this money that they cannot afford to lose? It may be all your grandma has and what she scrimped and saved for her whole life. What if they need the money before you can give it back? Will this destroy your relationship with this person if you don't pay them back? It's important to consider.
Document everything. I always recommend creating a loan document that lays everything out—the amount you are borrowing, the interest rate you are paying, and the schedule of payments or due date to pay the money back. This is super important. Too often in these situations there is confusion when everything isn't documented. In the worst cases, the lender thinks they are an investor in your business instead of someone who is lending you money. That means they think they OWN a piece of your business. And that can be disastrous later on if your business is very successful or if you ever sell it. They may expect a portion of profits or sale proceeds. In any case, minimize confusion about what your deal is by committing it to paper. It may seem unnecessary but believe me, it isn't!
Be ready to explain why you need the cash. There could be some uncomfortable questions. Answer them honestly. If you are desperate, you may be tempted to misrepresent the reality of where you are. Don't do that. When the truth comes out you will be more than embarrassed and ashamed.
One of the negative aspects of owning your own business is the possibility you could find yourself needing a bailout. If and when that occurs, I hope you will consider my seven points above.