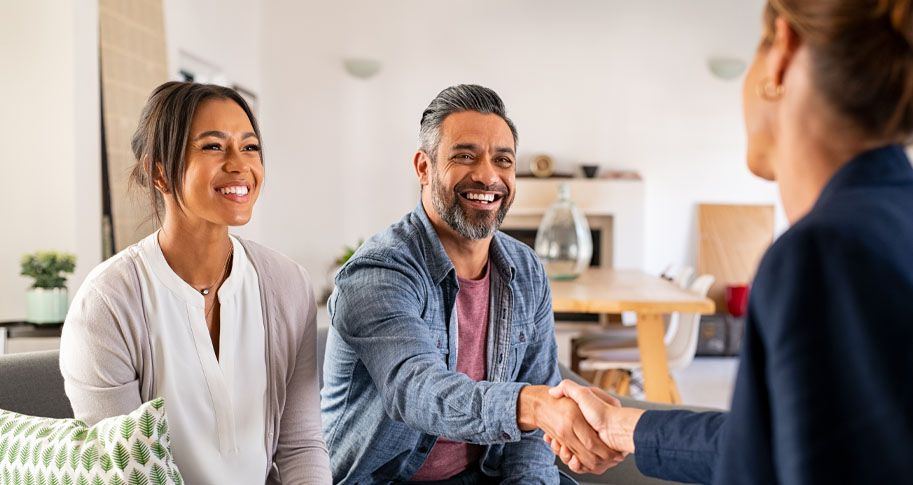 I just invested in the stock of a cool local startup with visionary leadership and huge growth plans! I can sense your eyes rolling back in your head as you say something like, "You must be rich. I can't afford to play around in those stocks, and I don't even think they would let me if I wanted to do so." 
You'd be wrong on all counts. I am not an accredited (read: independently, astronomically wealthy) investor, and you don't have to be, either. I invested a modest sum in the equity of a local company using a crowdfunding portal.  
Crowdfunding has been around for several years, but people tend to associate it with Kickstarter-style campaigns where companies, organizations, or individuals fund a prototype product or raise money for a cause. If you participate in a product crowdfunding campaign, your contribution gets you an early version of the product or the satisfaction of knowing you helped make the world a little better. But it doesn't make you an owner in a company.
More recently, however, equity crowdfunding has become a financial investment tool, and that's exciting news for people who previously had very few options for owning a stake in a business. You could found a business or join one at the scrappy startup phase to receive stock options, but as an outside investor, you were locked out of the market. Not anymore!
Crowdfunding allows individuals to invest directly into such companies, spending as little as $100 on a site like Wefunder or Republic to buy a stake in a business. In areas like Northwest Arkansas, where startups are sprouting like flowers in the Spring, this is a particularly promising trend. There are suddenly tons of opportunities to get involved with people and businesses you believe in, even if you don't consider yourself rich.
Building Equity for Everyone
Equity crowdfunding is also exciting news for underserved entrepreneurs. Traditionally, entrepreneurs hoping to launch and scale a business might look to wealthy, accredited angel investors or venture capitalists for funding. Those options exist in Arkansas, but they are in limited supply. Plus, VCs and angel investors tend toward STEM-related startups with big potential returns on their investment. This often left out a lot of diverse founders who were creating thriving businesses in viable sectors of the economy. Entrepreneurs who were opening, say, a bakery or a marketing agency, were left to bootstrap their startups by turning to options such as friends, family, and credit cards.
That funding gap cuts across demographics as well. In the 2020 Arkansas Capital Scan, we found that 100% of venture capital investment in Arkansas went to white male founders.
By allowing founders to tap into a pool of capital from engaged customers, friends, and others in their network who may not be accredited investors, crowdfunding can lead to more equitable access to early stage funding in sectors that may not be of great interest to a VC.
The bipartisan JOBS Act of 2012 opened the door for this type of investing, which technically is known as "regulation crowdfunding" (Reg CF). But it took a few years for the Securities and Exchange Commission (the SEC that doesn't play football) to square away the details of implementing the law. Then in 2021 the SEC tweaked the rules, raising the funding cap from $1.07 million to $5 million. That made it much more worthwhile for new companies to use this option for raising capital and led to the current explosion of crowdfunded equity offerings. The lower limits on equity investments from crowdfunding are set by the portal you use, some as low as $100, while the upper limits during a given 12-month period are set.
How You Can Get Involved
The world offers all sorts of options for investing your money. Among other things, you can buy gold, invest in the stock market, trade in cryptocurrency, put it in a bank account, or bury it in your backyard. If the idea of buying into a promising local startup sounds interesting, now you can also make that part of your financial plan.
Here's how you can get started.
1. Open an account on a crowdfunding platform, like Wefunder or Republic. You will need to fill out some basic personal information and check some boxes to indicate you understand the risks. You can select areas of interest for things like optional email newsletters. And before you can invest, you'll need to link your crowdfunding account to your bank account.
2. Research your options. Are you interested in investing locally, in an emerging industry, across many securities, or are you just interested in supporting one particular local entrepreneur? I'm particularly following the efforts of Wefunder now that it has started to focus on Northwest Arkansas and Tulsa as a prime market to promote. You can easily find Natural Way Food Groups, the Fayetteville-based startup that specializes in ecologically conscious nut butter, or LIVSN Designs, the Bentonville-based company that sells outdoor apparel, by typing their names or the name of the city in the search bar.
3. Once you find a company you want to invest in, enter the amount in the appropriate space and click the "Invest" button.
4. Now, you wait! This is not for traders (note, I didn't say investors) who will need to sell the shares in the very near term. In fact, that's prohibited for at least a year unless you find an accredited investor who wants to take them off of your hands. Early stage firms are private companies, and they don't have a secondary market to make easy trades. You can't just call up a broker and trade in and out of them quickly, so you're going to have to hold it for a while and let it grow. But if the firm does well, the upside potential of being an early investor is enormous!
All investment options come with risks, even the one where you bury your money in the backyard. A dog might dig it up and carry it to your third cousin twice removed who is sure to spend it on his nefarious habits.
The more you put into crowdfunding, the more you stand to make but also the more you risk losing, and it's an illiquid asset class that requires patience. But as a finance professor, this option truly excites me because it holds the potential to get far more people involved in meaningful investing – in local companies and, therefore, in each other.
When I invest in a large company on the S&P500, that's a very sterile experience and I'm buying in the secondary market anyhow – the effect on the firm is essentially nil. When I invest in a startup through crowdfunding, I am taking a chance on a dreamer to help them build and grow, and that means something to me.