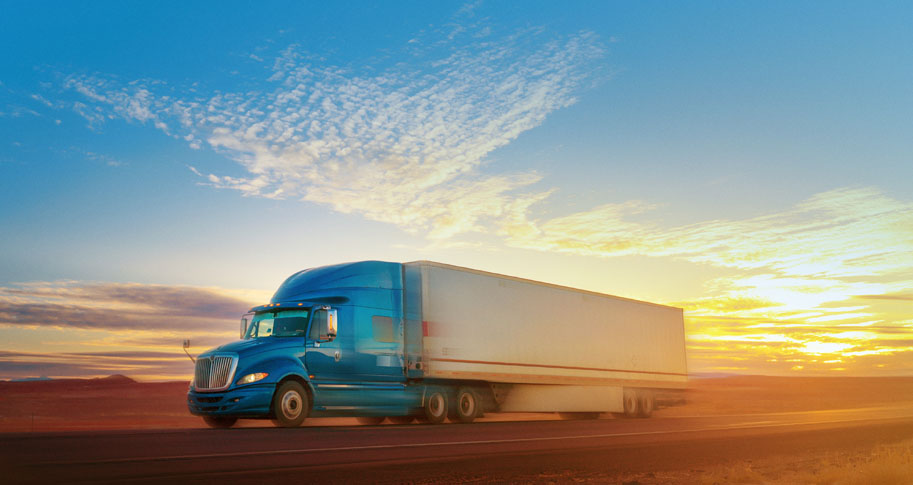 The trucking industry's sustainability performance impacts everyone.
Despite remarkable recent improvements, transportation still produces 29% of U.S. greenhouse gas emissions, contributing substantially to the growing climate crisis. Trucking also suffers a long-standing driver shortage that increases costs for recruiting, training, and retaining drivers. Those costs—some of which could be avoided through improved social sustainability—are eventually passed along to consumers.
Money talks, as they say, and everyone would benefit from research showing that carrier sustainability helps top line sales and bottom-line costs. That's where Walton College's Rodney Thomas comes in.
Dr. Thomas, an Associate Professor of Supply Chain Management, is doing his part to show trucking firms the benefits of sustainability. Thomas has co-authored five recent peer-reviewed articles and an SCMRC LEAD white paper examining how carriers' environmental, social, and economic sustainability affect shipping managers' carrier choice. Collectively, his articles show that shippers strongly prefer carriers with higher levels of environmental and social sustainability, provided their investments in those two dimensions of sustainability don't undermine their economic sustainability.
Thomas's work also shows that shipping managers trust sustainable carriers much more quickly and fully. Researchers have generally understood trust formation as a long process, but Thomas helped show that sustainability can generate trust before the two sides begin negotiating their first contract. Trust is vital to any successful supply chain partnership, so it would be hard to overstate this finding's significance.
Shippers strongly prefer carriers with higher levels of environmental and social sustainability, provided their investments in those two dimensions of sustainability don't undermine their economic sustainability.
In 2019, Thomas cast doubt on another widely held belief: Price matters above all else when shippers choose a carrier. He and his co-authors found that shipping managers strongly prefer carriers who use bypass services like Drivewyze and PrePass, which allow trucks to avoid many stops at weigh stations and tollbooths, saving both paper and fuel. Challenging decades-old prevailing wisdom, the study showed that shippers are willing to pay slightly higher rates to carriers who use the green technology.
In 2021, Thomas helped a team of researchers go beyond the traditional understanding of social sustainability by breaking it into its component parts—investments in employee welfare and investments in community philanthropy—and determining which shippers value more. Their findings offered even more unexpected insights.
Responses from the study's 404 participants revealed that shipping managers generally value carriers' investments in employee welfare over philanthropy, largely because they believe that employee pay, benefits, training, and safety directly affect the service quality they will receive.
Charity was surprisingly polarizing. While some participants stressed the importance of "contributions to society" and "giving back to the community," others were wary of philanthropic efforts.
They need to take the money they are putting into donations and reinvest that in the business to improve their operations and drive down their costs to be more price competitive. - Study Participant
I don't understand why anyone would make an investment in the community over their employees. It would make me question their decision-making and if I need to be working with them at all. - Study Participant
Managers' varied responses to philanthropy show carriers that investments in employee welfare are more likely to yield immediate financial benefits. But that is not to suggest that community philanthropy is without value. In the words of one study participant, "Without… a market to sustain your business, you will have no business."
Conclusion
Thomas's work shows that sustainability can be a boon for trucking firms. Along with potential savings in fuel costs and driver retention—and the knowledge that they are doing right by their employees, their communities, and the planet—sustainability can help carriers stand out from their competitors and attract new customers who learn about their sustainability efforts through a company website, social media, advertising, or word-of-mouth.