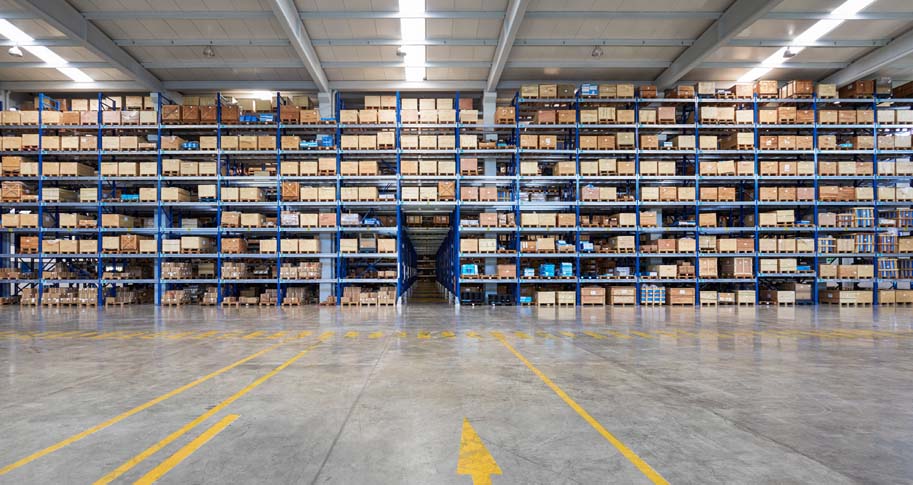 Since the turn of the twenty-first century, business investors have had their gaze turned to the advent of the internet. The dot-com bubble of the early aughts led to several web pages domineering the internet today, like Google and Wikipedia. Soon after, people began devoting every last ounce of their attention to social media platforms like Facebook and Twitter. But there's been one innovation that a number of economists spent the last decade analyzing: the evolution of retail.
It's sort of like the butterfly effect—in July 1995, a little-known online bookstore sells its first book: Fluid Concepts & Creative Analogies: Computer Models of the Fundamental Mechanisms of Thought by Douglas Hofstadter. A quarter-of-a-century later, and that bookstore has become an internet empire of Napoleonic proportions, with its own grocery service, publishing platform, streaming service, cloud computing service, as well as its own electronic division. Over the years, it has acquired Ring, Twitch, IMDb, Whole Foods, and soon Metro-Goldwyn Mayer. Not to mention it's the single largest online marketplace. It's the embodiment of a trend, or competition depending on how you look at it, between changes in online shopping versus in-person shopping.
The key players in this battle are, unsurprisingly, Amazon and Walmart. The two retailers operated as traditional rivals: Amazon launches its premium service Amazon Prime; Walmart decides to do the same with Walmart+. Walmart and Amazon are the largest and second-largest private employers, respectively, in the nation. And they've each tried to dip its toes in the opposite's domain: Walmart has increased its online presence in the last decade, while Amazon has opened several of its own physical stores and used its Whole Foods acquisition to further the Prime experience. And the pandemic has only upped the ante—as the worlds of online versus in-person shopping grew even more polarizing and, in rare circumstances, could even mean life or death from exposure to COVID-19.
Yet in the grand scheme of things, this campaign between Walmart and Amazon is a blip in the history of retailing. So just how has retailing evolved, and where can it go from here? Researchers Dinesh K. Gauri, Rupinder P. Jindal, Brian Ratchford, Edward Fox, Amit Bhatnagar, Aashish Pandey, Jonathan R. Navallo, John Fogarty, Stephen Carr, and Eric Howerton address that question in their article, "Evolution of retail formats: Past, present, and future." The Journal of Retailing article offers an evaluation of the history of retailing before analyzing what the evolution of retail could look like. After the world was forced to embrace some extent of a digital lifestyle—and now, as the world returns to some semblance of normalcy, where will the world of retailing venture?
A Brief History of Retail Shopping
"Retail formats have significantly evolved," the researchers write. "Until the middle of the nineteenth century, small, family-owned general stores were the predominant retail format." In 1852, a business known as Marshall Field's established itself as one of the earliest department stores in the United States. The Chicago-based store dealt in dry goods, and it holds many historic "firsts," such as the first bridal registry, the first department store escalators, and the first "tearoom" within the department store. All of these features contributed to Marshall Field's role as the premiere department store. Soon after, grocery stores became prevalent in the twentieth century, with Kroger, now the nation's largest grocer, building its brand at the turn of the century. In 1946, a "convenience store," so called because it accessibly offered a number of products, expanded its hours in a post-war economy, from 7 a.m. to 11 p.m. To reflect the new hours, the store renamed itself 7-Eleven. Sixteen years later came the birth of the discount store, beginning with Walmart and later iterated in Target and Kmart.
Against this backdrop of retail history, technology began increasingly entwining itself with the world of retail. This entwining became particularly noticeable in the latter half of the twentieth century, starting predominantly with "the advent of universal product codes in 1974. The Home Shopping Network brought TV and shopping together in 1985, creating a technology-based non-store format outside brick-and-mortar stores." And all of that culminated in that 1995 sale of Fluid Concepts & Creative Analogies from the online-bookseller-turned-global-retail-empire, Amazon.
The transition from grocery and convenience stores to online marketplaces obviously didn't happen overnight, but what exactly triggered it? "What set department stores apart a century ago," the researchers write, "was their status as shopping destinations—customers viewed shopping as an enjoyable activity. Yet today, when shoppers can simply check their phones to see a retailer's assortment and prices from the comfort of their home, these stores have to differentiate themselves once again." It doesn't get much more convenient than not even having to leave your own home. So, what can brick-and-mortar retailers do to stand out—or is it too late in this increasingly digital world?
Apples and Oranges
When it comes to comparing the advantages and disadvantages of online versus in-person shopping, there's not a clear "winner" with the better platform. "Online formats have advantages in accessibility and assortment since their market scope is unlimited geographically, and they do not need to maintain costly inventories at many physical locations," the researchers write. "On the other hand, the lack of direct contact with consumers lowers their ability to provide an enjoyable shopping experience (ambiance) and lowers delivery speed." The broadly-defined "in-person shopping" can be further broken down into various formats, such as mass merchandisers, grocery stores, and drug stores. One study compared a number of assets, such as information, accessibility, assortment, ambience, and delivery speeds, between these different types of in-person shopping:
Mass merchandisers were the least accessible (i.e., required the most travel time) but had the lowest prices. Grocery stores had the widest assortments but the highest prices. They also had the highest market share by a considerable margin. Drug stores were the most accessible but had by far the smallest assortment and the smallest market share. Because of heavy promotion, drug stores had lower average prices than the grocery stores.
But that research occurred several years ago; the researchers of "Evolution of retail formats" take that foundation and expand it to encompass the several differences between online and in-person retailing, as well as who has the upper hand.
When it comes to the information search, that period of "browsing around" before going in on a product, online shopping has the immediate advantage. After all, you don't have to travel to shop online; instead, you can look up product reviews, prices, and other comparable products with ease. In contrast, in-person shopping does involve travel, though not as much as you might expect. You might anticipate that brick-and-mortar retailers would set up shop away from one another, in order to limit direct competition, but that often isn't the case. Instead, "retailers often locate in clusters near stores that sell related products." Think of those strips of car dealerships, all located within just a couple miles of one another. "One explanation for this co-location is that consumers prefer to comparison shop at once location because this lowers their search costs," the researchers write. "A more subtle explanation is that consumers can avoid being exploited by the sunk cost of traveling to a dealer by having another seller nearby."
But the differences in retailing extend past just that initial search. Shoppers tend to place great value in convenience, be it within a single brick-and-mortar one-stop shop or an online marketplace like Amazon. Conversely, shoppers also prefer to have ease-of-return. "Around one-third of all online purchases are returned, creating operational challenges for retailers and affecting profitability."
So, who has the advantage: online or brick-and-mortar retailers? The answer isn't quite so clear. "Walmart attributes its success to the interaction of superior technology and economies of scale, both of which give the retailer a cost advantage allowing for lower prices." Walmart, a one-stop shop, keeps low prices and will continue to blend the in-person and online shopping experiences via its mobile-app and over-the-top subscription services. On the other hand, research indicates that "the large decline in the number of small offline establishments in the travel, book, and automobile industries was associated with increased internet usage in a given market." When it comes to online retailing, the world is shoppers' oyster: consumers no longer have to worry about niche tastes and retailers can afford to keep a little bit of everything in their storage.
The Evolution of Retailers
In Toronto, clothing manufacturer Canada Goose launched a new retail space called "The Journey"—a space with no clothes or products for sale. It touts itself as "a multifaceted space that's deeply rooted in storytelling." Shoppers, instead, experience "The Crevasse," walking through a seemingly icy rock, before entering a snow-filled room to try on the brand's winter parkas. After, an employee "guides" guests to Canada Goose's website to purchase these parkas and other pieces. Such a nontraditional approach, the researchers posit, "allows the store to overcome the limited-assortment drawback of a typical physical store and mimic the wide assortment available at online retailers by offering customers an endless aisle."
Such adaptations are the lengths in-person retailers go through to establish themselves as unique or innovative. Often, with these stores, "the objective is less to encourage in-store transactions and more to provide 'experiences.'" The greatest advantage online retailers have over in-person retailers is convenience: you don't even have to travel to shop online. On the other side of that coin, however, is the fact that this means in-person retailers have the ability to craft a wholly unique shopping experience, like that of Canada Goose. REI opened an outdoor activity-driven space in New Hampshire. Target hosted "nearly twenty-five thousand hours of in-store events nationally during the 2018 holiday season, where children could meet their favorite characters from TV shows and participate in a Minecraft scavenger hunt." Apple stores offer classes teaching children how to code and teachers how to implement technology in the classroom.
A study from Boston Retail Partners found that 79% of consumers say they prefer a personalized shopping experience, a clear advantage for in-person retailers. At the same time, the researchers say that these retailers can implement autonomous mobile robots for the lower-end jobs, such as cleaning and stocking; at the same time, these stores can strive to eliminate conversion friction, all those little bad experiences that slow you down at an in-person store, for example by touchless transactions, delivery services, and curbside pickup.
On the digital end of things, relatively speaking, online shopping is still so new that its future is a bit hazier. Its biggest challenge is product delivery, in all of its facets: delivery speed, price, returns, etc. As such, many of its innovations address this head-on by providing, well, in-person shopping experiences. Amazon occasionally opens pop-up stores, allowing the company to "mine the data it collects on consumer purchase behavior." Online retailers also can invest in zero-inventory stores, cashier-less stores, and direct-to-consumer stores. "Customers' increasing comfort with online purchasing, especially after the current pandemic, is likely to accelerate manufacturers' adoption of direct-to-consumer formats," in which business opt to selling their products directly to people rather than to other businesses to then distribute.
Even still, online retailers also have similar ways to adapt as in-person retailers. Personalized shopping experiences, ease of ordering, and immersive shopping are all ways the researchers say online retailers can improve. It speaks volumes that the "future" of retailers—and how the researchers say they can improve—does not involve the polarization of retailers, but rather the blending of the two. Online stores can invest in brick-and-mortar spaces, even temporarily; in-person stores can build their online presence. As investors turn their gaze to the "feud" between Amazon and Walmart, and the war for the future of retail, it may result in a fizzle rather than a bang, as these worlds of online and in-person become one world: immersive retailing with an endless aisle.