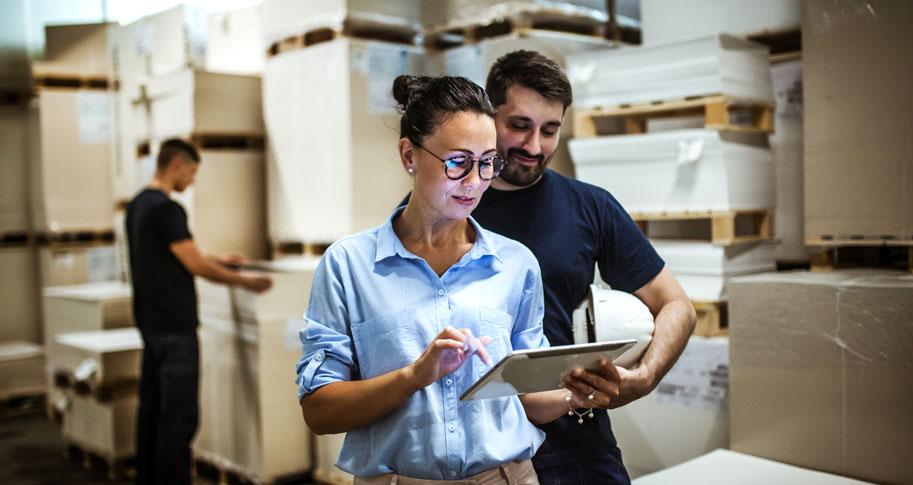 A more efficient, profitable supply chain might result from the complexity introduced by larger product, supplier, and customer portfolios. Claudia Rosales, professor of supply chain management at the University of Arkansas, found that companies in the automotive component industry with wider portfolios tended to see greater returns on assets and sales than peer firms with narrower offerings and options.

In "Supply chain horizontal complexity and the moderating impact of inventory turns: A Study of the automotive component industry," Rosales and coauthors Hugo DeCampos and Sriram Narayanan argue that a more horizontally complex supply chain allows a firm to more efficiently turn inventory over. Horizontal supply chain complexity is a measure of "how many unique entities exist at a given level of the supply chain." As such, a more complex supply chain is a more diversified supply chain.

Certainly, when the whole automotive industry and its global supply chain has been hobbled by the microchip shortage, leveraging multiple products, suppliers, and customers to ensure stable supply and demand may seem nostalgic. Yes, automakers may be forced to reduce product offerings temporarily if shortages increase in severity. The question remains, though, of what to do when these shortages subside? Firms must then decide whether or not to produce a large variety of models. When shortages subside, Rosales's research can help firms navigate this choice.

Rosales's research thus offers a strategic opportunity for firms eyeing an uncertain future where supply chains may need to be diverse in order to survive. And this survival is about the entire supply chain's diversification, not just about one link in the chain. Rather than looking at one spot along the supply chain, then, the researchers tested the benefit of upstream and downstream complexity to provide a better sense of the benefits offered by the whole ecosystem.
It's Not Just About the Portfolio
Earlier research suggests that a larger, more diverse supply chain can insulate a firm from the shocks of variable supply and demand, but firms face a tradeoff. A more complex supply chain also costs more to operate and maintain, and excessive complexity will eventually overwhelm a firm and its ability to manage its supply chain. Drawing on this research, Rosales, DeCampos, and Narayanan argue that increasing the scope of a supply chain should improve firm profitability, but these investments will eventually have diminishing returns.

By reducing the variability of supply and demand, firms turn inventory over at a higher rate. Achieving higher rates of inventory turnover requires more coordination within and across firms. This level of coordination probably also signals firms' competency in maintaining more supplier and customer relationships. That is, success amid complexity both creates and supports the skills necessary to reap more rewards from said complexity.

The researchers found that the number of suppliers and customers does not have a direct impact on a firm's financial performance in the automotive component industry. Instead, high rates of inventory turnover strengthen the correlation between the firm's product portfolio and its performance. They suggest that to capture the benefit of a larger product portfolio, a firm should first improve its operational efficiency.

Having both these pieces in place creates positive effects. When a firm is operating efficiently with high rates of inventory turnover, it can take advantage of a larger product portfolio. The firm can then expand its supplier portfolio to further increase its profitability. That is to say, by achieving a high inventory turnover, the firm chews through more input materials, so by widening the sources the firm pulls those materials from, it can consistently manufacture its product offerings and continue to be itself a reliable supplier.

But there's a catch – achieving a high rate of inventory turnover is imperative for this relationship to work out. Rosales, DeCampos, and Narayanan observe that when turnover is low, increasing the size of a firm's product portfolio has a negative effect on their profitability.

Unlike the size of the supplier portfolio, which the data suggests has an indirect effect on a firm's profitability, the researchers did find that the size of the customer portfolio had no significant impact upon profitability. Nor does the customer portfolio size interact with inventory turnover. So long as the current customer portfolio is sufficient for inventory turnover, there is no need to prioritize expanding it. Investment can do more good elsewhere in the supply chain. Indeed, looking downstream a bit, automobile manufacturers do not need every dealer to carry their offerings, just a group of individuals dedicated to the brand. If bicycle dealers are any indication, it is more important to keep your current dealers happy with transparent communication rather than endlessly increasing their numbers.
Supplying More
According to their data, Rosales, DeCampos, and Narayanan recommend that firms in the automotive component industry put forth a two-pronged effort. Firms should improve both the size of their supplier and product portfolios and invest in their operational efficiency to enhance their inventory turnover. These improvements offer greater yields together than separately.

The researchers are careful to note that their study only applies directly to the automotive component industry. In fact, they hope that their research shows the importance of industry specific analysis of the benefits (or detriments) of supply chain complexity. Moreover, they are aware that suppliers up and down the supply chain may experience these pressures differently, so their research applies most directly to original equipment manufacturers.

Nevertheless, Rosales, DeCampos, and Narayanan found strong evidence that the efficient use of a firm's assets correlates with increasing net income. Consistent inventory turnover positions your firm to capitalize on using more suppliers and offering more products.

Despite the apparent profitability of supply chain complexity, the researchers found significant reluctance among industry executives to embrace a more complex supply chain. Their research does not of course diminish the challenges of expanding portfolios and improving inventory turnover, but it does uncover the measurable benefit just waiting to be unlocked by an enterprising manufacturer. Perhaps your firm is up to the challenge?