5 Supply Chain Insights from a Conversation with Walmart's Greg Smith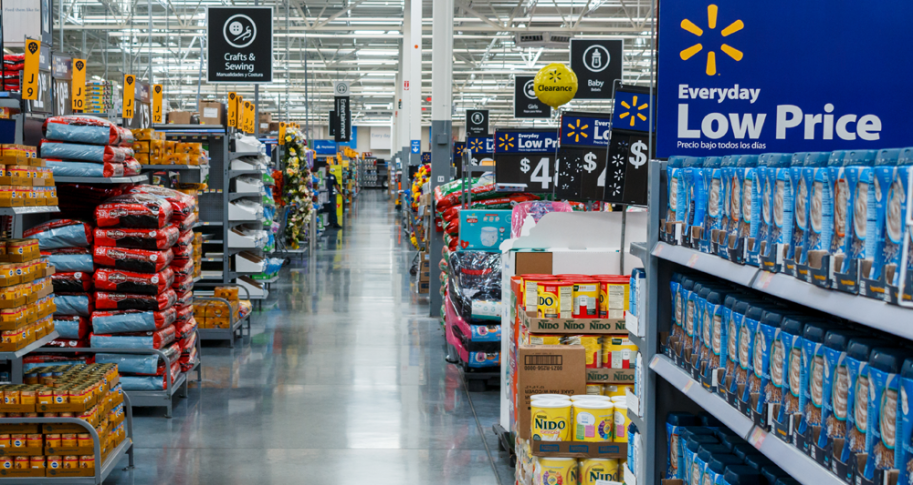 February 4, 2020
|
By Donnie Williams
Greg Smith has witnessed a great many groundbreaking innovations in supply chain management over the past 35 years, but not as a passive observer. While he might have been a fly on the wall a time or two, for the most part he's had a seat at the table. And for the last three years, that seat has been at Walmart, which gives him a unique view of the future of the supply industry – a future he's helping to shape.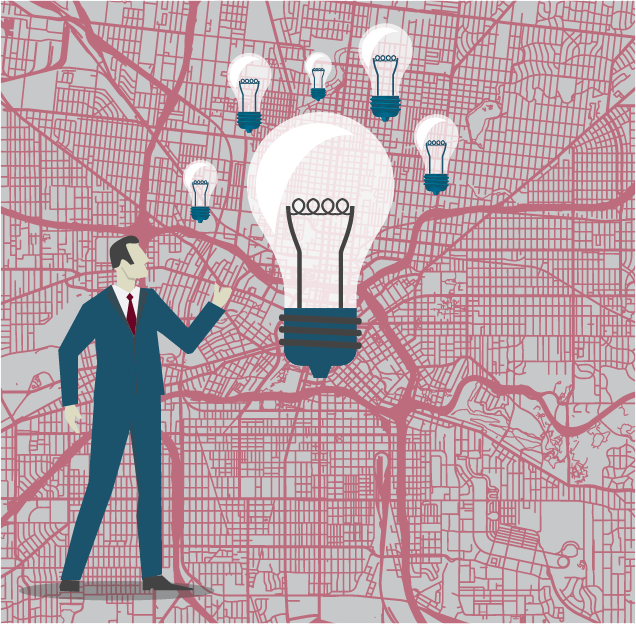 "There's never been a better time to be in supply chain than today," Greg told me recently on SCMRC Lead: Epic Supply Chain Lessons, a podcast I host for the Sam M. Walton College of Business. "With the technology that exists today, people have assortment visibility, they have pricing visibility, and the companies that are going to win are the ones [who are] going to be the best at supply chain. . . That's one of the reasons we're investing so heavily in supply chain."
As executive vice president of supply chain for Walmart U.S., Greg oversees the retailer's entire U.S. supply chain organization, including its e-commerce business. Before that, he worked in a variety of supply chain and logistics roles for consumer package goods companies, including 10 years with ConAgra Foods and five with Goodyear Tire & Rubber.
Our 25-minute discussion for the podcast yielded insights on a variety of topics, but most of them in some way related to logistics and supply chain innovations and the enormous opportunities they present. Advances in technology are changing how we shop, what we expect as consumers, and how companies like Walmart and its vendors move products through increasingly complex supply chain networks.
Here are five interrelated topics Greg and I covered that bear remembering whether you are a student of supply chain, a faculty member in this discipline, or a practitioner in the industry:
Channel Complexity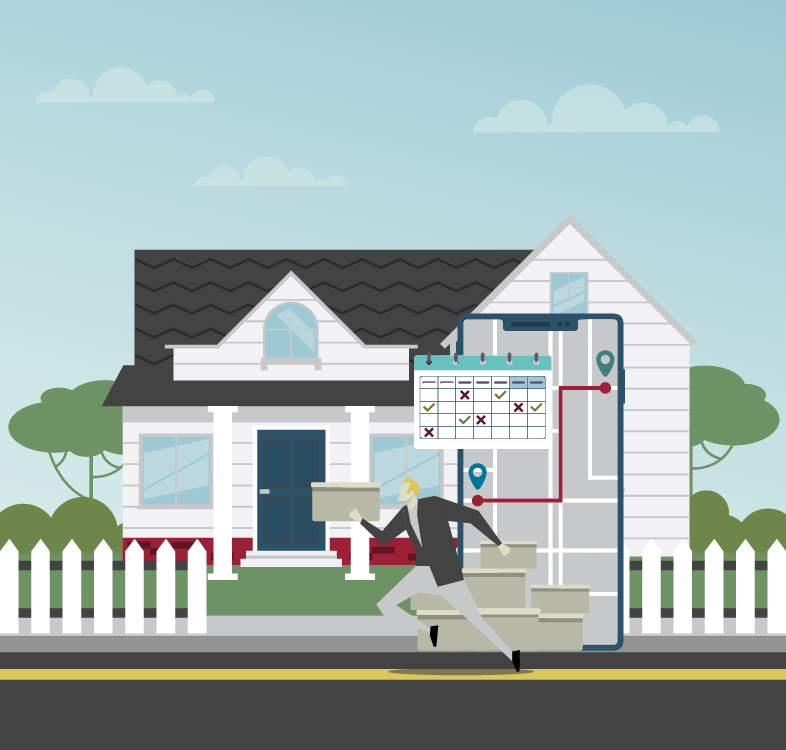 Walmart takes an omnichannel view of its customer bases, which means it provides shopping solutions in its physical stores but also across many other platforms. Customers can order from a desktop computer and have products delivered to their home, for instance, or they can pick up their purchase at the store, checking in and out with the app on their smartphones – which they also can use to see if an item is in stock and where it can be found in the store.
"Regardless of who the customer is and what their needs are," Greg said, "we've gotta make sure that we deliver on those expectations."
E-commerce only represents about 20 percent of Walmart's overall retail sales, and that number is predicted to grow to about 23 percent in the next three to five years. But e-commerce is growing at an average rate of 35 to 45 percent per year for Walmart, so it's the company's fastest growing segment and is an extremely important one when it comes to supply chain decisions.
In addition to delivering online orders to customers' homes from their fulfillment centers, Walmart has more than 3,000 stores that offer grocery pickup and several that offer home delivery. In three markets, they will even deliver groceries directly into a home and stock the customer's refrigerator.
"So it's a very broad array of delivery services that we have to achieve," Greg said, "and regardless of which channel it is, people want perfection. They want the items, they want the items they ordered, they don't want substitution, they want to make sure that we have the freshest products and accurately to them, when they place their order. So it's really about integrating all of those aspects of the segmented supply chain to make sure that we're leveraging our scale and we're leveraging our efficiency to deliver regardless of how the customer wants to be serviced."
Ever-Expanding Assortments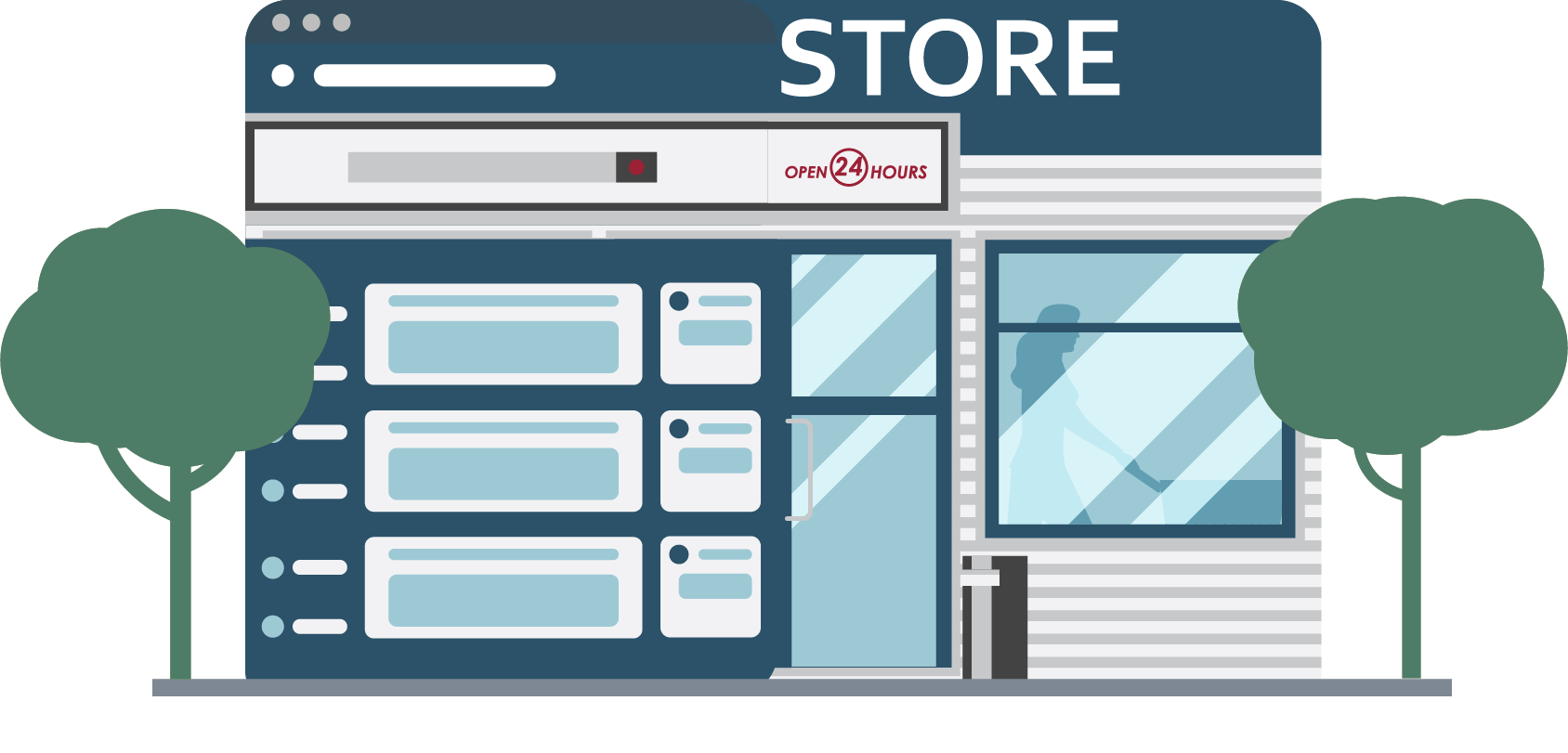 A supercenter historically carries around 115,000 items, which, once-upon-a-time, was a wow-inducing number. Now, thanks to the unlimited shelf space on the internet, the available items through Walmart stretch into the multiple millions. For Walmart (or any retailer) to succeed over time, it can't just offer all these items online – it has to consistently have them in stock for customers who want to buy them.
"We're trying to build an integrated supply chain that's able to service all of our customers," Greg said. "And we have the advantage of having 4,700 stores [and] 600 clubs across the United States that are roughly about 10 miles from 90 percent of the U.S. population. So as we think about the future, it's critical for us to make sure that we are in stock, that we're able to service a much broader array of assortment, and that we're able to make sure that we bring accuracy, we bring precision and we bring perfection."
Integration and Execution
We teach our students at the Walton College about the importance of building and maintaining an integrated supply chain, but we don't sugarcoat the realities – executing on that theory is extremely difficult.
It not only requires internal integration, but also deep collaboration with external partners. Consider that Walmart moves around 8.5 billion items through its supply chain each year. Then consider how many different suppliers play a role in that process. And now consider that customers want those items delivered faster and faster (what once took weeks, now is expected in two days, one day or even same day).
"Working with our partners is critical," Greg said. "You've heard, I'm sure, of our initiative several years ago about on time in full. Ultimately, it's important for us to have their product on the shelf. Well, if products don't arrive at the time that we need them to in our distribution network, they can't get on shelf at the time they're needed there. So we've been working very closely over the last few years with our vendor partners to ensure that we are getting the right product, right place, right time."
Walmart is spending more and more time collaborating with suppliers on shared strategies, using new technologies and creating and sharing relevant, accurate data.
"We've seen significant improvement there," he said. "And as we move forward, being able to have better transparency, having better integration and to make sure that we can share information and data across the overall value chain, it's going to make sure that we take waste and loss out for both parties and make it as efficient a supply chain as we can."
Automation
Greg talks a lot about taking out the "friction" for associates and customers, and one way to do that is with technology. Self-checkout and automated storage and retrieval systems help customers get in and out of stores more quickly. There's more automation and robotics throughout distribution centers and stores. And data is more available more quickly than ever.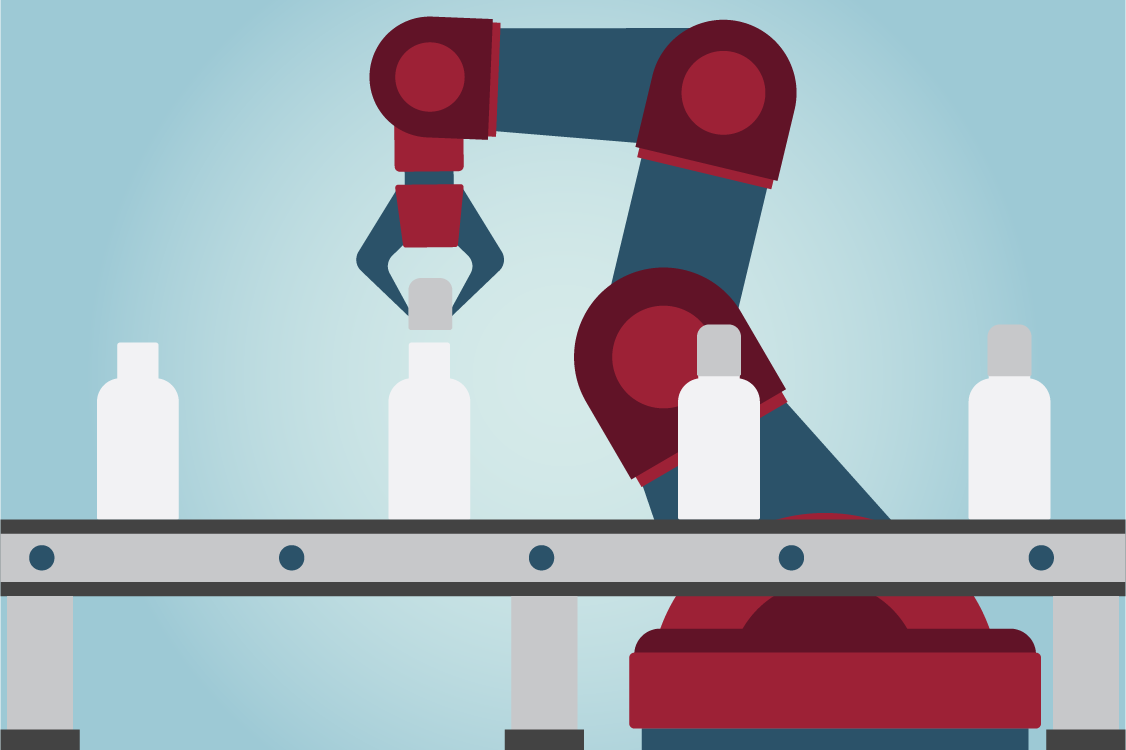 "Being able to take that information and harness it and make it very productive for us is going to be a high priority for us," he said. "So I think, the complexity will continue to increase. I think the assortment will continue to increase. And I think our ability to be able to leverage a new technology and capabilities, to take more and more complex data and make more meaningful implications from it and act on those to take friction out, is really going to be very important to us in the future."
Human Capital
All the advancements in technology, of course, are changing the roles many Walmart associates play in the supply chain. Walmart has launched about 200 academies in recent years where it brings in store and distribution center associates for training on the latest technical and other skills they need.
"We're really trying to help upscale them to be up and ready for the future," he said. "And to make sure that they are ready for the technology. And it's a big change. I mean, if you have some of these facilities that have been highly manual in the past, we're starting to move in automation. It's about more of a manufacturing environment now. It's more about reliability. It's about maintainability. But it's a different skill set."
When all is said and done, human capital still matters. In fact, as Walmart looks to hire the next generation of supply chain professionals, it will look primarily for those leaders who can lean into the complexities and new technologies to solve big problems.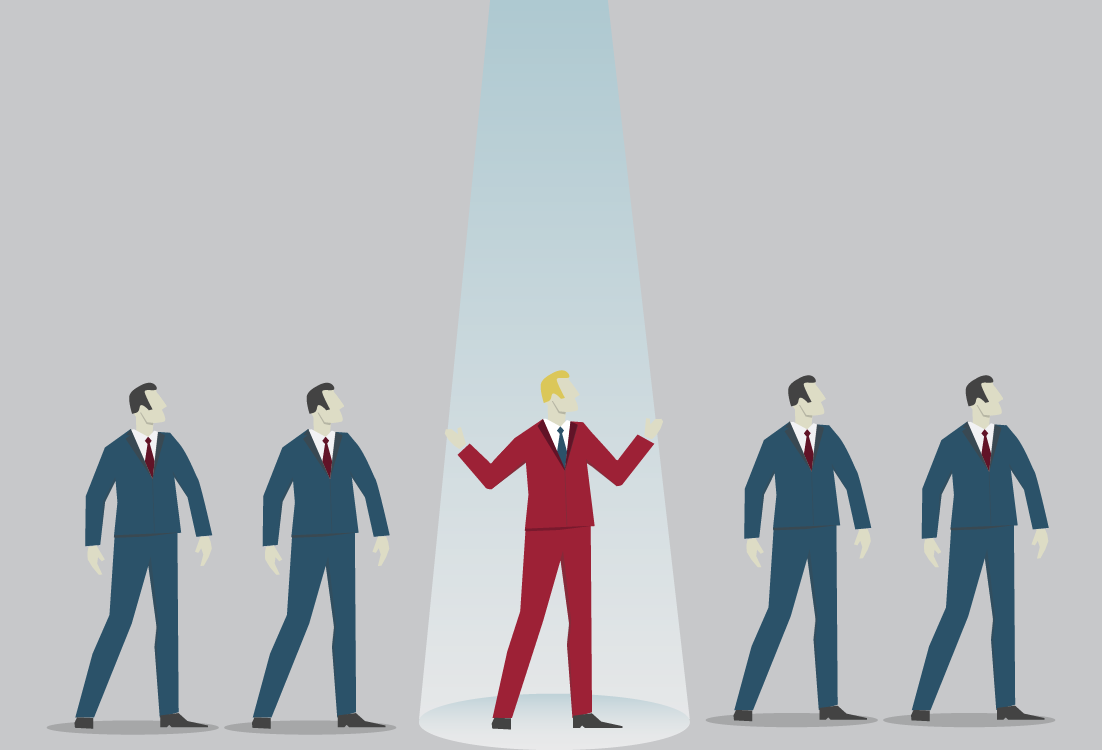 "Because as far as supply chain has come," Greg said, "I would tell you there's still so much further ahead that we've gotta solve. And so people who have curiosity, a good, strong work ethic, [and] the ability to be able to solve complicated, complex problems – there's a tremendous opportunity for those folks and those students, and those young people because it's an exciting career and it's an exciting place to be."