The Lasting Legacy of the Arkansas Business Hall of Fame
February 4, 2021 | By Stephen Caldwell



A quick review of the 20th Century's first few decades reveals nothing spectacular in the timeline of Arkansas' business history unless you drill down into one category of events: births. Then it becomes clear that this period marked the beginning of a sea change for the state's business landscape.

From Harvey Jones in 1900 to J.B. Hunt and Buddy Coleman in 1928, 33 of the 90 inductees into the Arkansas Business Hall of Fame were born in the first three decades of that century, including a 10-year stretch that gave the state all four members of the inaugural class – William T. Dillard (1914), Charles H. Murphy (1920), Sam M. Walton (1918) and Jackson T. Stephens (1923).

The University of Arkansas School of Business Administration, now known as the Sam M. Walton College of Business, also came to life during that time. Harvard graduate Charles C. Fichtner helped form the new college in 1926 and became its first dean. And 73 years later, in 1999, the college established the Arkansas Business Hall of Fame to honor the accomplishments of leaders who are connected in some way to the state.

The pioneers of Arkansas business created a wave of enterprise excellence in Arkansas that continues to impact not only the state but the world. Their legacy is seen in the enduring success of their companies, of course, but also in the inspiration they give to new generations of business leaders, the associated philanthropy that has changed the cultural and social fabric of the state, and the rising tide that has lifted a variety of industry sectors.

The Hall of Fame reflects the history of the state, and most of its members came of age during a time when opportunities for top business leadership positions were primarily limited to white males. A criterion for selection is that a candidate, if living, must be at least 60 years old, so while women and people of color are represented in the hall, that representation is growing more prominent each year.

The pioneers of Arkansas business created a wave of enterprise excellence in Arkansas that continues to impact not only the state but the world.

Still, the hall is a collection of diverse success stories. They share some common elements like grand visions, hard work and a willingness to take risks to accomplish their dreams, but they have come from different parts of the state — and from other states — have different economic backgrounds and have succeeded in different industries.

Walton, born in Oklahoma and an Arkansan by choice, changed the face of retailing with Walmart. Stephens, the youngest of six children raised on a farm in central Arkansas, made Little Rock an unlikely home for one of the country's largest privately owned investment banks. Hunt, born in Heber Springs, Arkansas, only had a sixth-grade education but would launch what has become one of the nation's largest transport companies. And Tyson, who was born in Mound City, Missouri, hauled hay and fruit for local farmers before starting what's now the world's second largest processor and marketer of chicken, beef and pork.

The hall also has members who have left their mark on construction, commercial banking, department stores, oil and gas, timber, agriculture, real estate, publishing, fashion, technology, marketing, steel, energy, insurance, health care, telecommunications, sports and music.

Several companies have produced multiple members of the hall – Walmart (four), Tyson (four), J.B. Hunt Transport, Inc., (three), Simmons First National Bank (two), Murphy Oil (two), Stephens Inc. (two) and Dillard's (two).

For some members, the hall is a family affair. Robert and Charles Nabholz are brothers. Jack Stephens, William Dillard and John Tyson all are enshrined along with their sons (Warren Stephens, William Dillard II and Don Tyson). And two married couples are in the hall – the late J.B. Hunt and his wife Johnelle, and the late Ernest P. "Josh" Joshua, Sr., and his wife Thelma.

The financial impact on the state's economy by the companies led by these leaders would be hard to calculate, but no doubt it would be in the billions of dollars. Not only have they provided careers for the general population and tax revenues for local and state governments, but they've had a ripple effect by leading other businesses to launch in or relocate to Arkansas.

Equally important, however, is the legacy of giving back. Nonprofits like Winrock International, the El Dorado Promise, the Reynolds Foundation and the Walton Family Foundation, as well as several others, are fruits of the hall of famers' success. As individuals and through foundations, the inductees and their families have collectively donated billions of dollars that have had a positive impact on education, the environment, entrepreneurism, economic development, health care and community life, among many other projects.

A renewed emphasis on entrepreneurism and innovation in Arkansas has set the stage for the next generation of business leaders to stand on the shoulders of these titans. Some already are forging their path and making their impact, while others are not yet out of diapers. When the time comes, all of them will have a spot waiting for them in the Arkansas Business Hall of Fame.



Meet the 1999 Inductees
Arkansas Business Hall of Fame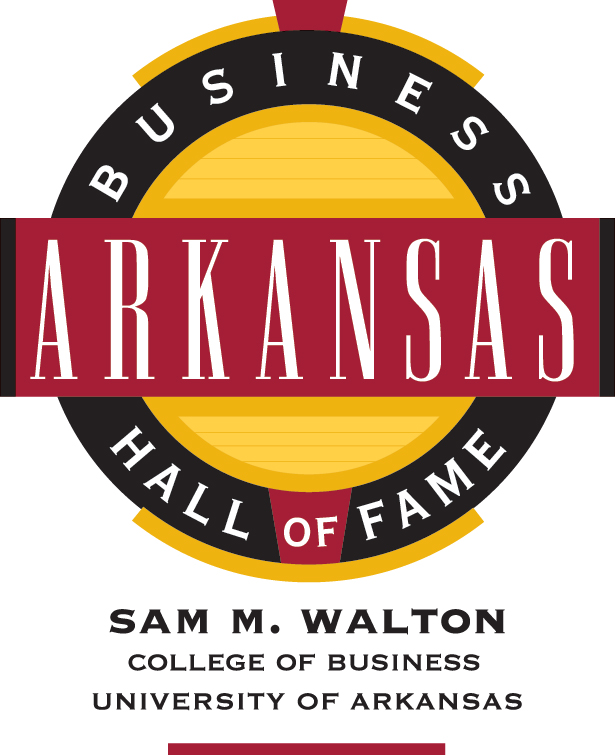 The Sam M. Walton College of Business established the Arkansas Business Hall of Fame to recognize Arkansans - by birth or by choice - who have been successful business leaders. The Arkansas Business Hall of Fame is designed to honor, preserve and perpetuate the names and outstanding accomplishments of business leaders who have brought lasting fame to Arkansas.
Visit the Arkansas Business Hall of Fame Website
Author:
Stephen Caldwell is Chief Word Architect for WordBuilders, Inc., where he spends most of his time helping clients discover, craft, and share the messages of their hearts. In addition to writing and editing for newspapers, magazines, and on numerous book projects, he has developed leadership and functional training for Fortune 500 companies. He lives in Fayetteville, Arkansas.