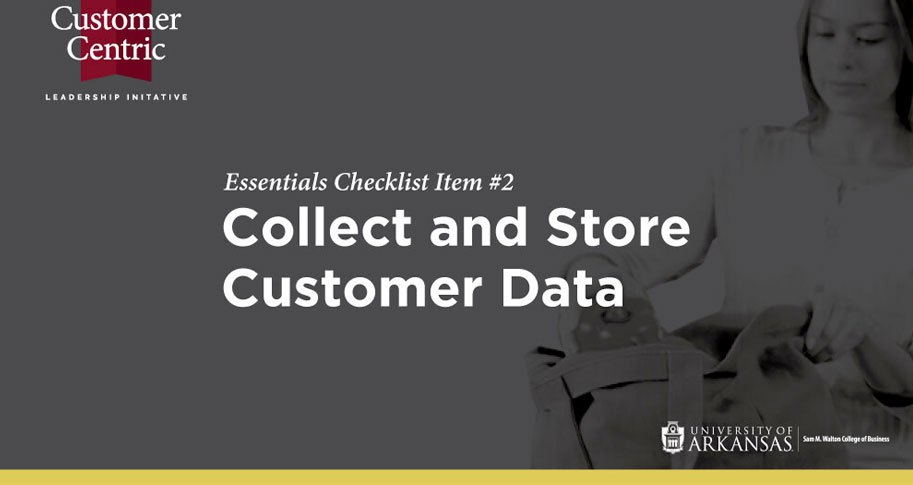 Are all the places you collect customer data contained in a single customer data warehouse?
A customer data warehouse is exactly what it sounds like— a giant, digital storage unit full of all the data you've collected on your customers. The data can include contact information, demographics, email-opens, lead generation … the list could go on.
But, why exactly is all this data essential to building a customer-centric business? Because you can't do your best to assist your customers if you don't fully know your customers.
As a customer logs on to your website, downloads your app, or visits your store, customer data should be collected, stored, and, most importantly, used. This information is the foundation for building a clear vision of your audience and also creates single customer views.
Rather than having information siloed in different places, a single data warehouse puts everything together. Businesses can also consolidate customer records to prevent duplicates and create a system in which a customer is remembered upon each interaction with the company. A simple search through a customer data warehouse allows business members to easily locate necessary information. Whether it's finding a customer's loyalty program information or reviewing email open rates, the data warehouse is where you'll find it.
This also translates into a simplified customer experience — no need to sift through membership cards or combine accounts. The business knows and remembers the customer. Why? Because of all the information available in a data warehouse.
The stored data also lays the groundwork for research and analysis of customers. Analysts can see emerging trends in customer behaviors and customer needs. Spotting what's working and what isn't informs the next steps a company takes in trying to improve customer relations.
Ultimately, a customer data warehouse is the starting point for data-driven, customer-centric business and marketing strategies.
Take a look at Amazon. From Amazon Prime to Fire TV to the Amazon Whole Foods delivery service, data is continually being collected. Purchases, browsing history, email addresses, and other user information from each platform pile up in a single data warehouse.
This data can provide insight and inform what videos are recommended, what products show up in the "recently viewed" section, or what email offers are sent to a customer's inbox.
The data warehouse is your business's personal library. It is filled with all the answers to the questions you have about your customer base.
Creating a clear vision of your customers, understanding their needs, and establishing business and marketing strategies that will best serve them, the customer data warehouse lays the groundwork.
Subscribe to the newsletter