Global Engagement
The mission of the Global Engagement Office (GEO) is to support the Sam M. Walton College of Business in its goal to be a leader in globalization, by developing and supporting initiatives that enhance the integration of a global perspective woven into the fabric of everyday thoughts and activities of students, faculty, and staff.
In other words, GEO aims to engage the Walton College in activities that will contribute to the understanding and competencies in international business, language, and cultures, thus building its capacity to be a globally competitive leader in the business and academic communities.
Student Blogs
Our students are studying around the world and sharing their experiences...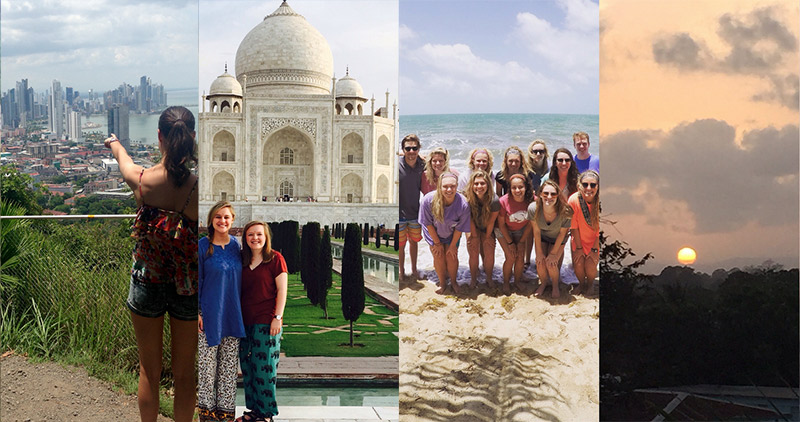 View Study Abroad Blogs
Funding Your Study Abroad
There are many financial resources available to help you realize your goal.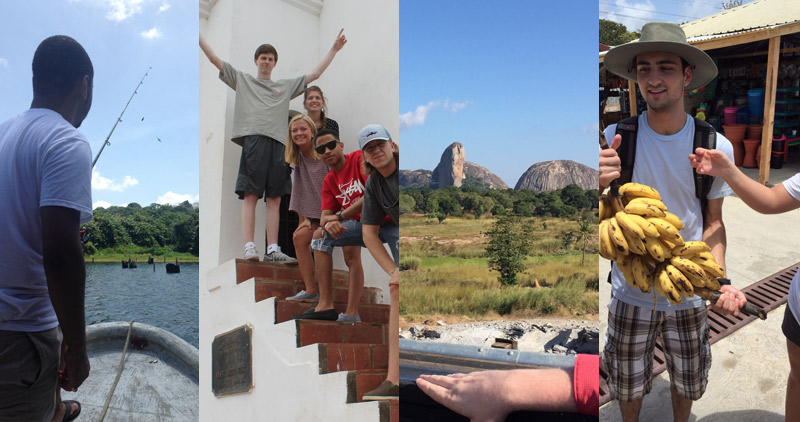 Study Abroad Funding
Study Abroad Photo Contest
We are excited to announce the 3rd annual Instagram photo contest. Submit up to 3 photos from your study abroad experience form January 2017 - January 2018 to be featured on the Walton study abroad Instagram and a chance at a 1st place prize. Read more about the contest and rules in the following link.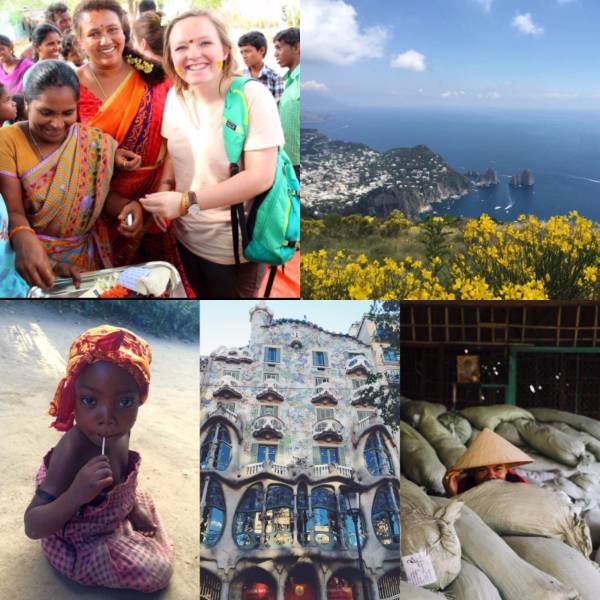 View Instagram Photo Contest
Supporting Global Research, Knowledge and Skills of Faculty
The Walton College Global Engagement Office solicits applications for small grants to support global faculty research, knowledge and skills. The intent is to augment other sources of funding, since we would like to support as many faculty members as possible with the funds allocated in our budget for this program. Additionally, enhancing the global content of their curriculum is one of the significant ways the Walton College can become a more global business school. This requires faculty with the global knowledge and skills to engage in developing a global curriculum. Examples of activities that might be funded are:
Support for international travel to collaborate with co-authors
Direct costs of a global research project (salary cannot be funded)
Support for an international visiting scholar who will collaborate with Walton College faculty
Annual submission deadlines are: September 30th and January 31st
additional information and instructions

New Online Application Form for Walton College Study Abroad Funding
Please use our new online form to apply for Walton College study abroad funding. Detailed information can be found at the top of our Study Abroad Scholarship page.
Deadlines for consideration are as follows:
October 1 -

Spring Study Abroad / Internships
Summer Internships with Walton Partners in Brazil and Panama
January Intersession Community Development in Vietnam

December 1 -

Summer Study Abroad / Internships (priority deadline for early decision)

February 1 -

Summer Study Abroad / Internships
Fall Study Abroad / Internships
Global Developments
New Initiatives in Brazil
Walton College faculty members traveled to Brazil to visit Instituto Brasileiro de Mercado de Capitais (IMBEC) in Rio de Janeiro and Fundação Instituto Capixaba de Pesquisa em Contabilidade, Economia e Finanças (FUCAPE) in Vitória. The IMBEC visit proved fruitful as we learned about new opportunities for our students to take courses in English and solidified a relationship for student support. The visit to FUCAPE generated a new partnership in which students are able to engage in a traditional semester exchange and/or hold an internship.
International Internships
GEO is is working hard to increase international internship opportunities. The following internships are currently available with more to come:
ELAP: Experience with Purpose, an international internship program associated with International Studies Abroad (ISA) to offer well –supported international internships at affordable prices to our students in Chile, Costa Rica, Dominican Republic, England, Morocco, Peru, South Korea, and Spain.
CRCC Asia: Internships in China
Fucape Business School in Vitoria, Brazil.
New & Noteworthy