Study Abroad: Photo Contest
Study Abroad: Photo Contest
We are now accepting photo submissions for the 2020 Walton Study Abroad Photo Contest! If you studied abroad between January and December of 2019, read the instructions below and send us your favorite photos from your study abroad experience by March 4th to enter.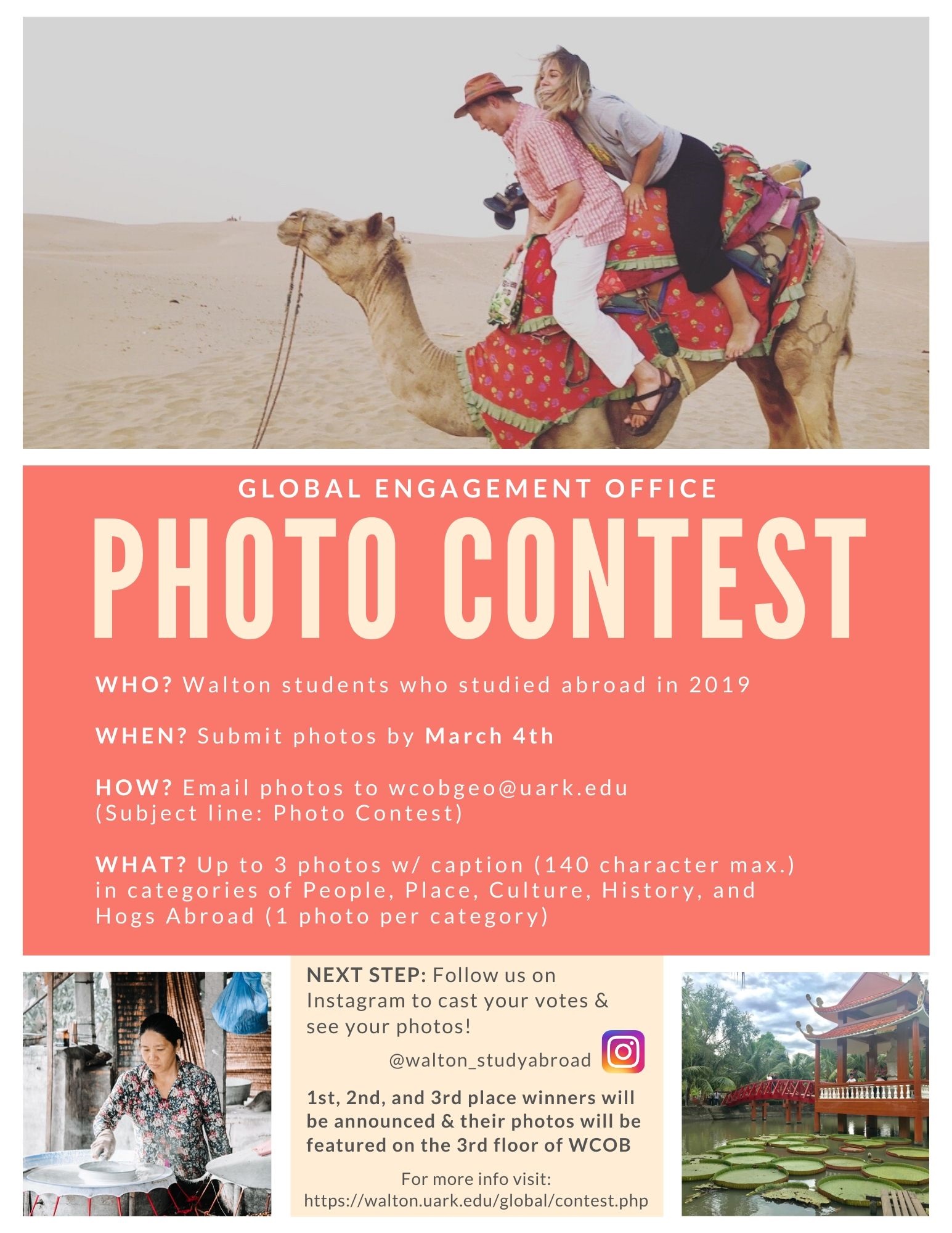 Students who studied abroad in January 2018 through January 2019 submitted their best photos under one of 5 categories. #CULTURE, #HISTORY, #HOGSABROAD #PEOPLE, or #PLACES.
Check out the amazing pictures from our Walton students.