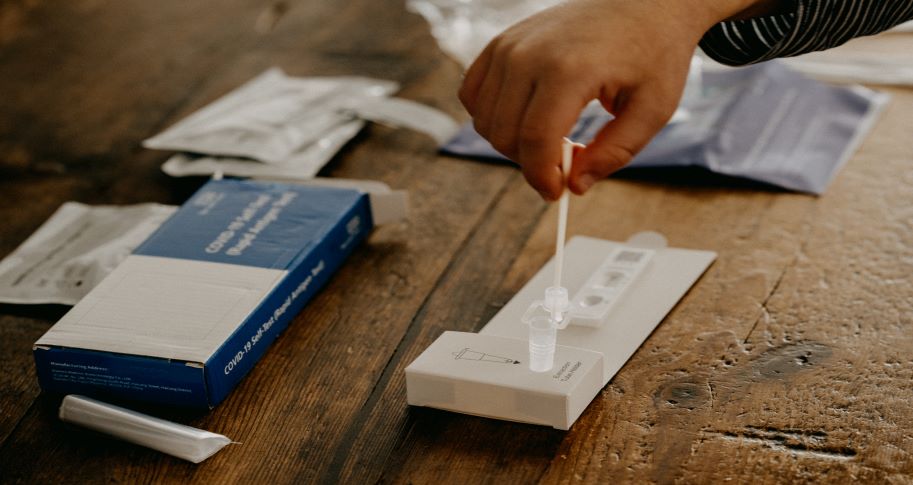 As the Omicron variant's emergence spiked COVID-19 cases in January, the U.S. government began mailing at-home COVID-19 tests directly to consumers and indirectly providing N95 masks through retailers. Although history tells us that the private sector is generally more efficient than government and we will never know how many infections these freebies prevented, the ills associated with these different distribution methods – and their benefits – warrant scrutiny in order to guide future programs.
Direct Distribution of Tests
Amidst reports of test shortages and price gouging, the Biden administration launched a program allowing consumers to order four at-home COVID-19 tests per home, free of charge, in mid-January. Consumers are urged to "order your tests now so you have them when you need them," and orders are supposed to be shipped via the U.S. Postal Service (USPS) within 7-12 days.
Perhaps the greatest strength of this direct distribution approach is that it allows those who may have COVID-19 to avoid potentially infecting others at public testing sites and other gathering spots. But while more at-home testing should reduce transmission rates, it also generates less data to guide epidemiologists and policymakers.
The direct distribution approach allows the government to limit households to four tests, but this puts larger families at a disadvantage and allows single people to order more than they need. Tying the number of tests provided to household size would have been a commonsense move.
Though the Internet-based ordering process is convenient for most, it creates roadblocks for at-risk groups such as the elderly and those without Internet access. For example, a 2019 Pew Research Center study found that 17.9 million American adults — 13.5 million of them over 65 — never use the Internet.
Direct distribution is convenient for most consumers, but it is an imperfect solution. Distributing millions of tests burdens the already-beleaguered USPS, which has struggled to keep pace with demand spiked by the pandemic. By mid-February, consumers had received 200 million tests, but many orders from a month earlier still were unfulfilled. Moreover, the accuracy of tests that sit outdoors in mail trucks and mailboxes during the winter degrades, especially if administered before warming to room temperature.
Indirect Distribution of Masks
While once-scarce N95 masks were widely available when the Omicron variant hit, prices soared in January as case numbers rose and the Centers for Disease Control and Prevention (CDC) strongly touted N95s. The U.S. government outsourced mask distribution to private-sector retailers and community health centers days after launching the at-home COVID-19 test website. A total of 400 million masks were promised, with a limit of four per person.
One major benefit of this indirect distribution is that N95 masks can be acquired in real time as needed, assuming that they are in stock. But this fulfillment plan burdens retailers and community health centers with new responsibilities. There is also no way to ensure that locations charged with distributing masks will do so effectively or abide by the four-per-person limit.
Whereas the direct distribution of at-home COVID-19 tests allows for easy tracking of tests per household, indirect distribution of makes it difficult to prevent consumers from going from location to location collecting free masks. However, the widespread availability of free N95s should limit the profitability of any attempts to resell ill-gotten masks.
Which Distribution Approach is Best?
No doubt at least some COVID-19 cases were prevented by these two programs, but whether the benefits justify the costs to taxpayers is questionable. The giveaways may have happened too late in the pandemic to have much impact. Case numbers started falling before consumers received the freebies, and plans to end mask mandates emerged by the time N95s were available for pick-up.
Some epidemiologists believe the Omicron variant was the final step toward COVID-19 becoming an endemic disease much like influenza. But if they are wrong and the government chooses to provide more freebies, how should such products be distributed? Indirect distribution through retailers seems to be the best option for the U.S. government, assuming that participating firms are compensated for the added responsibilities. The approach could leverage existing supply chains while also ensuring access for people without Internet and avoiding arbitrary limits that harm large households.