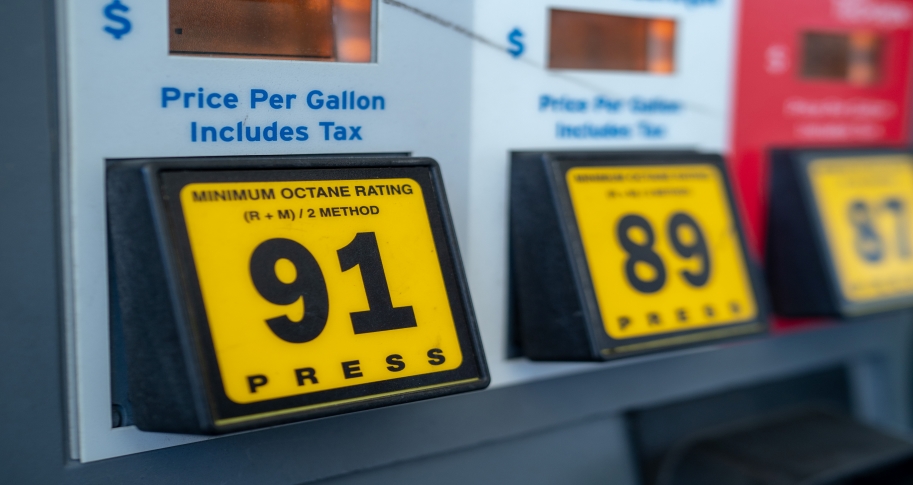 U.S. gasoline prices are at an all-time high, the House recently passed legislation to fight "unconscionably excessive" gas prices, and gas station profits are down. One of these things is not like the others.
It is understandable why some believe record gas prices must be the result of rampant price gouging. However, federal economic data suggests that is not the case.
To understand why gas prices are so high, we must first note that oil prices rose 76% between December 1 and May 31, partly due to Vladimir Putin's invasion of Ukraine. That led to oil refineries charging 72% more for their products (including gasoline) in May 2022 than they received in May 2021.

Elevated oil prices are not the only reason gasoline is more expensive. Since the onset of the pandemic, refining capacity has fallen roughly 5% from pre-COVID levels. However, demand for gas has not fallen concomitantly.
Given the declining popularity of gas-powered cars, producers are understandably wary about adding more permanent operable capacity — such investments cost hundreds of millions of dollars. Gas prices always rise this time of year because of high demand, but the increase would have been less severe if refining capacity was at pre-pandemic levels.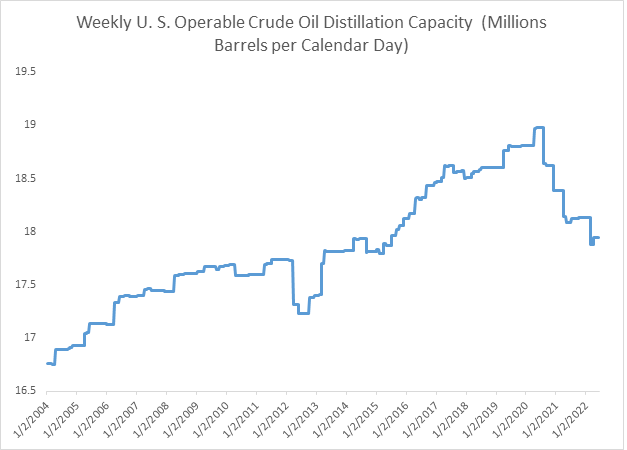 Gasoline production in May 2022 was down 3% from May 2019. While some may think differences like this are insignificant, prices often rise very rapidly when supply and demand are mismatched by seemingly small quantities.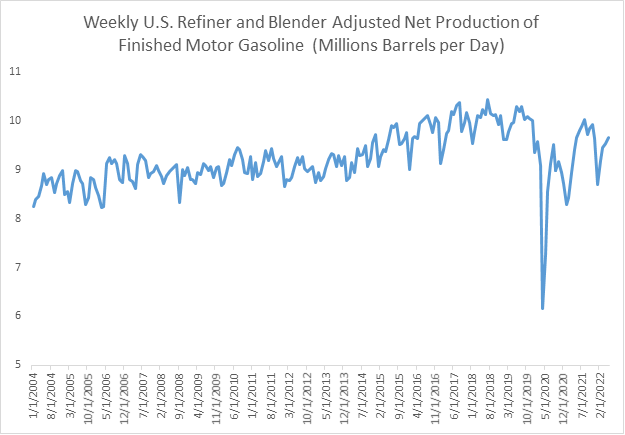 President Biden recently accused oil companies of profiteering and passing "historically high refinery profit margins… onto American families." While we do not yet have data for the second quarter of 2022, the Census Bureau's Quarterly Financial Report suggests that oil refiners' adjusted income (or loss) after taxes are below 2011 levels.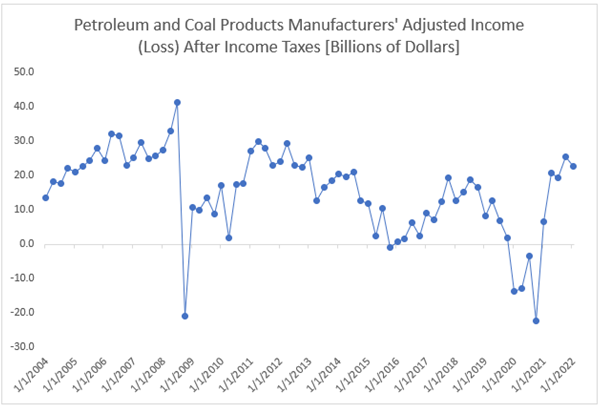 Furthermore, when we divide income (or loss) after taxes by revenue to create a rate measure, we see that profit rates are not abnormal.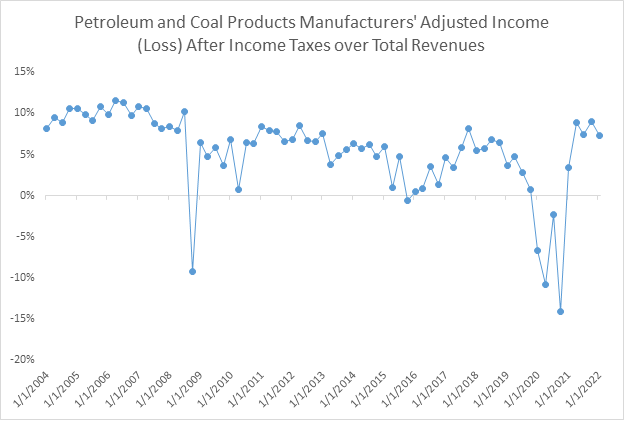 If we look at the rate of income (or loss) from operations—which focuses more on refining activities specifically—we again see no evidence of undue profits. While the rate of profit from operations has risen the last several quarters, this should not come as a surprise since refiners were in the red every quarter of 2020.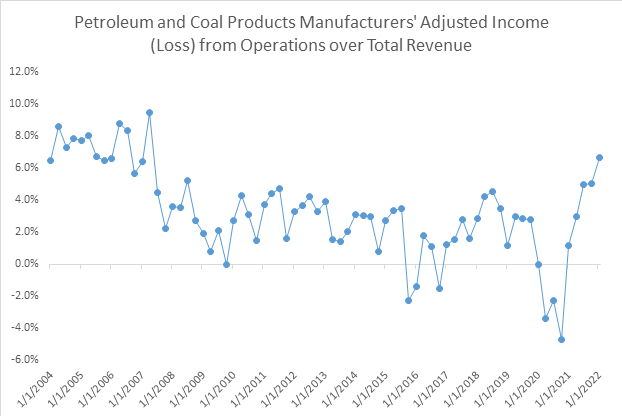 That brings us to gas stations. In May, drivers paid $1.45 more per gallon compared to a year earlier.

Consumers experiencing these price hikes often suspect gas stations are price gouging. However, Bureau of Labor Statistics data gauging the absolute gross margins (selling price – acquisition price) of gas stations shows margins fell by 17.8% in May from April.
In fact, gross margins were lower, in absolute terms, in May 2022 than in April 2020, when demand for gasoline plunged amid widespread COVID-19 lockdowns.

When we divide the gross margin index by gasoline prices and express the resulting quotient as an index to approximate the gross margin rate, we find that gas stations were making a higher gross margin rate in 2020, when demand for gasoline was lower. Thus, there does not appear to be evidence that gas stations are price gouging.