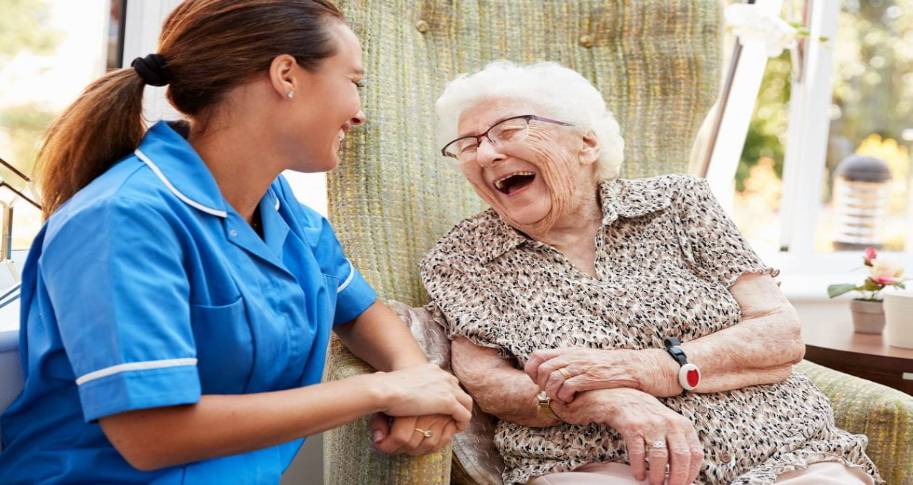 The world's population is aging rapidly. This is largely due to a combination of increased life expectancy, lowered fertility rates, and the aging of the large "baby boom" generation. The United Nations estimates that the number of people aged 60+ will more than double – to 2.1 billion – by 2050. This relatively recent phenomenon poses challenges for healthcare systems, which were not designed to support such an aged population. There is a clear need for healthcare providers to prepare to efficiently foster what researchers have called "successful aging." Successful aging requires a multifaceted approach that minimizes disease and disability, maintains high levels of mental and physical function, and nurtures active social engagement with others. Given the growing need for effective older adult care, it is perhaps surprising that researchers have overlooked the question of exactly what such care entails. A recent Journal of Service Management article fills this void by outlining the key components of care that maximizes well-being outcomes for older adults. The article – "Fostering Older Adult Care Experiences to Maximize Well-Being Outcomes: A Conceptual Framework" – was written by Sertan Kabadayi (Fordham University), Kejia Hu (Vanderbilt University), Yuna Lee (Columbia University), Lydia Hanks (Florida State University), Matthew Walsman (Rutgers University), and David Dobrzykowski (University of Arkansas).
Dobrzykowski and his co-authors identify four main dimensions of effective older adult-centered care. Aging can affect one's ability to perform once-commonplace tasks like bathing or dressing, thereby threatening one's sense of autonomy and dignity. The authors suggest that older adult-centered care should address both dimensions by preserving patients' ability to make choices and treating them as worthy, valued individuals. They also contend that caregivers should recognize and address individuals' unique needs. They stress the importance of addressing not only physical needs, but psychological and social needs/preferences as well. Those needs change as individuals experience traumas like increased physical impairment or the loss of a loved one, so the authors urge caregivers to constantly monitor those changes and adjust accordingly. The authors also identify a need to create and provide a social environment where individuals can live and interact with one another. Such interaction often creates social support that can lessen the impact of stressful events like the loss of a family member. It can also help prevent the increased depression that sometimes results from social isolation. The authors also delineate four dimensions that older adults should assess when evaluating their experience as patients: empowerment, respect, engagement, and connection. Moreover, they examine five dimensions of well-being that older adult-centered care should address: emotional well-being, physical well-being, social well-being, spiritual well-being, and financial well-being.
Along with its implications for healthcare practitioners, the article offers insights to policymakers and researchers. Dobrzykowski and his colleagues suggest that policymakers should reconsider older adult care reimbursement models. Recent federal policy changes made patient experience a determining factor in acute care hospital reimbursement. This led hospitals to adopt new technologies and practices meant to improve patient experience. Conversely, nursing home and home-based care reimbursement is still determined by the number of services rendered rather than their "value." The trend toward value-based care in acute care stands to enhance focus on patient experience if applied in older adult settings, so the authors urge policymakers to reform reimbursement models to account for experiential factors like empowerment, respect, engagement, and connection. The authors also offer research questions for others to consider. For instance, which of the four main dimensions of older adult-centered care – autonomy, dignity, unique needs, and social environment – is most important to older adults?
Read the full article in the Journal of Service Management.