Who Needs an Advanced Degree in Supply Chain, Anyway?
Advanced Degree in Supply Chain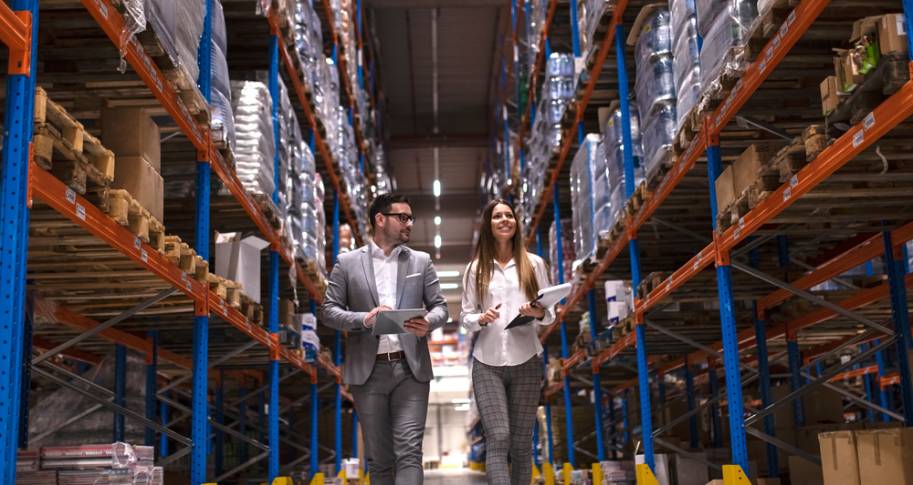 May 29, 2020
|
By Stephen Caldwell
My niece graduated with honors recently from a prestigious business college on the East Coast, so naturally I asked about her plans for the future when I was on a call with my sister.
"Not sure," my sister said. "She's thinking about grad school."
Because I'm the helpful sort, I immediately started pushing information about a master's degree in supply chain management. After sending my sister three or four follow-up emails, however, I realized I was smothering her with advice that might be totally irrelevant to my niece's situation.
I've been following the supply chain industry for several years as part of the work I've done for the Sam M. Walton College of Business at the University of Arkansas, so my first instinct was to focus on the opportunities I know exist within this discipline.
Even before the coronavirus raised awareness about the importance of well-managed supply chains, this has been growing field in the modern, global economy. Marketplace research like the US Bureau of Labor Statistics and the 2019 Supply Chain Salary and Career Survey Report by the Association for Supply Chain Management consistently find that there are far more jobs than qualified applicants, that people who work in supply chain management enjoy their jobs, and that the starting pay and opportunities for advancement are very good.
The median salary for a supply chain professional in 2018, for instance, was around $80,000 a year, and it shot up to more than $100,000 per year for those with a graduate degree or higher. A school like Arkansas offers great connections to internships and placement after graduation because it's in a region rich in companies that focus heavily on building value in their supply chains (J.B. Hunt Transport, ArcBest, Tyson Foods, Walmart and a variety of vendors connected to those companies).
None of that, however, means that a master's degree and a subsequent career in supply chain management is right for my niece – or anyone else. So, I dug into it a little more and came up with two main reasons someone might pursue a master's degree in supply chain management. They can overlap, but they should be helpful to anyone who is weighing their options for an advanced business degree.
Modern supply chains are your jam.

People with all types of personalities end up in supply chain management, and there are all sorts of roles to fit all sorts of passions. Plus, you can work in supply chain management in just about any industry – retail, food, manufacturing and technology, just to name a few. The key is that you should enjoy doing the things that supply chain managers actually do.

Christa Terry, writing for the education search website noodle.com, pointed out that supply chain professionals typically enjoy taking a big-picture, total systems approach to managing the complex, interrelated parts of the supply chain.

"Modern supply chain management involves data science, global politics, and a lot of moving parts," Terry wrote. "If you have a passion for logistics, you'll probably really enjoy working in supply chain management – really enjoy it."

Supply chain managers are connect-the-dots sort of people, so they tend to understand just about every aspect of a business and how they fit together. They have at least a basic knowledge of finance, for instance, even if they aren't accountants. Some of them start out with an undergraduate degree in supply chain management and keep rolling to get their master's. But some start with a different degree, in a different business discipline or some other field, and then realize managing supply chains is interesting and rewarding.

If you're into job titles, a master's in supply chain management likely will land you a spot as a commodities manager, a demand planner, an inventory planning analyst, a logistics manager, a materials manager or planner, a production planner or scheduler, a purchasing or procurement manager, a transportation manager or planner, or a warehouse operations manager.

You are learning supply chain management on the job.

If you already have one of those jobs or some other similar role that involves supply chain management but you lack a formal education in the discipline, then you might consider getting a master's degree.

One of the biggest pain points for employers, I discovered, is a lack of supply chain expertise among mid-level managers. Because of the talent gap, many companies have filled supply chain middle-management roles by moving people into them from other business functions. Someone with a biology degree, for instance, finds herself in procurement. These managers are hard-working and smart, so they learn as they go, but they often are limited to that function and that particular company's approach to supply chain.

A master's degree in supply chain management can help these professionals improve in their current role and prepare for advancement opportunities by adding depth and breadth to their knowledge. Programs like the one offered by the Walton College don't involve a full-time commitment, so managers can pursue the degree without giving up their day jobs. And because companies benefit from managers who have a better understanding of managing supply chains, they have an incentive to support employees who want a master's degree.
The reality is, you don't have to have a master's degree to succeed in supply chain management. But spending a couple of years to get a deeper understanding of the field typically is worth the investment for anyone who sees this as a career path.
One reason this is a particularly good time to pursue a master's degree is because some universities, including the University of Arkansas, are waiving normal standardized test (GMAT/GRE) requirements for admission in fall 2020 in response to disruptions caused by the pandemic.