Confessions of an Entrepreneur: Sometimes Good Comes from What Seems at the Time Like Bad
Good Comes from What Seems at the Time Like Bad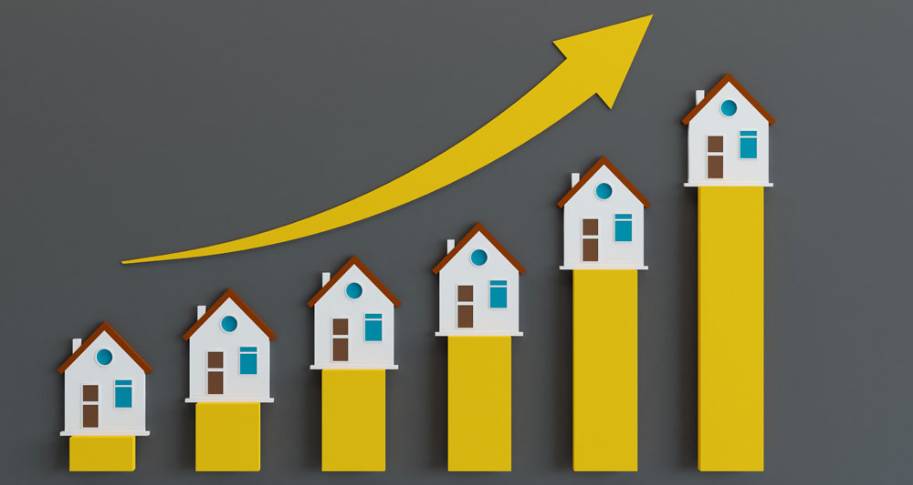 January 5, 2021
|
By Mark Zweig
While one could say I was entrepreneurial from a young age — and had several side gigs and even a semi-real business with a couple other guys — I was 30 before I started something that was all mine.
Mark Zweig & Associates was born on July 13, 1988. And while my wife can tell you I am beyond horrible about remembering dates and certain details about events, I remember this one vividly.
The reason it is burned into my mind is I was fired from my job as executive vice president of a company that did a lot of what my new business would eventually do for the same market (architecture and engineering firms) — a job that I had started only six-and-a-half months before that date.
The truth is, I was grossly mistreated. I was doing a great job. The place was upside down when I joined it and in bad shape financially. They were losing money and I had largely through my own efforts turned the place around.
The owner of the company travelled constantly. He had six or seven family members (the preponderance coming from his then-wife's side of the family), all of whom were either incompetent or stealing from the business.
Once I discovered all the problems and either successfully put a stop to them or at least brought them to his attention, the family led a revolt.
They told the owner, "Either he goes or we go." Blood is thicker than water, as they say, and in the middle of my first week off since I started, he called me into the office and fired me (although he did end up paying me about $4500 a month for another seven months or so afterward under contract to write a couple newsletters which was very helpful to my launch).
It was a tough time.
I had relocated my wife and under 1-year-old daughter from the Dallas-Fort Worth area to Natick, Massachusetts, the winter before. We lost money on our house in Arlington (we were lucky to even sell in the midst of a horrible real estate recession there in 1988) and bought an old Victorian worker's cottage that had been turned into a two-family house on July 1, 1988.
It was covered with lime green asbestos shingles, had an almost entirely paved 7000-sqare-foot lot surrounded by a chain link fence, and was more like an industrial compound than a home.
First thing we did was gut the front half of the house (about five rooms). We had barely started to put it together when I lost my job.
I will never forget that my then-landlord (we hadn't moved into our "new" house yet) offered me a job on one of his painting crews for $10 an hour. Even though I was already earning about $100,000 at my previous job, I briefly considered it. Of course, there is no possible way I could support my family on $20,000 a year in the Boston area, so instead I decided to launch my own consulting and publishing business. Immediately.
I had developed a business plan while living in Texas in November 1986 for a hypothetical new venture. We knew at that time we didn't want to be there forever and aspired to live in either Boston or Philadelphia. I took the job in Boston with the thought in mind that if it didn't work out, I would either go back to school for my Ph.D. or DBA (so many great colleges and universities in the Boston area!) or start my own business.
Since it was forced on us with no warning and we had absolutely no savings, the only option was to start my own business. Plus, I made the decision I would never allow myself to get screwed by an employer again. I wouldn't be dependent on any one person's whims.
With the $4500 a month in writing work from my recent employers, coupled with $1500 a month in a new contract for recruiting help from my last employer in Texas and another $2500 a month from a firm in Watertown, Massachusetts, to help them establish a new HR department in a firm that previously had none, I was off to a good start.
But instead of living on the $8500 per month we had quickly coming in (I wrote all my contracts such that we billed in advance of doing the actual work), my then-wife and I committed ourselves to live on $2,000 a month and put the rest back into our business.
That wasn't easy with a $1200 or $1300 per month house payment on an uninhabitable house, but we did it. I sold my couple-year-old Alfa Romeo and bought a $300 rusty Dodge Colt. I rented a one room office for $200 a month above a diner in downtown Natick four blocks from our house at 64 Pond Street.
I walked or rode my bike to work.
We hired our first employee — a guy named Jerry Deane — for $7 an hour. My next employee, Fred White, would be my future partner. Our deal was I got my salary of $2000 a month and Fred, who had just finished his fine arts degree from Emerson College, would get $1000 a month. After we paid our salaries and anyone else who worked for us and our overhead, we split the profits 75/25.
That became the genesis of a really great company. Because we kept investing in hiring people, developing our own new products and services, and being absolutely relentless self-promoters, we grew like crazy, and by 1995 got our firm on what was then the Inc. 500 list of fastest-growing privately-held companies. By the time we sold the company (at that point called Zweig White) to a private equity firm in 2004, we had six or seven offices, including a $27,000-$28,000 a month Boston-area headquarters and another large office in downtown San Francisco that we started when we bought a small company there in 1990, were debt-free, and had the best D&B credit rating you could get.
We were the dominant leaders in our field and had eclipsed my previous employers significantly.
Everything turned out fine. Sure, there were all kinds of problems we (and I) had to overcome along the way, but in the end, we had accomplished everything we set out to do.
I will save the rest of my story for another blogpost. But the moral of the story is that negative events can be actually be a positive. It all depends on your response to them!