Finance Students Learn How to Make the World Go Around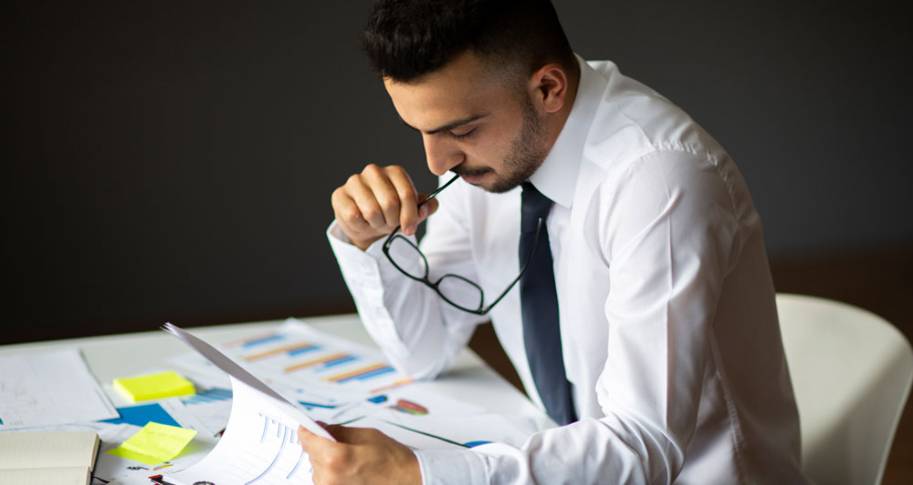 November 19, 2020
|
By Stephen Caldwell
Note: This is part of a series of articles that examine what students learn by pursuing different undergraduate degree options at the Sam M. Walton College of Business at the University of Arkansas.
Money, as the old saying goes, makes the world go around.
But money is just a tool. What really makes the planet spin on its axis – metaphorically, of course – are the decisions people make when it comes to money. And that's where an understanding of finance comes into the picture.
As an academic discipline, finance is all about the decisions that individuals, organizations and governments make when it comes to securing and managing money.
For individuals, that includes decisions like how to pay for a car or a home, what types of health and life insurance to purchase, how to save and invest money, and how to plan for retirement. Because money affects everyone, personal finance courses are popular electives among all students. More than a thousand students a year, for instance, enroll in the two courses on personal finances offered by the Sam M. Walton College of Business at the University of Arkansas, even though most of those students aren't majoring in business.
Students in the Walton College who major in finance also need to understand their personal finances, of course, but then they go deeper and broader to learn about the constantly changing dynamics of organizational decisions. Most of those decisions revolve around managing risks – evaluating the hard-to-see benefits and costs that come with uncertainties.
In business, there are always uncertainties, whether it comes from changing technologies, evolving customer preferences, new regulatory factors, natural disasters, decisions by competitors, or an unforeseen global pandemic. Students of finance learn about these and other dynamics as they apply to several areas of study.
Corporate Finance
Large companies like Tyson Foods and Walmart need experts to help manage short- and long-term corporate finance. Short-term decisions, for instance, might revolve around things like account receivables, account payables, inventory management or how to finance immediate cash needs. Long-term decisions would deal with issues like capital investments for things like equipment, research and development, or facilities.
Investment Banking
Students in courses involving investment banking learn things like how to help companies go through mergers and acquisitions, how to issue bonds or common stocks and how to manage assets.
Commercial Banking
Future bankers learn the ins and outs of managing liabilities and assets, managing deposits, making loans, how to evaluate potential borrower's default risk, and how to manage interest rate risks caused by their short-term deposit and long-term loans like a commercial loan or a home mortgage.
Real Estate
One of the most popular areas of finance for students has to do with individual, commercial and industrial real estate. In addition to learning the general principles of real estate, students learn about appraisals, investing in real estate and generating income from properties like apartments, malls, warehouses or office buildings.
Business Risk Management
The most typical form of risk management involves liability insurance, so students learn about financial decisions related to all types of insurance – health, fire, car and disability, among others.
Financial Risk Management
Insurance products aren't available for every scenario that can put a business at risk, so students also learn about using financial derivatives to hedge against things like the unexpected rise or fall of commodity prices.
The interests that guide students toward particular careers in finance often emerge during classes or internships. And in addition to gaining help from faculty members, students lean into Walton College Career Services for assistance with internships and full-time jobs.
To thrive in finance, students typically like math and combine quantitative skills and computer skills to analyze data so they can make decisions that have a positive effect on the business. The right decisions benefit customers and the business, which, in turn, helps the world keep spinning toward another day.