Innovation and Entrepreneurship: No Same-Old, Same-Old Degree
Innovation and Entrepreneurship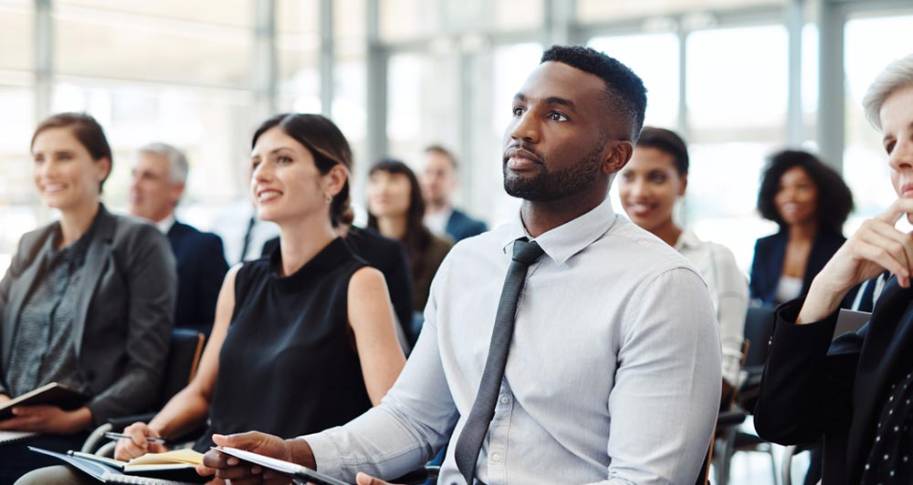 December 10, 2020
|
By Stephen Caldwell
Note: This is part of a series of articles that examine what students learn by pursuing different undergraduate degree options at the Sam M. Walton College of Business.
The Sam M. Walton College of Business has a long history of success when it comes to teaching entrepreneurship and innovation, but only recently has it added a department that specifically focuses on these aspects of business. And, as you might expect, the department is both entrepreneurial and innovative.
If you're going to teach innovation, after all, it doesn't make much sense to approach in a same-old, same-old fashion.
The history is important to understanding what students can expect from a degree in innovation and entrepreneurship, which will be available beginning Fall 2021.
A commitment to entrepreneurs and innovators at the University of Arkansas can be seen in a number of areas, starting with the mission statement of the Walton College, which includes encouraging "innovation" in three primary strategic endeavors, one of which is entrepreneurship. And one of the official EPIC values of the college is innovation.
One of the ways that mission has been lived out in the past is through the Office of Entrepreneurship and Innovation, which was established in 2009. It opened the Brewer Family Entrepreneurship Hub and the Social Innovation Initiative, and has helped the University of Arkansas develop one of the most successful programs in the country in new business competitions. The Walton College also is home to the McMillon Innovation Studio, which, as the name suggests, provides students and faculty with space, resources, and assistance for prototyping innovative ideas.
In years past, most of the University of Arkansas' focus on entrepreneurship and innovation has originated within or been some how connected to the Department of Management at the Walton College. But it's always had a common interdisciplinary thread. In other words, the focus on entrepreneurship and innovation has never just been a business college endeavor.
Now that the college has created a new department – the Department of Strategy, Entrepreneurship, and Venture Innovation (SEVI) – the updated curriculum for a degree in innovation and entrepreneurship is being developed with that same interdisciplinary approach. In fact, the new department is putting just as much emphasis on its minor – which will be open to students majoring in any discipline at the University of Arkansas – as it is on its undergraduate degree.
The program is being designed to teach students, regardless of their academic major, the concepts they need to start and run a small business or nonprofit or to innovate within existing organizations.
For example, a social work major might have a vision for a new nonprofit, an art major might dream of opening his own studio, an engineering student might have a software project she believes would work as a business, or a music student might want to start her own record label. Any of those students could tap the entrepreneurship and innovation program for a minor that would give them the basics of how to start, lead, manage and grow a complete business – things like how to write a business plan, how to secure financing and how to approach marketing and publicity.
Innovation and entrepreneurship students in the Walton College also often end up partnering with students from other disciplines on ventures that can become legitimate businesses.
The new program, however, isn't just designed for students who want to get involved in starting a business. It also helps students prepare for careers as so-called "intrapreneurs" – leaders who bring innovation programs into existing companies and nonprofits.
The program is unique in that it caters to students who don't want to wait for graduation to start their venture or work on innovative projects. Many, in fact, use class projects and competitions as a launching pad for starting a business while still in college. That's one way the program gives students flexibility and latitude to create an educational experience around projects that are personal to them.
The marketplace has evolved in the past decade or so to provide an increasingly large lane for those who want to pursue their own passions as solopreneurs, innovate in existing organizations, or launch and build new businesses. In the past, students were left to study in their academic passion and wing it when it came to the practical business principles that were essential success. Or students with an insatiable itch to create a business ended up dropping out of college to launch their big idea (like Michael Dell or Mary Kay Ash).
An innovative and entrepreneurial approach to teaching innovation and entrepreneurship means students can, in effect, have the best of both worlds. They still will learn plenty from experience as they chase their dreams, but the learning curve will be far less rugged.