Alumni Spotlight: Jonathon Schilling
Alumni Spotlight: Jonathon Schilling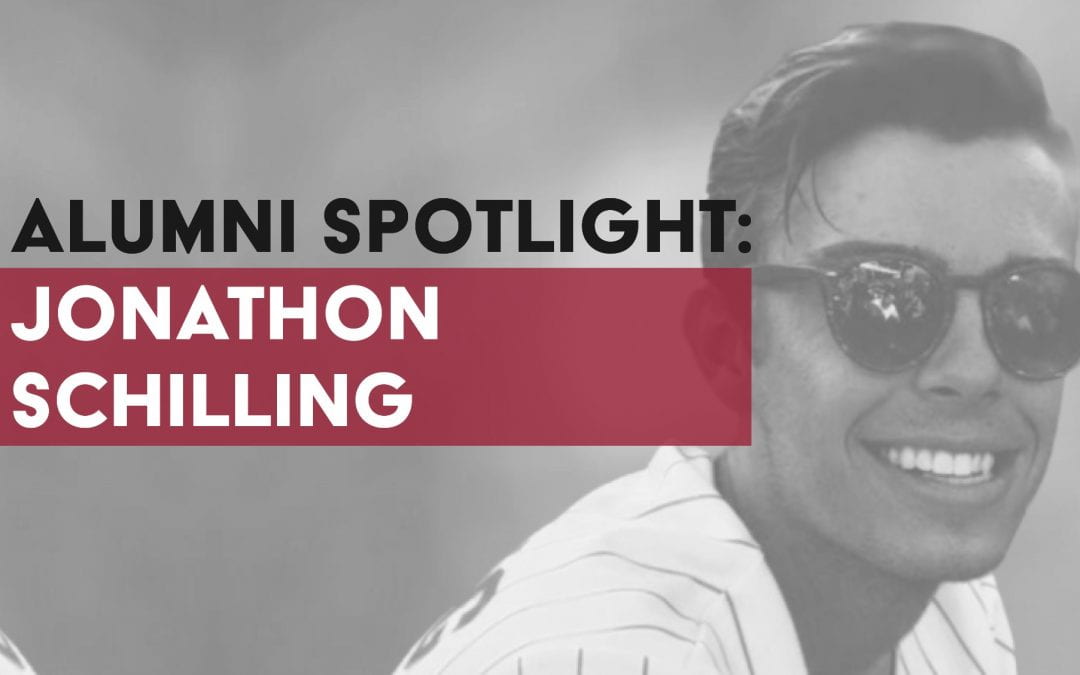 May 1, 2019
|
By Mathew Waller
Here at the Sam M. Walton College of Business, we know we have excellent faculty teachers and researchers. We know we have unrivaled connections to some of the world's largest and most innovative corporations. And we know we have a collegial atmosphere where an entrepreneurial spirit is nurtured and championed.
Do People Know About Walton College's Success?
I wonder that until I talk with someone like Jonathon Schilling. I chatted with Jonathon recently for my Be Epic podcast. Our talk reinforced to me that Walton College is making a difference in the world, through graduates like Jonathon and our commitment to excellence, professionalism, innovation, and collegiality.
Jonathon is from the St. Louis, Missouri, area, in a region where he was surrounded by excellent universities and outstanding colleges of business. He had lots of choices. But he chose the Walton College and I thought it interesting why he did.
He earned a bachelor of science in international business, with a concentration in economics, summa cum laude in 2017 and he studied abroad in Panama in 2015. He gives a lot of credit to his studies with Drs. Vikas Anand and Robert Stapp for enabling him to do his job today as a contracts manager for Boeings' Global Services Group in Oklahoma City.
"Those two professors had a profound impact on my collegiate career, and really established a foundation of international curiosity that I already had, but they really kind of made it more intense, and maybe gave it a context that I didn't have before," Jonathan said.
"There were a lot of options to consider when I was going away to college," Jonathon told me on the podcast, "but I found in evaluating all the options, the value that I saw in this program really started to shine through."
He said the high ranking of the Walton College, its connections to business and industry and the chance to "step outside my comfort zone" made his decision to come here an easy one. "I have never regretted it for a second," he said. "Never once did it cross my mind that I shouldn't have gone here.
"I loved every second of it, and I never looked back," he said.
A Boeing Legacy
He credits Walton with helping guide him into his specific career at Boeing – he knew he would love to have a career there after his father worked for them for more than three decades.
"When I first entered into the Walton College, I knew I wanted to be in business, but I didn't know what I wanted to do exactly," Jonathon said. "For sure, go into economics and for sure, have an international aspect to it."
Walton's commitment to putting students first and the faculty's emphasis on real-world learning helped him along his educational and career paths.
"What was very impressive to me was how each professor had their own special and unique spin or impact, influence on the content of the course," he said. He cited a strategic management course he took with Dr. Anand. "It gave a real-world context to what we were learning, which made it a lot more engaging and interesting, in my opinion. That's just one example of many."
Jonathan said one lesson he will always remember from the Walton College – from Robert Stapp, Vikas Anand and others – is the global aspect of business today.
"The word that I use for it is awareness," Jonathon said.
"Having an understanding and awareness that there are different approaches to business and life outside of the United States. For students to have that awareness, I think, is something special.
"To understand that there are customs and approaches to business that cause it to function in different ways outside of the United States could be a factor leveraged and could set somebody apart as they enter into the business world. That's because of how globalized business is now. And as it's becoming more international and more intertwined, awareness of that is the X-factor.
"I think that makes students who have that stand out."