Molly Rapert: Alumna, Professor and Parent of Students in the Walton College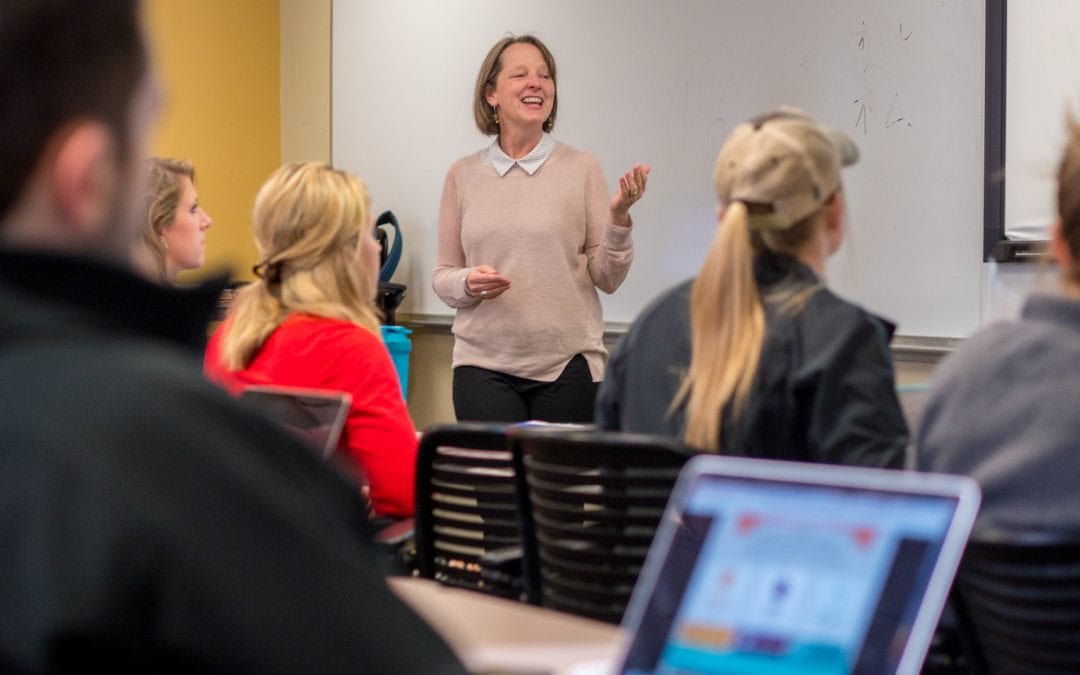 January 10, 2019
|
By Mathew Waller
Want to learn valuable marketing concepts that will help you succeed in your career? Want a professor who will care about you? Then take Marketing Management from associate professor Molly Rapert.
But only if you are ready to work hard and juggle lots of tasks.
How Molly is Committed to Walton College
The more committed people are to their work, the more effective they are at their work. Here are three ways Molly is committed to her work in the Walton College.
Molly's name is on the University of Arkansas' Senior Walk twice. Although she earned her Ph.D. from the University of Memphis, she received her B.S.B.A. and M.B.A. from the Walton College. Molly has a long history of appreciating Senior Walk. Here is what she has to say:



"I fell in love with the Senior Sidewalks 39 years ago on my first visit to campus. The sidewalk tradition captures so much of what I love about the University of Arkansas: the community that spans generations…the constant addition of new ideas, innovations and names…the enduring nature of things etched in stone…and the way these sidewalks connect all across campus, helping students to navigate their path, today and in the future."

Her oldest son, Jase Rapert, graduated from the Walton College and now is a category business analyst at The Kraft Heinz Company. She has two other sons who are currently students in the Walton College. She also has a daughter who is at Fayetteville High School. Having children in the Walton College helps Molly have a unique perspective because when she interacts with other students, she knows how their parents would want them to be treated. Furthermore, her children easily could have gone to other universities, but she encouraged them to go to the Walton College. That shows that she thinks highly of the Walton College and it shows that she has "skin in the game."
Molly's course, Marketing Management, is innovative and rigorous. I recommend that you read about her course on LinkedIn.