Six Ways Hosting a Podcast Strengthens Your Leadership
Podcasts Strengthen Leadership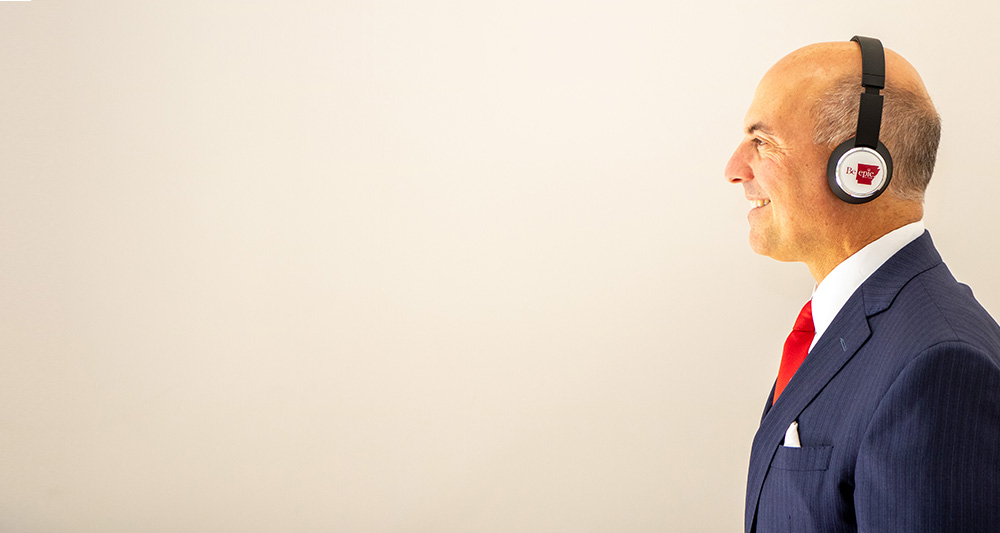 October 24, 2019
|
By Matt Waller
Millions of Americans like me spend at least part of each week with earbuds in and a podcast playing, often while we jog on treadmills, bike along greenways or commute through traffic to work. It's a perfect application of information technology in an age of multitasking, and our listening options are seemingly endless.
In fact, the world now has access to more than 700,000 active podcasts in around 100 languages, according to estimates by websites like musicoomph.com and podcastsinsights.com, and the topics are as diverse as the audience members – politics, comedy, health, culture, food, sports, fashion, and, of course, business.
Entering this crowded market is relatively easy and inexpensive, which is why the medium has grown so fast in the past 15 years. But that doesn't mean everyone should host a podcast.
Like many organizational leaders, I found myself evaluating whether publishing a podcast would be an effective tool for reaching my constituents or a time-consuming drain on my limited resources that provides little return on my investment.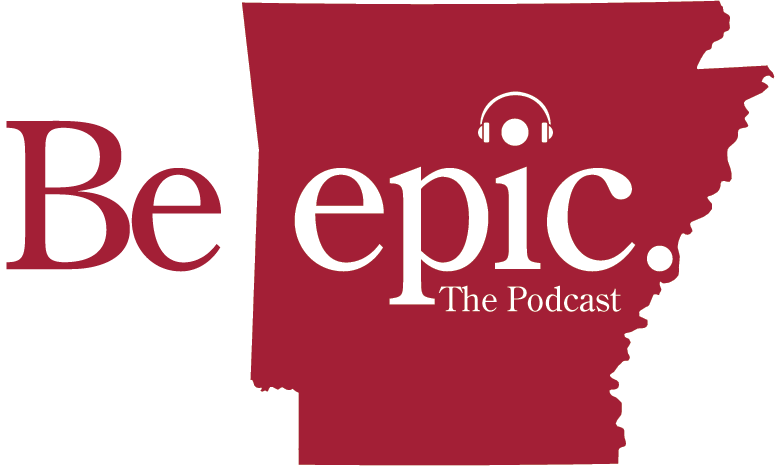 I have plenty of demands on my time, and I am careful not to intentionally add anything to my plate that doesn't clearly add value to the people I serve, so launching the Be EPIC podcast about a year ago was a strategic decision. I'm happy to report that the results have exceeded my expectations – not just because of the benefits to the Walton College but also because of how it has helped my growth as a leader.
The Walton College has benefited in several important ways. Be EPIC is part of the way we promote the college by providing value. In other words, it's part of our marketing strategy. Interviewing faculty, staff, administrators, alumni, benefactors and business leaders about business-related topics that connect to our EPIC values helps us fulfill our vision of providing thought-leadership. This helps the experts by providing a platform for them to share their insights and knowledge, it helps business practitioners by giving them access to valuable information, and it helps our students by expanding their learning and networking opportunities.
Those all were key objectives for us when we started Be EPIC, but I've also found the practice beneficial to me as a leader in at least six key ways:
It helps me with the leadership capability of relating.



The ability to relate to constituents is critical to leadership, and putting together a regular podcast has helped me relate more authentically to faculty, staff, students, alumni and other leaders at the University of Arkansas. Relating occurs more naturally when we get to know someone beyond a surface level and find ways in which we connect through common experiences or ways in which we can learn from our different experiences. That happens when I interview other leaders, of course, but it also happens when I collaborate with staff members to schedule, produce, post and promote the podcast.

It keeps me on a schedule of constant learning.



I make it my business to know what is going on with our constituents, and the consistency of the podcast ensures that little time passes between opportunities to meet with someone and intentionally discover things I didn't previously know.

It helps me with boundary spanning and sense making.



Leaders need to know how things work, and not just the systems and processes directly related to their organizations. We also have to understand how the world around us influences our operations and our goals. When I do a podcast with a leader who is an expert in creating accelerators for startups, for instance, I learn how to make sense of what he or she is doing and relate it to what we're doing at the Walton College. I'm not confined to the boundaries of my role, my organization or my industry. When it comes to serving our vision and goals, I can learn from others and share what I'm learning with our faculty, staff and students.

It builds my listening skills and questioning skills.



One role of the host of a podcast is to facilitate a productive discussion that draws out helpful information and insights. To do that well, I have to continually refine my listening and questioning skills. I have to come in with well-thought-out discussion points, ask questions in ways that keep my guest comfortable and draw out great answers and listen attentively to the responses so I can pivot when needed to go deeper in certain areas or move on to unexpected places.

It helps me remember.



Learning occurs with repetition. When I prepare for an interview, conduct an interview and listen to an interview, I have multiple opportunities to hear the content of the podcast, and I'm more inclined to remember the most salient points. Then I re-enforce that learning as I discuss the content on social media or with people who I know will find the content interesting.

It helps me innovate.



I've yet to record an episode of Be EPIC that didn't spark some new idea for things I might try as a leader or for things we might try as a college. The people I am fortunate enough to interview are amazing thought leaders who have achieved success in part because of their innovative ideas. Learning how others innovate helps me see opportunities to strategically set a course for places that are new and better.

As a listener, I was an early adopter to the podcast medium, so I've been learning from them for several years. But when we purchased a voice field recorder and I began experimenting with the show now known as Be EPIC, I began an insightful journey that's aided the Walton College and helped me develop as a leader. If you get a chance, listen to a few episodes and let me know what you think. I believe you'll experience the benefits of it, too.