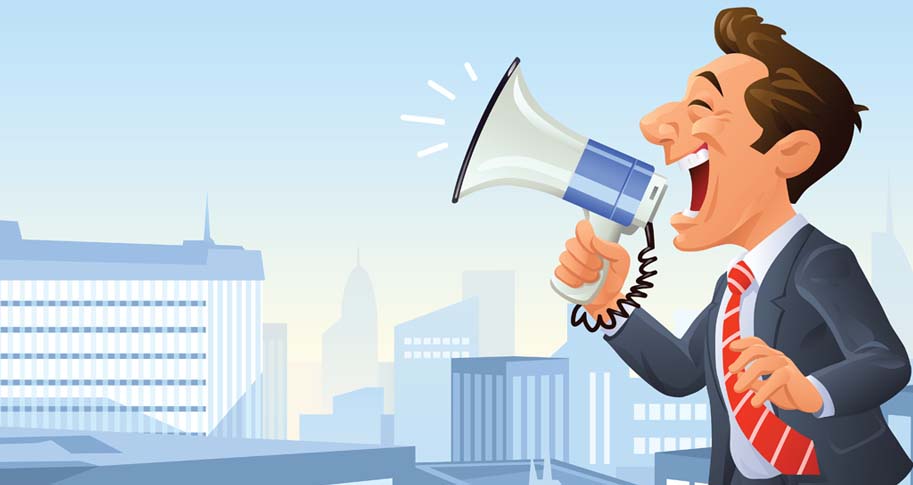 We can all talk about various methods to develop our business plans or test the market acceptance for a new product idea, but how about we spend a little time in the weeds going over some stuff that startup founders should really be thinking about and doing?
Some of these may seem obvious but I wouldn't mention them here if I didn't see or hear about them frequently. I don't think everyone who starts a business knows all of this stuff. Here are my thoughts, in no particular order of importance:
Get some good legal and accounting advice early on.

Not all attorneys and accountants are equally qualified to help you figure out what the right legal form of organization is for your business. The tendency is to create an LLC for everything, but many times corporations are a better legal form. Find an experienced business attorney—not someone who gets you off from traffic tickets or who did your will and trusts and estate planning. Look for experience in your specific industry—that could be really valuable. Same thing for accountants. Find someone who is specialized and understands your industry and what your immediate and long-range plans are. These people will give you some good advice and help keep you out of trouble!

Figure out the revenue-generating capacity of your new business.

I could say this until I am blue in the face! It is so often not done and it's fundamental. It doesn't matter whether your business is treating lawns, washing cars, or hauling materials for recycling—or anything else for that matter. You have got to figure out what your maximum revenue generating capacity is before you develop a forecast and associated business plan for your business. How many cars could your car wash actually wash if they were lined up all day every day, bumper-to-bumper, and what is your average revenue per car? That's the maximum revenue you could possibly generate. Then make some reasonable guesses on how utilized that wash will actually be. Some days/times are busier than others. How about closing for bad weather? How often is that likely to occur? How about breakdowns in the equipment? Holidays? Don't project $8 million in revenue when the best you can possibly do is $4 million. It takes some pretty elementary math skills and some realism to do this but it is super-critical.

Don't rush out to find equity capital without first doing every single thing you can do to minimize your need for it.

The problem with outside equity is multi-faceted. While the idea that someone will give you a whole bunch of money because they like your idea and have trust in you may seem appealing, you didn't start a business so you could work for someone else, did you? That is precisely what happens if you get the bulk of the cash you need to start up from an outside equity investor. And these people may have different ideas about what to do with your business than the ideas that you, the founder, may have. That conflict can create a tremendous amount of stress. In the worst cases, you can be fired from a business you created. I have witnessed this happening right here in NWA with one of my former students who started a successful business and had it taken away from him by his equity partner. Luckily for him, he got it back when that guy nearly killed the business and had to let my student buy it back. But it doesn't always work out that way.

Never use equity to buy assets you can instead use borrowed money to buy.

I always like to use the example of the two young electricians who broke away from the electrical contracting company they both worked for some years ago. They had $27,000 in cash between them for their startup. So what they did is buy a new $25,000 utility bed truck because they didn't want to have debt. Then when they went to start on their first project for me they had to ask for half of their estimated fee up front. I told them I never paid your old company anything up front. They said they understood that but couldn't finance my job because they had no cash. I told them I didn't feel like I should have to finance their working capital needs when my business, too, was undercapitalized. So I got some different electricians and they went out of business. They should have financed or leased the truck and saved the rest of their money to finance their business. But their debt aversion killed them. I see the same thing in other startups. They use expensive outside equity to buy stuff easily financed with debt.

Don't pay for a facility buildout if there's any way to avoid it.

The first time we built the company that is today known as Zweig Group, we never once paid for a single office buildout. We always found landlords who were willing to give us what we wanted if we paid enough rent and had a long enough lease. And we always located in multi-tenant buildings so we would have a chance to grow without moving because the landlords would let us out of our leases for a bigger space. This saved a tremendous amount of working capital. As a landlord now, we have had to do many build outs for our tenants. We even did a significant one for The University of Arkansas! They don't want to waste their precious capital if they don't have to.

Do your own accounting, bookkeeping, and forecasting personally as long as you can.

In each of my primary businesses where I was the founder and either sole owner or majority owner, I always opened the mail and paid all the bills and did all of the accounting and bookkeeping until we hit at least $1.5 mill in annual revenue, because that is how I got the best feel for my growing business. Too many people delegate that too early and lose touch with what is really happening in their business—a big mistake. I always encourage startup founders to keep the keys to their checkbooks as long as they can, even though ostensibly it's not the "highest and best" use of their time.

Be a relentless promoter.

Over-promote every chance you get. So many startups and newer business owners don't do this. If nothing else, just about every business can benefit from using every social media channel appropriate for whatever it is they are selling. Schedule your posts and put out something on each channel every couple of hours. Do this for six months and watch what happens. Also develop a media list and send them press releases regularly. PR is free advertising. Better yet, build a good email list and use it! Every single struggling startup whose founders come to me is not doing these things. They are all so in love with their own product, service, or business idea that they think everyone else automatically will be also. They won't be! Forget what "Grandma" told you and toot your own horn. No one else is going to do it for you.
Even though failure is glamorized today in the business media for all of the learning opportunities it provides, it's never much fun to go through. These seven points may seem obvious to you or may not. But either way, if you would listen to me and do these things, I am certain that you'd increase your chances for success.