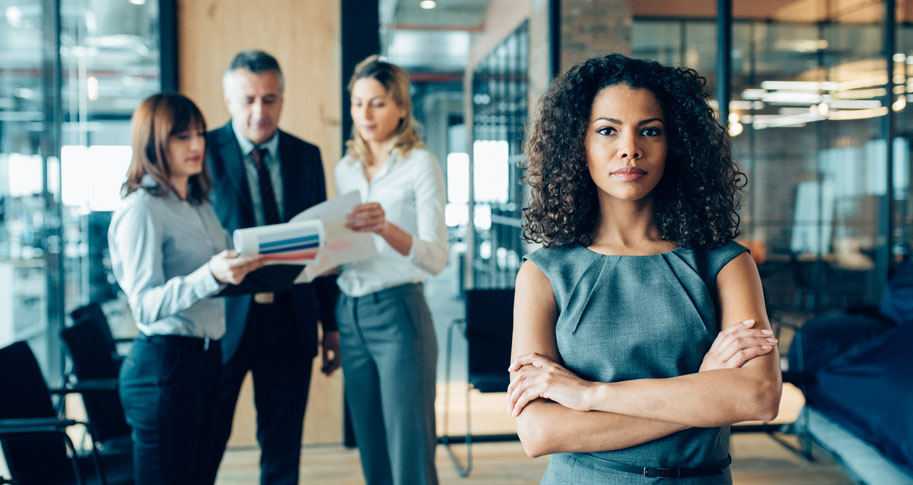 In "Bargaining your way to success: The effect of Machiavellian chief executive officers on firm costs," Tessa Recendes, Federico Aime, Aaron Hill, and Oleg Petrenko explore the benefits and detractors of CEOs with high Machiavellian characteristics (high Machs). Specifically, how high Mach CEOs will tend to have lower costs, pay lower acquisition premiums, and spend less to secure and service depth. And how high Mach CEOs instill this cost-cutting mindset into the rest of their firm, making any negotiations which they have only a peripheral connection to still effected by their presence at the top of the company. However, their research also provided the negative qualities which tend to follow a high Mach CEO, like excessive politicking, theft, and paying for illegal kickbacks in laboratory studies. All these traits are connected to a high Mach's quest for the most beneficial and low-cost deals for their company.
The concept of Machiavellianism was coined by Christie and Geis and is based on the personality traits displayed in Niccolò Machiavelli's, The Prince. High Machs are characterized as being highly driven and goal oriented but are without regard when it comes to the way they accomplish these goals.
CEOs are but one individual among many employees and cannot be directly involved in every single decision their firm makes and every negotiation their firm makes. Their personal attitude and influence is, however, still felt and imbibed throughout the company's management.
This influence occurs because employees make company decisions based on the directives of the person running the company, and because the CEO most likely signed off on their hiring and the firm's talent acquisition strategy. With a high Mach CEO's tendency to control and manipulate to get what they want, they will tend to hire people who fit into their preconceived plan or manipulative prototype. They thereby stock their company with people who value the same things they do, like lower acquisition costs, and don't value the same things they don't, like universal morality.
For example, Dennis Muilenburg's tenure as Boeing's CEO (2015-2019) shows how a CEO's top-down influence affected a company's cost cutting. He emphasized bargaining during negotiations with vendors and started by insisting on greater price cuts from their suppliers. This mindset permeated throughout Boeing, from the top management to the bottom management of the firm. In fact, Boeing's VP of supply chain management, Kent Fisher, later said to Boeing's suppliers, "There's a tremendous opportunity to do more and take costs out of our products." If he said this to suppliers, imagine what the conversation was like inside Boeing!
While Machiavellianism may conventionally be seen as a reprehensible personality trait because of its close tendency for moral ambiguity and lack of trust in others, its benefits in evolutionary terms are substantial. In evolutionary psychology, "Machiavellian intelligence" denotes people who are particularly acute in retaining social control and spreading their manipulative influence, especially in constantly changing social situations. Petrenko and his coauthors not only highlight a subject that has little research, but also show why a high Mach's proclivity for manipulation in unstable social settings and a tunnel-visioned pursuit makes them a better CEO for finding and negotiating for the lowest cost deals.
Cost reduction is a valuable, but usually overlooked, section of CEO and company evaluation. As Petrenko and his coauthors demonstrate, many of the higher echelon CEOs take what their company purchases very seriously in comparison to what they make in return. For example, former AT&T CEO Randell Stephenson said, "We will be very assertive as we go through the course of this year to control the spend on content costs." Then later during negotiations with AT&T's content providers, the CEO of A&E said, "While I have respect for them and our long-standing relationship, AT&T has not demonstrated a willingness to negotiate reasonably."
Winning at All Costs
Previously, only a handful of studies focused on CEO characteristic's effects on cost reduction and those only highlight CEO hubris and narcissism. The research on these traits has proven to show that they result in CEOs being blinded during negotiations, caught up in their own ego, leading to higher firm acquisition costs.
In comparison, high Machs differ as they are driven by a need to 'win' everything. However, while they have this stubborn 'win at all costs' mindset they also tend not to act/do typically negative social behaviors, instead they opt for more strategic and long-term approaches. High Machs are not usually outright nefarious people who are always on the look for someone to manipulate for any surmountable gain. They are typically perceived as highly driven and confident and are usually not strongly disliked people.
While a high Mach CEO might resist negative social activity, they are prone to engage in illegal activity in the name of cost reduction, such as paying for illegal laboratory kickbacks and other illegal deals. Moreover, other counterproductive behaviors have been detected in high Machs by using a meta-analytic investigation of six decades of studies that showed a correlation between high Machs and overactive politicking and theft.
This project included data on 198 CEOs from 2000 to 2011, who together had a total of 1,354 years of firm operation knowledge and 186 acquisition events. The researchers used publicly obtainable videos to evaluate CEO Machiavellianism because CEOs are usually difficult to access individuals and they understandably do not jump at the opportunity to participate in research studies that dissect a certain aspect of their psyche. Also, can you really trust the responses of a high Mach CEO? The third-party analysis conducted by Petrenko and his coauthors has proven much more effective than self-reported analysis in this field.
As Machiavellianism comprises one third of the dark triad of personality traits alongside narcissism and psychopathy, this research provides depth into a seldomly researched but fairly common dark personality trait. Future research projects examining privately held firms and smaller, more entrepreneurial firms – whose CEOs may have different levels of influence – may further clarify the scope and length of the effect Machiavellian traits have on high-level negotiations.
At the very least, understanding how Machiavellian traits operate in high-level negotiations and other situations can help firms better understand them.