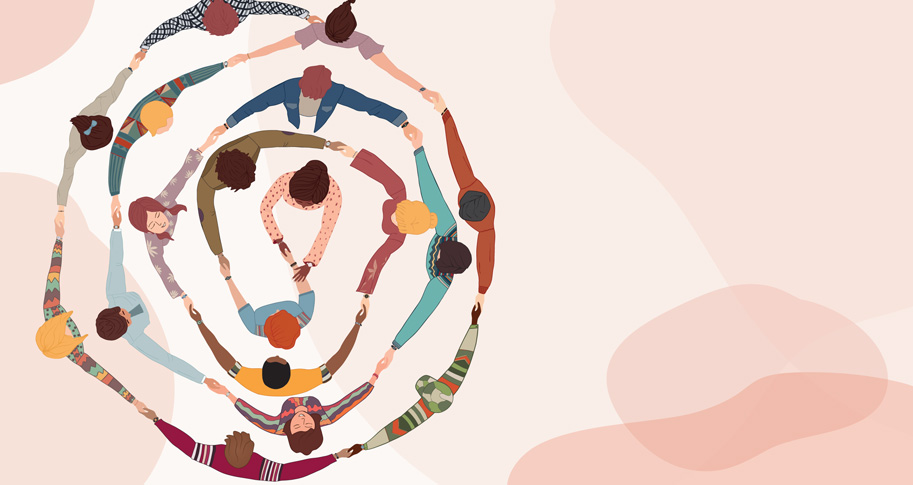 As kids, we're often taught to always help others when we can. If your classmate missed the instructions, you fill them in. If your younger sibling has trouble with teenage drama, you guide them. If your friend can't figure out how to solve a problem, you help them find a solution.

The same notion is true at work, where helping is a foundational part of interactions. Indeed, helping others can increase productivity, improve individual happiness, and create stronger relationships among colleagues. Yet, when on the receiving side of help, it may not always be associated with such positive outcomes, as it can lead recipients to question their competence. So, is receiving help beneficial or not?

In "When, Why, and For Whom Is Receiving Help Actually Helpful," University of Arkansas Professors Lauren Simon and Christopher Rosen, along with Young Eun Lee, Joel Koopman, Allison Gabriel, and Seoin Yoon believe that simply questioning whether or not receiving help is beneficial misses the point. Instead, they consider when receiving help is beneficial and for whom to determine whether or not the experience was constructive for all involved parties. Drawing from research on stereotype threat and benevolent sexism, their research suggests that both the type of help and the help recipients' gender play a role.
The Type of Help Matters: Empowering versus Non-empowering
There is a disconnect between the presumption that help is always helpful and the recipient's perception of that help. To address the disconnect, the research distinguishes between two ways in which employees can be helped: empowering help and non-empowering help.

Empowering help more clearly benefits recipients. It is an interactive process that provides employees with tools to solve problems on their own, leaving them more confident and equipped to accomplish future tasks. Collaboration and active learning increases the likelihood that the recipient will retain the learned skills and helps develop higher-level thinking.

The process requires more energy and effort from the helper to perform the helping act, suggesting they think the recipient is worthy of their time. This translates to the employee feeling the help is beneficial and experiencing greater perceived competence—or belief in their capability to perform.

On the other hand, receiving non-empowering help is only potentially beneficial to participants. The process is more observational, and the employee is a passive participant. Instead of learning how to solve the problem, they are just given a solution to the problem.

It can still be a helpful process as recipients can deduce by watching and reversing the steps to complete tasks in the future. However, the experience may not send the same signals of value as empowering help does. Employees might question their competence which can negatively affect their job performance.

Higher competence levels from receiving empowering help, however, makes employees strive to achieve more goals, instills a willingness to help others, and makes them more likely to interact with their coworkers.
How Help Can Lower Job Performance

While non-empowering help has the potential to benefit some employees, it can be detrimental for others. Feelings of inadequacy and incompetency are possible outcomes of this type of interaction. This result becomes more likely when the interaction suggests unfavorable views of a recipient's capabilities.

This study's results also suggest that the gender of the recipient matters when it comes to the effects of receiving empowering and non-empowering help. Men are found to benefit from both, while women are found to only systematically benefit from empowering help. Non-empowering help thus seems to perpetuate the stereotypes that women in the workplace are less capable of performing work-related tasks, they are more family-oriented, and less committed to work.

Women are aware of these stereotypes, and they therefore may perceive a stereotype threat when they receive non-empowering help. Stereotype threat occurs when an individual of a marginalized group acknowledges an existing negative stereotype referencing their group. Experiencing it can reduce the likelihood that women benefit from receiving non-empowering help. Specifically, non-empowering help from colleagues can lead women to feel less capable and less confident in the workplace compared to men who still reap the benefits of non-empowering help.
How employees perceive their own competence influences their job performance, which makes these results concerning.

Women are at a disadvantage in more than one way in the workplace. Nearly two-thirds of women face microaggressions at work almost every day. The most common example of this is women continuously having to provide more evidence of their competence than men and having their authority undermined. Women are now significantly more likely than men to feel burnout and exhaustion, to consider quitting or demoting, and to have a worse day-to-day experience at work.
What to Do Next: Proactive Ways to Help

The discrepancy between how men and women benefit from help in the workplace can result in an unfavorable difference in performance outcomes and detrimental long-term career consequences for women. This study highlights the need for organizations, employers, companies, and managers to critically consider how even something that is generally regarded as positive, such as helping, can lead to disparate work outcomes.

This is especially important to consider as companies strive to combat gender discrimination. 42% of women have reported experiencing some form of inequality between them and their male coworkers. The most reported discriminatory forms reported were the disparities in income, the support they receive from managers and leaders, and the way they are treated as if they are not competent enough.

A practical step towards this goal is encouraging employees to be mindful of how they offer help and whether or not it will be unanimously perceived as helpful and beneficial. This way, employers can ensure that all their employees benefit from receiving empowering help.

Second, employers should consider the importance of increasing employees' perceptions of personal competence to improve daily performance outcomes. Some things that help enhance employees' competence include a work culture that values employees, celebrating small wins, or allowing more autonomy when engaging in complex tasks.

Lastly, employers and managers should be aware of how something as innocent as receiving help can trigger stereotypes and negative attribution for women employees. Preventing situations where non-empowering help can activate this for women will help minimize gender-based discrepancies in receiving help. Acknowledging that people can respond differently to different kinds of help fosters a responsive, empowered workplace in which employees feel more compelled to do their best work.