9 Areas Where a Business Degree Will Sharpen Your Entrepreneurial Tools
Sharpen Entrepreneurial Tools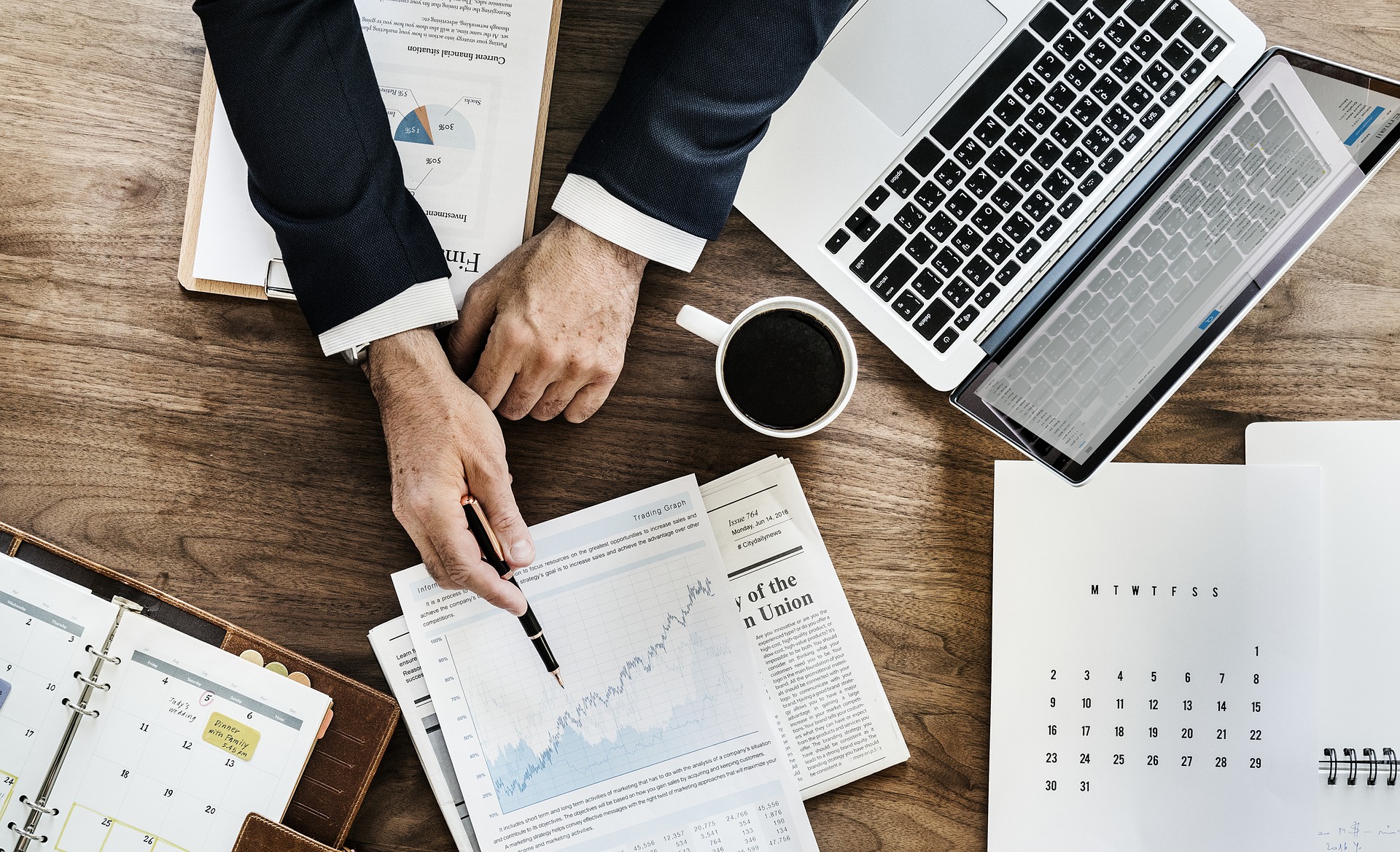 July 24, 2019
|
By Mathew Waller

Most of us know people who, it seems, were "born" to be whatever it is that they are – a doctor, an entertainer, a scientist, a teacher, or an entrepreneur. And, yet, when it comes to that last one – the entrepreneur – it's somehow seen as acceptable, if not inevitable, that the best education for entering the profession is the School of Hard Knocks.
Conventional wisdom would have you believe entrepreneurs succeed by starting companies and learning from failure, not by going to college.
The two myths baked into this idea are both understandable. The first myth is that the only way to be an entrepreneur is to start a company. For sure, the best-known entrepreneurial stories involve startups. But, in reality, entrepreneurs work in companies of all sizes and all stages of maturity – from non-profits to Fortune500 corporations. Indeed, more and more large companies emphasize finding leaders who will help them disrupt the marketplace with entrepreneurial ideas. Furthermore, many entrepreneurs who start their own company do so after spending several years working in an established company. In those cases, the business degree prepared them for a corporate job that helped prepare them to find their start-up idea and launch it.
The second myth – that entrepreneurs don't need a business degree is common because there are plenty of high-profile examples of successful entrepreneurs who never graduated from college – Steve Jobs, Mark Zuckerberg, and Richard Branson, to name few. And entrepreneurs like PayPal co-founder Peter Thiel have argued in recent years that the wise choice is to forego a college education and jump straight into the workforce.
For some, of course, that was the best route. What often gets lost in the debate is the reality that the non-degree route to entrepreneurial success is merely one route, not the route, much less the best route.
Many successful entrepreneurs have one or more college degrees. Theil earned both an undergraduate and a graduate degree. LinkedIn analyzed the profiles of 12,000 of its members with the title of CEO of companies of more than 50 employees and found that the vast majority of them had pursued some business degree – economics, business, banking, accounting, marketing, information sciences, or business management. And a third of those CEOs had an M.B.A.
Successful entrepreneurs who don't have a college degree typically have been supported by partners, consultants, or team members who have at least one.
Surrounding yourself with experts in specific areas is a proven formula for success, of course, but so, too, is investing in essential business acumen. You'll always want experts around you with complementary skills and insights, but a foundational business education allows you to pick those experts wisely, add your own value when collaborating with them, and work through challenges more quickly and from a position of knowledge rather than paying the high price of mistakes born of ignorance.
Some things about being a great entrepreneur can't be taught. Some people naturally are more comfortable taking risks, for instance. But you can learn things such as how to identify risk factors, how to mitigate the challenges of those risks, and how to manage and lead your team when the risks are high.
Statistically, there's a clear economic return on earning a business degree, not to mention a positive correlation when it comes to things like health and quality of life. But here's the main question I'd like to help you answer before you pick up a machete and start hacking away in the startup wilderness: How will a business degree help me succeed as an entrepreneur?
That question speaks to the practical value of a business degree in the life of an entrepreneur. To answer it, we can look at nine fundamental areas of business that are pivotal to an entrepreneur's success, regardless of whether you start your own business or take an entrepreneurial mindset to an existing organization: finances, business planning, business execution, legal issues, technology, human resources, networking, sales and marketing, and leadership. Earning a degree from a quality business school can help you sharpen the tools you need in all nine areas.
Finances
Entrepreneurs fall into two categories when it comes to money – they have it and need more of it, or they don't have it and they need it.
Starting or acquiring businesses requires capital, and running a business requires at least a basic understanding of how the financial aspects work. This is true if you launch your own business or if you start something new within an existing organization. You need to understand how much capital you will need to start and grow your business and the potential sources of that capital. Knowing how to read an income statement and a balance sheet are crucial. And you must understand cash flow, margins, costs, and pricing.
Even if your firm has accounting and finance professionals, it is imperative that you understand these concepts for communication and verification. And as your business matures, it helps you identify opportunities to acquire new businesses or to argue for the valuation of your business.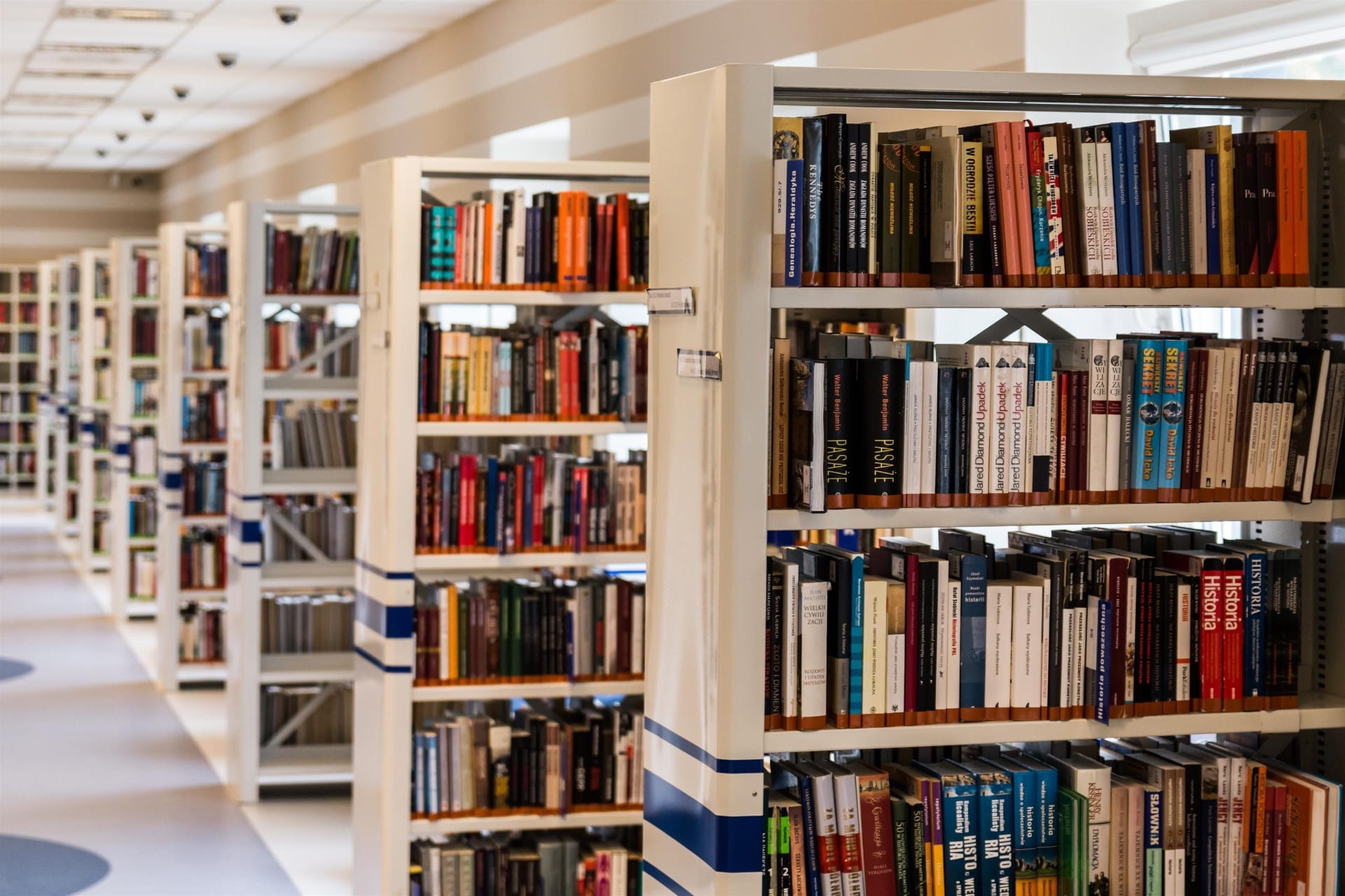 Quality business schools require basic courses in accounting and finance while also offering electives that go more in-depth. And economics classes provide a clear understanding of factors such as costs, pricing, profits, and competition, all of which are essential for entrepreneurial success.
Phil Knight, a co-founder of Nike and a great entrepreneur, has an undergraduate degree in business as well as an M.B.A. and is a C.P.A. His business education gave him a thorough understanding of accounting and finance. Sam Walton, in my opinion, the greatest entrepreneur of our time, majored in economics. And my friend Elise Mitchell, in her book Leading Through The Turn, writes about how she realized she needed to return to college for a better understanding of finances when the public relations firm she founded began to scale.
Business Planning
Successful entrepreneurs begin by identifying a problem and developing a solution that is attractive to customers. Knight co-founded Nike as a result of an entrepreneurship course he took in business school.
Students in such classes learn how to develop and use an entrepreneurial mindset and find important problems to solve. Then they learn how to turn their idea into a professional, effective, and polished business plan, which they need to sell their idea to potential investors and as a guide for executing once they launch. A business plan also helps entrepreneurs pivot and morph ideas.
Sam Boochever and Max Huc, the co-founders of 1Degree, started their company while in business school and took classes directly catered to the issues they were facing. One particular focus for them was writing an effective business plan.
The elements of an effective business plan can vary, but business schools teach key components such as how to conduct a sound analysis to determine the extent and nature of the competition. A competitive analysis usually includes information related to marketing, strategic management, and economics. Michael Bloomberg made a considerable part of his fortune anticipating the need for factoring economic indicators into a competitive analysis for the investment profession through founding Bloomberg L.P., a global financial data and media company.
Competitive analysis helps create an understanding of an entrepreneur's product niche (where and how it fits in the market) and the value of what they are creating to their customers. By understanding the Return on Investment (ROI), entrepreneurs can show customers how their products or services provide some form of financial incentive or benefit to them. Business school courses help students understand value creation and how it translates to ROI for prospective customers as well as for their company.
Entrepreneurs who have a sound business plan can use it to hone in on and deliver their elevator pitch. It's a valuable skill to be able to make an impactful impression on a senior executive or investor when you have only 30 seconds to present your idea. Elon Musk's elevator pitch for Tesla is a great example of fundamental principles in an elevator pitch to appeal to outside investors.
Business school helps some plan and launch a business while in college or shortly after graduation. For others, it's the first step in a process that takes them to other jobs before leading back to an entrepreneurial venture, either within an existing organization or by starting something new.
Bryce Paden, the co-founder of i2iLabs.co, is an example of an entrepreneur who took his education from business school, developed himself while working at Walmart and then created a company that solved a problem. Paden realized his strength in replenishment and supply chain management from his time at Walmart and found a way to create a hub for showcasing innovative technologies. His company built a model that helps large companies connect with emerging innovators and integrate their technologies for efficiency with partnerships they would not typically work with. As a result, he has found a unique niche for his company in the marketplace.
Business Execution
A business plan provides the blueprint for an entrepreneur, but not the execution. You need to understand principles around pricing, product design, sourcing, procurement, and forecasting so you can put them into practice and run the business. While in business school, students learn the connectivity between the courses they are taking and actionable, yet realistic business models, especially if they are involved in entrepreneurship-related extracurricular activities.
Tobias Lütke, Scott Lake and Daniel Weinand – the co-founders of Shopify – are good examples of individuals who created a company with a business model that required a competitive pricing structure, strategic partnerships, and effective marketing to gain customer trust along with user subscriptions for creating their online digital stores.
Pricing, which is critical in the planning stages, is even more important when a business moves into execution. This part of the business model is considered in courses on microeconomics, marketing, strategic management, accounting, and finance.
If a physical product is involved in a startup or new initiative, then it must be designed. Students in business school often know students in engineering, and they can partner to design the product. Physical products must be sourced, procured, transported, and stored. Studying supply chain management in business school helps students understand how products ultimately reach their customer from various parts of the world. Companies such as Apple, for instance, produce various components of their products in different parts of the world where the cost of labor and materials is lower than in the United States.
Sales forecasting is necessary for both products and services, and this is taught in many business analytics and supply chain management courses in business schools. Capstone projects in these courses allow students to look at real-world companies to learn first-hand about these practices. Companies in all industries deal with sales forecasting. Entrepreneurs need to forecast sales and have the proper amount of inventory in place to meet demand without having too much inventory.
Sales and Marketing
Learning to market and sell your products and services is crucial as an entrepreneur. A recent survey of the Top 10 Startup Mistakes found that 12 percent of the failure was attributed to failing to execute sales and marketing.
Many business schools have courses on selling, sales management, and the marketing behind targeting ideal demographics to increase overall sales.
Sales, of course, is largely about presenting your products and services to potential customers in ways that prove their value and entice them to buy. Heather Nelson, the president and co-founder of Seal Energy, is an entrepreneur who took a newer industry (solar power technology) and made it indispensable to her customers. She educated her employees on the ROI of their products, which translated into sales increases from clients that saw reduced electric bills and tax credits through using more sustainable energy products.
In today's marketplace, entrepreneurs need a strong grasp of how to market and sell in the digital world. These realities are constantly changing, but a strong business school provides the foundations and keeps its students on pace or ahead of the trends when it comes to things such as social media marketing, e-commerce, and branding.
Entrepreneurs who are looking to sell products in e-commerce need to make sure those products are visible. John W. Collins founded his entire company based on helping key brands achieve greater success in e-commerce. By networking with the community through the business school and taking advantage of the local connections to major brands, Collins was able to grow his company to represent major brands. Any entrepreneur while in business school should learn how to integrate e-commerce into an overall business strategy.
One of the most challenging aspects of becoming an entrepreneur is that the task goes beyond the original idea. Entrepreneurs need to attract a following, engage with their consumers, and continue to innovate through creating exceptional products or services. This is all part of the fundamental aspect of creating a brand, and students in business school study examples of great branding strategies.
Entrepreneurs also need to understand social media. Even though many entrepreneurs will not directly post on social media for their companies, they need to have a strategic view of how social media can increase their impact and overall sales.
Joseph Nage, the director of marketing at EverCharge, said that social media has changed how their company interacts with other companies, how they source leads, and how they build out many of their partnerships. Understanding social media from a strategic standpoint is vital for entrepreneurs to strategically plan how to integrate social media into their short- and long-term goals. This is particularly true for entrepreneurs who want the foundation of their company or a new initiative to be based on an e-commerce shopping platform.
Brent Robinson, the CEO of Modthink Digital, has built a company based on helping smaller businesses better reach their target consumer base. Modthink provides social media exposure, e-commerce management, SEO results, and e-mail marketing. By anticipating where the market is heading, Robinson has created a niche for his company based on a fundamental skill that entrepreneurs need to be competitive in today's marketplace.
Legal Issues
One of the first challenges entrepreneurs face involves navigating the legalities that come with launching, owning, and operating a business. All graduates of a quality business school should leave with a basic knowledge of business law so they can use legal services in an informed manner.
Business law courses teach the options and their tradeoffs for setting up a company's legal structure. New businesses also must protect their intellectual property, which also is covered in business law classes. Companies that achieved their success related to a patented invention include Facebook, Pinterest, Google, Apple, Dropbox, GoPro, and Groupon.
For those in the IT sector, innovations related to technology require patents that if not appropriately registered can be infringed without compensation. Many young companies that do not receive the proper advice about intellectual property suffer greatly in the long term due to infringements or costly legal battles. Additionally, trademarks are required to protect logos.
New companies have to set up contracts with customers and suppliers. These concepts are covered in business law, supply chain management, accounting, and finance. And, importantly, quality business schools stay on top of the trends in these areas so graduates leave prepared for marketplace realities.
The marketplace is at a crossroads right now with the implementation of artificial intelligence (AI) with regards to the generation of contracts between companies. Businesses such as LawGeex, founded by Noory Bechor and Ilan Admon, are using AI for generating contracts on a larger scale. The employees of LawGeex verify the accuracy of the contracts. Entrepreneurs who have a working knowledge of contracts have an advantage because contracts are at the heart of day-to-day business.
Entrepreneurs also must have a basic understanding of taxation. Accountants typically handle tax issues; however, in the beginning, the entrepreneur needs basic knowledge of taxation and the standard requirements required to avoid breaching any laws. In particular, entrepreneurs need to focus on the tax implications of revenues from online purchases in other countries. Quality business schools offer many electives dealing with taxation that will help an entrepreneur understand the basics while giving them the tools for finding the right accountant.
Technology
Many of the students entering business school today were born in an era of high technology. They've never known a world in which a phone couldn't take a photo, stream a movie, or respond to a voice command. That provides a certain comfort level with technology for those who want to become entrepreneurs, but they aren't born with expertise.
Entrepreneurs need to setup spreadsheets, databases, and customer relationship management systems. All of these are taught in information systems courses. In business schools, it is typically required that students take at least one core course related to information systems, which is quite valuable to understand how to manage or be prepared to integrate information systems into their management strategy. Marc Benioff and Parker Harris thought of this need in the business world and founded Salesforce, which is one of the most powerful database tools available to keep track of sales leads.
Entrepreneurs also need to understand cybersecurity. As startups grow, employees will come and go, which is a risk to confidential company information. Entrepreneurs could fall victim to the hacking of sensitive client information. Entrepreneurs need to have an awareness of what cybersecurity threats are out there and how to equip their companies to mitigate those risks. In business school, cybersecurity should be addressed in several courses. OneStone Solutions Group founder and CIO Meagan Bowman spent up to 75% of her time the first year running tests, reading the fine print, working with attorneys and key stakeholders to ensure all harvested data (regardless of its original source) was legally disclosed and recorded in order to defend subsequent algorithmic proofs derived by OneStone.
Human Resources
Unless you truly are a solopreneur, your new company will need to hire employees and deal with the challenges and responsibilities that come with managing a workforce. And if you are an entrepreneur within an existing company, you will need to put together and manage key teams with external and internal hires. Key concepts in this area are taught in courses on human resources management, accounting, and business law.
In human resources, it is becoming more common to match applicants using AI screening or placement processes. A great example is Stella AI, which is used by many corporate giants such as Citibank and founded by Richard Joffe, Oliver Brdiczka, and Amrit Saxena. While in business school, students can study these fields that impact organizations daily while simultaneously learning about cutting edge technology that will impact the industry in the coming years.
Talent development is another component of human resources management that is essential to the development of companies. RevUnit, which designs custom software solutions to increase efficiency at the firms of their clients, has used talent development to help grow from two to 100 people. Michael Paladino, the co-founder, and CTO, understands how each team member needs to be versatile for the company to develop, so he hired an employee who catered to talent development needs to grow the strengths of his team, which has increased motivation and ultimately helped grow his company.
Entrepreneurship often is thought of as a lonely endeavor, but that's rarely the case. Successful startups often have co-founders and begin with a small team of like-minded people with a shared passion and complementary talents. Every partnership you make can matter for your career as an entrepreneur, and these teams and partnerships routinely are formed while in business school.
Students in engineering often partner with business students to help design products that become the initial offering of a new company. Many entrepreneurship programs offer opportunities for students to form teams and enter competitions that award funding for innovative startups.
Jared Greer, CEO of Lapovations.com, is an entrepreneur who used his background in engineering and business to successfully partner with an expert from another industry. Lapovations developed a line of products based on improving non-invasive surgery techniques. Greer entered competitions through his alumni network at business school to fund the expansion of his new venture and the next phase of innovation of his medical products.
Blue in Green also is an excellent example of a collaboration between engineers and business-minded individuals. Two engineers from Texas started the company, but they had trouble gaining more funding for their incredible technology that solved key water treatment issues, improved the overall carbon footprint, and had a 40%-70% reduction in energy cost. Financier and entrepreneur Clete Brewer helped them build a sales team and attract investment. Now the technology is projected to be installed in up to 30 cities.
Bob East, the founder of East Harding Inc. and Advanced Cabling Systems, is another great example of how engineers and business-minded individuals can work together. East used his many years of experience in construction and operations to expand his entrepreneurial reach. He illustrates how business-minded individuals can use the skills they learned during business school and their career to finding new ventures while partnering with experts in fields in which they may not have as much knowledge.
Some of the best products have come from entrepreneurs who either have personal experience within an industry or acquired knowledge from partnering with experts from that industry. Spencer Jones used his nursing background and entrepreneurial sense to create innovation for the nursing field. Jones, the founder of Lineus Medical, used his network in business school to raise capital for innovations that help prevent the consequences of patients accidentally removing their IV's and causing severe bleeding. His efforts allowed him to raise considerable capital and purchase several relevant patents to make his products legally secure.
Entrepreneurs sometimes need coaching to get their ideas to the next level. Attending business school allows both students and alumni to receive guidance and coaching about their entrepreneurial efforts. John Ballantine used his ties from business school to get advice on his business plan and key contacts to help co-found Tango Press, which has become a leader in creating high-quality digital packaging products.
Good business schools often have guest speakers who typically are eager to meet with students, which allows students to forge relationships that can make an impact in their careers and businesses. Many good business schools also host executive education and executive conferences. Students can volunteer at registration tables to gain valuable face-to-face exposure with senior executives. Furthermore, students can build a network with faculty and staff while attending business school. Executives in residence and entrepreneurship professors often already have companies of their own or work at major corporations.
Mo Elliot is an entrepreneur who took advantage of his time in business school to build a strong network. Elliot founded Fayettechill, an outdoor clothing apparel line, after coming up with his idea while in business school and then bouncing ideas off of his professors, particularly related to supply chain solutions. The network Elliot built still is with him as his company is flourishing.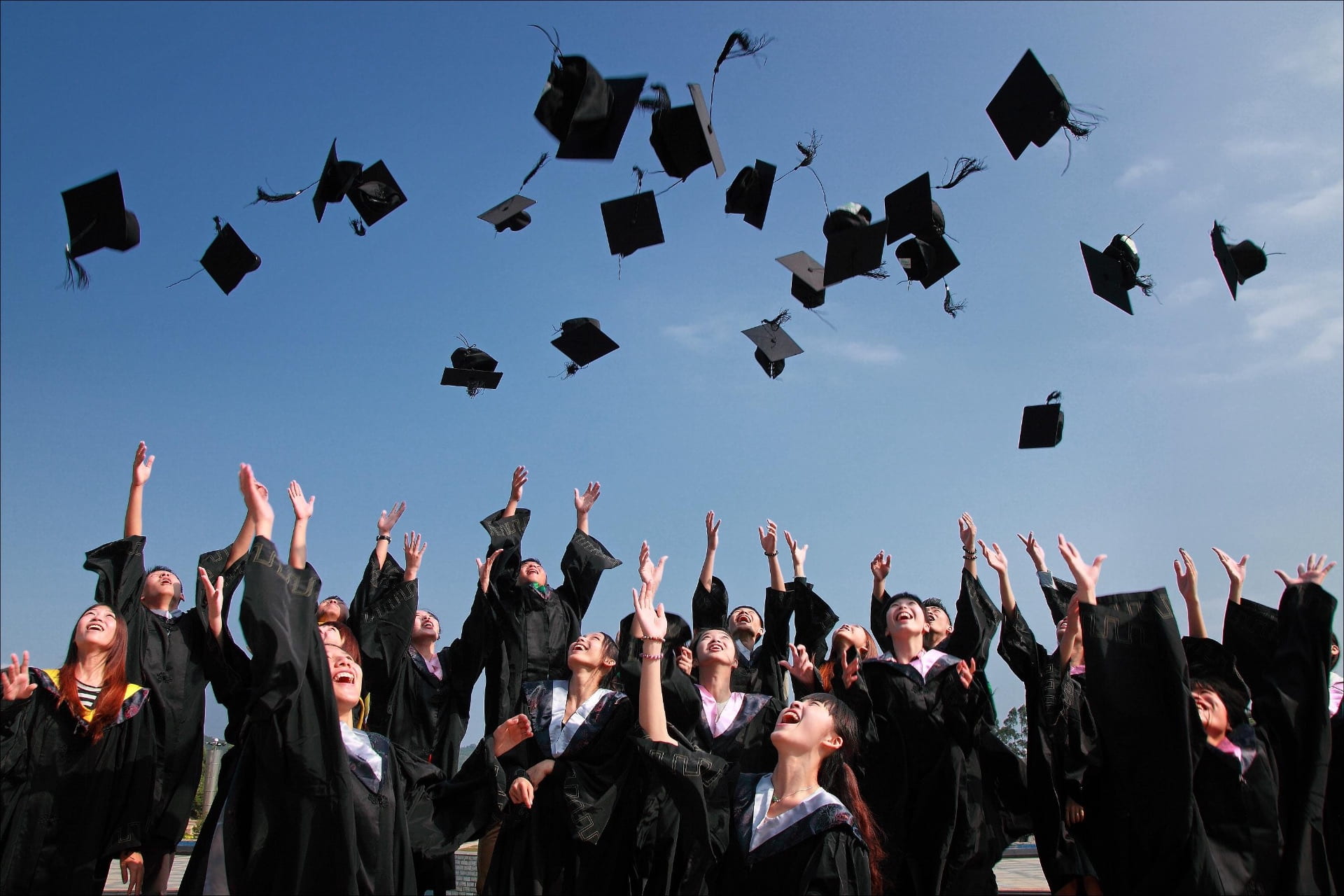 Networking
Networking while in college also provides opportunities for entrepreneurs to learn and practice professional etiquette skills. Etiquette at formal dinners, networking events, and written correspondence absolutely matters and will continue to do so. But with the transition into the digital world, many common forms of business etiquette have been forgotten or neglected. To address this, business schools have communications labs, dining etiquette events, and short seminars or programs on how to write professional, yet effective e-mail correspondence. Entrepreneurs need to have the ability to conduct themselves well socially.
Many programs in business schools are also now offering global seminars in MBA programs in different countries that allow students to work with international companies. Entrepreneurs can use these seminars as networking opportunities and to learn about the cultural norms and business dynamics of a future market in which they may conduct commerce.
Leadership
You find leaders at every level of an organization, some with formal titles and with "leadership" written into their job descriptions and others who assume leadership responsibilities regardless of titles and expectations. Entrepreneurs sit at or near the top of their organizational charts, and their call to leadership isn't optional. They either lead well or their organization fails.
Bill Underwood, who founded Underwood's Fine Jewelers in 1957, says the recipe for entrepreneurial success includes formal education, innovation, and hard work. It's true that some leaders are born with talents that help them inspire others to follow. But leadership isn't exclusive to certain personality types, and the skills of leadership can be learned – which is why they are taught to entrepreneurial students in business school.
The values and traits of sound leadership are explored throughout entrepreneurial courses, along with capstone and leadership projects that build the foundation for exploring talents. Even traits that aren't explicitly taught as part of a course are, in fact, taught because completing the course successfully requires those traits. You might take a course on accounting and learn lessons on hard work and perseverance.
One of the most important aspects of leadership that entrepreneurs study in business school involves developing an ability to see where the market is heading and adapt to changes. An entrepreneur must ascertain how well their business idea will last in the short, medium, and long term. The most successful entrepreneurs have prototypes that fail at first. Due to their adaptability, however, they project the needs of the market and place themselves at a competitive advantage to meet future demands.
Stan Zylowski, the president and co-founder of Movista, met his co-founder while attending business school and they designed a way for companies to communicate with and manage their employees remotely. This idea was cutting edge when the era of virtual assistants was still on the horizon. In the beginning, Zylowski had large machines in stores. With the invention of tablets, however, he knew this model soon would be obsolete. He adapted by converting his technology so that it was compatible with tablets, which made his business model more appealing to large companies looking to manage all aspects of remote employees.
Enhancing Opportunities
Entrepreneurship involves taking risks, but it also requires a certain set of skills for successfully navigating in the business world. Having an education from a good business school provides a fundamental base of knowledge that enhances opportunities for success as an entrepreneur. Studying concepts such as marketing, accounting, finance, IT, supply chain management, entrepreneurship, strategic management, economics, and business law will prepare an entrepreneur to develop and manage a successful venture in the future.
There's a cost to this education, but the cost of the School of Hard Knocks is even higher and entrepreneurs have to go through that anyway. It is better to go through it with an understanding of business.
If you take the time to educate yourself with fundamental business principles, you will most likely make fewer mistakes on the front end, learn more quickly from the mistakes you can't avoid, have a better understanding of the path you are forging, know how to hire the right experts to complement your needs, and be in a position to grow your company or initiative for the long haul. Sure, you still will find yourself chopping your way through some dense and scary forests. But you'll have the tools to find your way.
Entrepreneur Dan Sanker says, "… [business] education is like the flight simulator before the maiden voyage. It's worth a short time in a simulator before you risk your life, a $350M aircraft and the lives of 600 passengers; especially because you and everyone else are expecting a smooth, on time, perfect flight – even though it never goes without a few surprises."