Improving Student Success via Partnerships with Community Colleges
Student Success and Community Colleges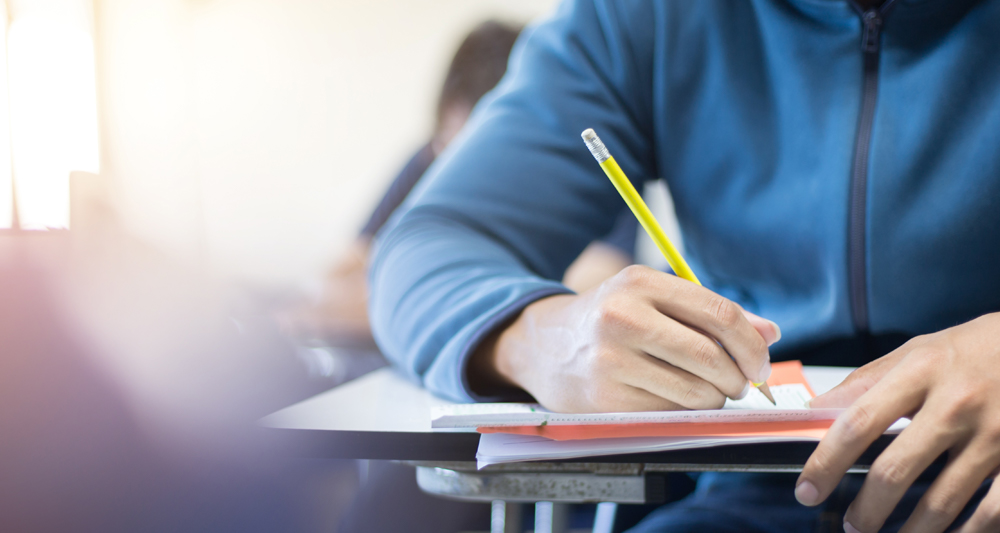 February 15, 2019
|
By Mathew Waller
I've thought a lot lately about how the Walton College can be a catalyst for transforming the lives of Arkansans. And not just those who come to the University of Arkansas and the Sam M. Walton College of Business as freshmen and graduate with a B.S.B.A. in their chosen field and prospects for an exciting career.
I've been thinking about those people in Arkansas who don't have the opportunity – for whatever reason – to attend a four-year university full time. It may be financial. It may be because of family obligations. It may be cultural.
In Arkansas, it's often a stew of all three.
Anne O'Leary Kelly Perspective
I had the opportunity to sit down recently and record one of my Be Epic podcasts on this topic with Anne O'Leary Kelly, my senior associate dean, a management professor and the William R. & Cacilia Howard Chair in Management.
She's heading up a Walton College initiative to partner with two-year colleges in Arkansas to create more opportunities for students there to continue their studies and complete a four-year degree.
It's all a part of our push for greater student success – one of the guiding priorities of U of A Chancellor Joe Steinmetz.
"When you first think about that, it's sort of a head-scratcher," Anne said to me on the podcast, "because everything we do every day is about student success."
"It took me a while to understand what a great challenge that was, because essentially, it says, you need to go back and look at the foundation of everything that you're doing," she said.
Big Picture
One way to start was to take a look at who is here and – just as importantly – who is not here on campus.
Here in the Walton College, we've been thinking about how well we are reaching potential students in Arkansas.
Anne has been reaching out to community colleges in the state and trying to make sure that we make it as easy as possible for those students to become a part of the Walton College and complete a four-year degree. Sometimes, due to family, work or other commitments, they may not be able to come to campus so that they could utilize our online degree.
I'm encouraged about the partnerships that Anne is developing around the state; she is finding a lot of interest and enthusiasm. It is difficult when any student makes the transition to a large university, so we are rethinking many facets of the Walton College to try to improve that transition. We are doing that, in part, by thinking about the student journey from a more holistic perspective. On a university campus, many of the experiences are "one-off." For example, every class you take is a one-off experience, many times connections with the faculty member are a one-off experience, joining an RSO is a one-off experience, et cetera. We have lots of opportunities, and that is good, but it can also make it difficult for students to make good decisions.
Anne said the transition for a student from a two-year college might be even harder than for a freshman right out of high school. "They're used to one culture, and then they come here and boom, they've got a flurry of activities and lots of one-off experiences. It can be hard to absorb – What am I doing here? Who am I? How am I changing? What is this all add up to?"
She said that's true for all students, regardless of where they come from. "But I think with students from community colleges, there's a particular challenge with that because it is very different."
The bottom line is, we need to do everything we can to do a better job of transforming the lives for Arkansans and their families. Because people from the unlikeliest of places and backgrounds and experiences are often those that make the most significant difference in our state and the lives of the people of Arkansas.
I'll let Anne have the final word:
"If you think about the history of Arkansas, and what has made this state, it is people from some unlikely circumstances and places in life who stepped up and started something and grew it.
"I think it would be arrogant of us to assume that the next great entrepreneur from the state or the next great business mind from the state is necessarily someone who started at the Walton College as a freshman.
"We need to be asking, how do we engage with everyone around the state and bring whatever opportunities we have to people wherever they are? That's partly what our online degree is about. That's what this community college opportunity is about.
"It fundamentally fits the spirit of Arkansas."