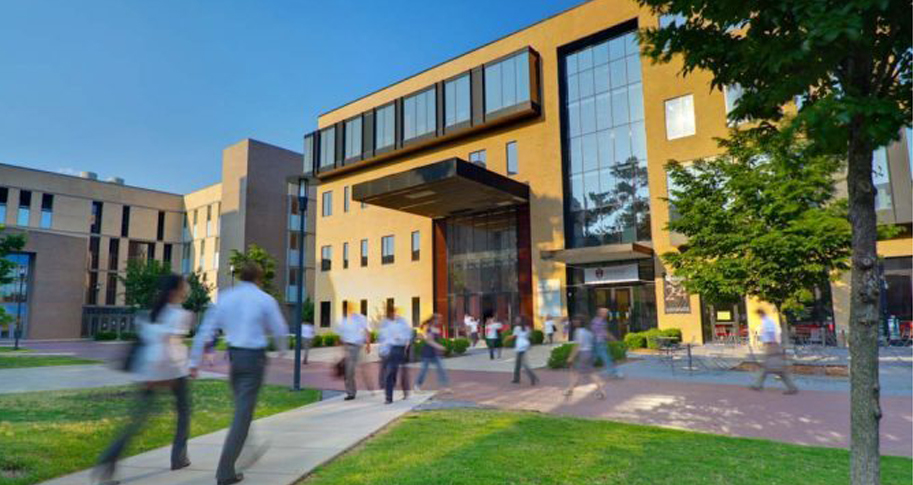 A select group of 15 Walton College students will serve as the college's ambassadors for the 2019-20 school year.
The student ambassadors are selected each year to assist Walton College's Undergraduate Programs Office with recruitment by leading tours and other activities that showcase the college and all it has to offer business students.
"It was very difficult to narrow the selection down to just these 15 from the number of great Walton College students who wish to help us with our recruiting of new students and serving as a resource for those students and their parents," said Sierra Hayes, undergraduate recruiter in the Walton College Undergraduate Programs Office. "These students really excel at sharing their positive college experiences with prospective students and their families throughout the year."
Student ambassadors for 2019-20 are listed below by name, hometown, major and minor. An * indicates an ambassador returning for a second term.


Alyson Schutte, Garland, Texas, senior, accounting/information systems, business analytics/criminal justice


Austin Martin, Quapaw, Oklahoma, junior, international business-supply chain management, marketing


Ben Robinson, Arlington, Texas, junior, management


Collin Macias, Austin, Texas, junior, accounting


Dalton Nokes*, El Dorado, Arkansas, senior, management, agricultural business


Diane Charles, Dominica, senior, economics, Chinese


Elle Moon*, Nixa, Missouri, senior, marketing, management


Grace Fischer, St. Louis, Missouri, junior, marketing, management


Henry Stratton, Memphis, Tennessee, senior, finance, accounting


Kirsten James, Rogers, Arkansas, junior, marketing, business analytics/management


Lindsey Wagaman*, Topeka, Kansas, senior, marketing/supply chain management


Madalyn Lamoreaux*, O'Fallon, Missouri, senior, supply chain management, marketing


Makyla Jackson, De Queen, Arkansas, junior, management, legal studies


Marisa Villanueva*, Coppell, Texas, senior, marketing, management


Torey Morris*, Mansfield, Texas, senior, international business-supply chain management, Spanish