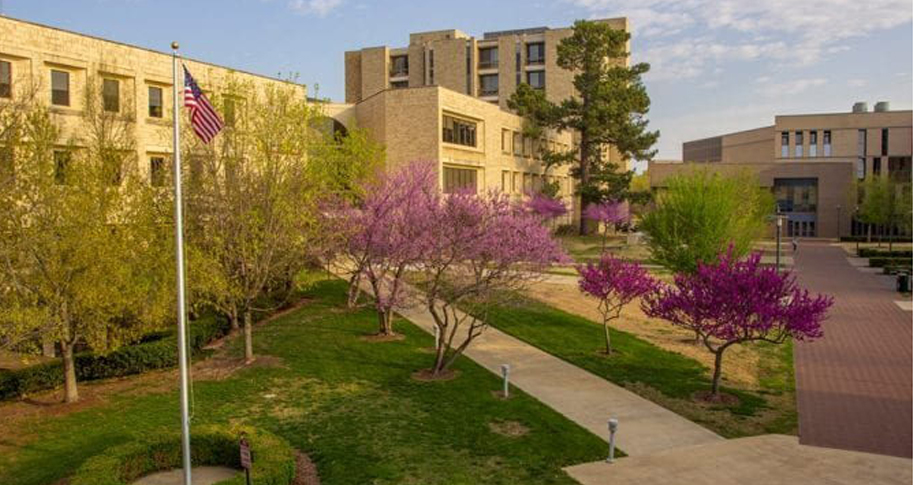 A select group of 17 Walton College students will serve as the college's ambassadors for the 2020-21 school year.
The student ambassadors are chosen each year to assist Walton College's Undergraduate Programs Office with recruitment by leading tours, managing social media, and other activities that showcase the college and the variety of experiences it has to offer business students.
"These students really excel at sharing their positive college experiences with prospective students and their families during the school year in so many different ways," said Sierra Hayes, undergraduate recruiter in the Walton College Undergraduate Programs Office. "We expanded the number of student ambassadors this year to better serve our families and students and to allow us to focus on more of the great offerings at Walton College."
Student ambassadors for 2020-21 are listed below by name, hometown, major, minor and ambassador position. An * indicates an ambassador returning for a second term.


Abby Fauss, Lee's Summit, Missouri; Senior, Information Systems, Marketing, Transfer Students


Anna Fredrick, Springfield, Missouri; Junior, Supply Chain Management, Business Analytics, Social Media Manager


Austin Martin,* Joplin, Missouri; Senior, B.S.I.B. in Supply Chain Management and Spanish, New Freshmen


Ben Robinson,* Arlington, Texas; Senior, Management, Supply Chain Management, New Freshmen


Collin Macias,* Austin, Texas; Senior, Accounting and Finance, New Freshmen


Dana Siverly, Normal, Illinois; Junior, Information Systems, Data Analytics, New Freshmen


Emma Tod, Dripping Springs, Texas; Junior, Supply Chain Management, Enterprise Resource Management, New Freshmen


Kirsten James,* Rogers, Arkansas; Senior, Information Systems and Marketing, New Freshmen


Lexie Rook, Collierville, Tennessee; Senior, Finance, Management, New Freshmen


Madi Pickin, Austin, Texas; Sophomore, Marketing, New Freshmen (starting spring 2021)


Meagan Turner, St. Louis, Missouri; Junior, Marketing, Finance, New Freshmen


Morgan Wojciechowski, Republic, Missouri; Junior, Marketing, Supply Chain Management, New Freshmen


Quincee Scates, Springdale, Arkansas; Junior, Marketing, Business Analytics, New Freshmen


Raquel Sorensen, Round Rock, Texas; Senior, Marketing, Social Media Manager


Talia West, Fayetteville, Arkansas; Junior, Marketing, Event Management, Social Media Manager


Taylor Caudle, Prairie Grove, Arkansas; Junior, International Business, Spanish, New Freshmen


Torey Morris,* Mansfield, Texas; Senior, B.S.I.B. in Supply Chain Management, Business Analytics and Spanish, Lead Ambassador