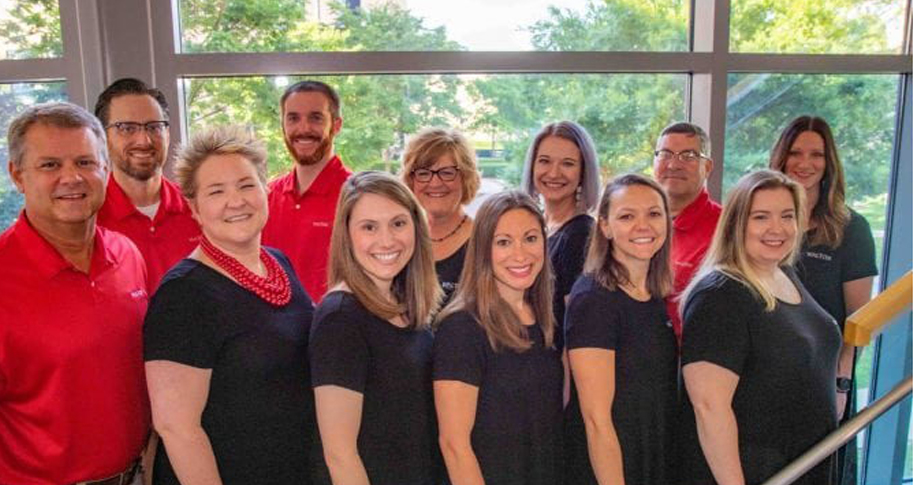 At the beginning of every semester, students have questions. Walton College's advising team is ready to respond.
"We are here to serve our students," said Jeff Hood, assistant dean, Undergraduate Programs. "We've conducted more than 200 advising sessions in the past few days. We are doing virtual walk-in advising."
With Covid-19, advisers are working with students online.
"Students can visit walton.uark.edu/advising for steps on how to get in touch with advisers," said Jamie Kern, associate director for Undergraduate Programs.
Kern encourages students to visit walton.uark.edu/advising to review instructions and read frequently asked questions. Students may sign up for advising sessions through UA Success.
Virtual "walk-in" or unscheduled advising is available through Friday, Aug. 28. Beginning Monday, Aug. 31, students will need to schedule a 30-minute virtual appointment with an adviser.
Walton College's Undergraduate Programs office has been busy coordinating classes and classrooms. While many classes are being delivered remotely, some freshmen and sophomore classes have been prioritized for face-to-face interaction, especially Freshmen Business Connections, Accounting 2013, WCOB 1033, WCOB 1111 and Economics 2023. This helps to engage students and familiarize them with the campus, their instructors and classmates.
Students who have specific questions regarding a class should reach out to their instructor. To request a schedule change, students should contact Undergraduate Programs.