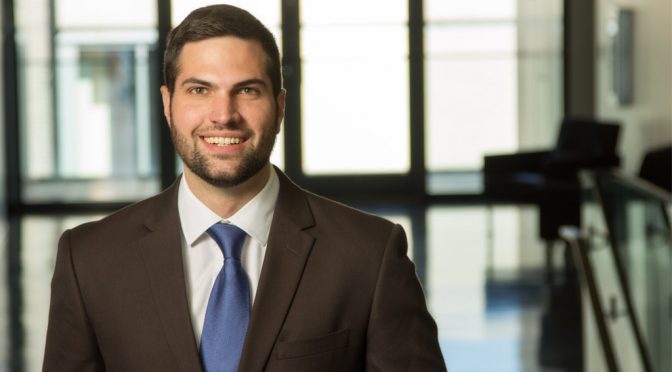 Andrew chose the Walton Executive MBA program (EMBA) because it allowed him to further his education while continuing to work full-time.
I chose the EMBA program for the structure to compliment my work-life balance. I loved my time as a full-time undergrad more than anything, but now that I am a productive adult (with adult bills), I could never see myself dropping my employment and living off student loans again. The Walton EMBA is beautifully structured and the week-to-week online layout lets me pace the workload around my schedule.
The Walton EMBA program is a part-time program that meets in-person one Saturday a month. This face-to-face classroom setting is combined with online coursework to allow the flexibility required by students' work responsibilities.
Andrew appreciates the opportunity to network with other students in the program. He also sees a clear link between what he's learning in the program and the skills needed for his current job and future goals.
I am figuring out new perspectives of looking at the same circumstances that are broadening my abilities to tackle everyday business problems.