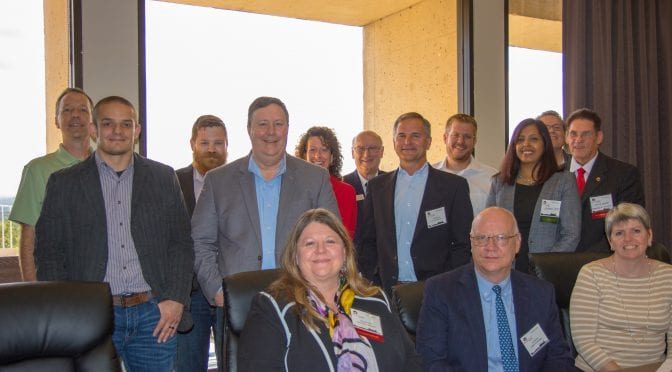 The Blockchain Center of Excellence has officially welcomed the first five companies to join its executive advisory board.
The companies – ArcBest Technologies, IBM, J.B. Hunt Transport Services Inc., Tyson Foods and Walmart – were given their official welcome Sept. 28 after working with officials at the Sam M. Walton College of business over several months to chart the founding and future of the center.
"This was a moment of celebration and gratitude," said Mary Lacity, center director and Walton Professor of Information Systems. "The individuals from these five companies have been working with the Department of Information Systems for more than a year to help guide the center's mission and values."
The five companies and key individuals involved with founding the center are:
ArcBest Technologies


Dave Cogswell, vice president and CTO


Leo Sharum, vice president and CIO


IBM


Misty Decker, program manager, zSystems Academic Initiative


Mariels Winhoffer, vice president and global managing director, and IBM Senior State Executive for Arkansas


J.B. Hunt Transport Services Inc.


Gary Dowdy, head of innovation and disruptive technologies


Daniel Trimble, senior expert software engineer


Jay Davidson, recently retired vice president of technology


Tyson Foods


Lee Slezak, vice president of IT architecture


Chad Wahlquist, director of emerging technology


Walmart


Archana Mehta Sristy, director, engineering, Global Business Services


Karl Bedwell,senior director II, global business services and technology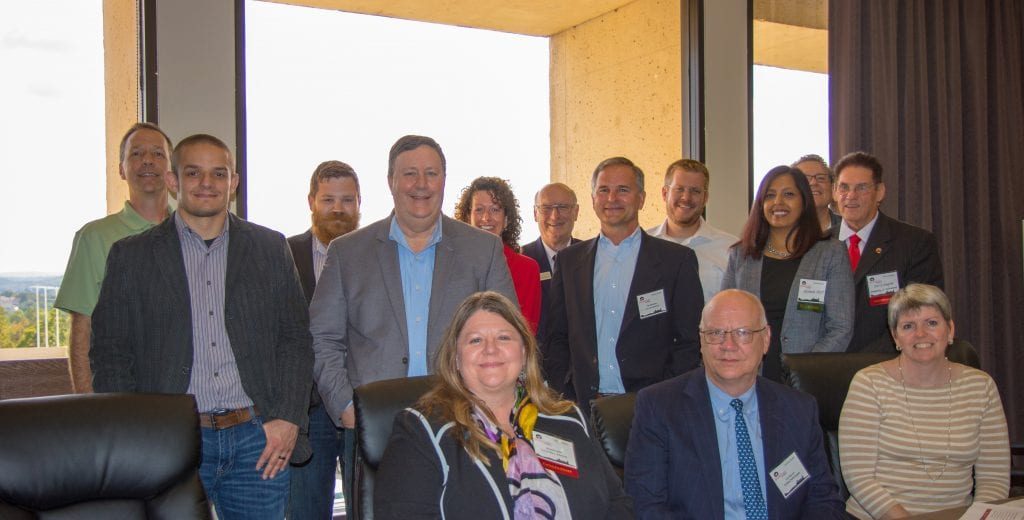 The five founding companies also helped identify the next five organizations to invite to join the board. "They chose members that would complement, diversify and deepen the business and blockchain expertise," Lacity said. "We'll announce the next five new board members next quarter."
Blockchain applications use a crowd of independent computers to secure a permanent record of transactions. This method allows participants to verify and audit transactions inexpensively, eliminating the need for an intermediary. This new way to design applications is still immature yet evolving quickly. The center will encourage research on blockchain's impact and implementation to help it become a mainstream tool for business.
The University of Arkansas Board of Trustees and the Arkansas Department of Higher Education officially approved the center in May.