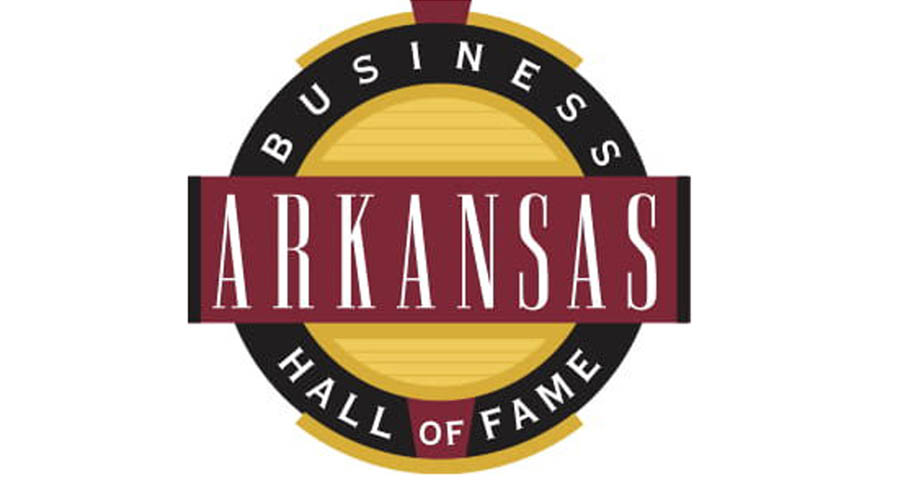 The board of the Arkansas Business Hall of Fame has decided to pause the selection of a new class of inductees for 2021 due to the continuing uncertainty created by the COVID-19 pandemic.
Jason LaFrance, Walton College alumnus and principal of Dale Capital Partners, chaired the board of 12 business and community leaders who met in September via Zoom to discuss the choosing of a 2021 class.
"We know how much gathering family, friends, colleagues and others to share in the honor of being inducted into the Arkansas Business Hall of Fame means to the inductees and their families," LaFrance said. "We did not want to choose a class that wouldn't be able to celebrate their big night in Little Rock, so we have decided to pause selection of new inductees for a year."
LaFrance's father, Stephen L. LaFrance Sr., founder of USA Drug, was inducted into the hall of fame in 2015.
The 2021 gala event had been scheduled for Feb. 5 at the Statehouse Convention Center in Little Rock. There are at present 90 members of the hall of fame, which is permanently housed in the atrium of the Donald W. Reynolds Center for Enterprise Development on the University of Arkansas campus in Fayetteville.
Criteria for hall of fame selection include: the significance of the impact made as a business leader, the concern demonstrated for improving the community and the display of ethics in all business dealings. In addition, living inductees must be over the age of 60.
Nominations for the hall of fame are usually considered active for five years. Existing active nominations will have one year of eligibility added, and nominations received this year will be considered "new" next year. Anyone is welcome to nominate individuals who meet the selection criteria.
Reynie Rutledge, the chairman and chief executive officer of First Security Bancorp who represents recent inductees on the board, agreed that making sure that new inductees were properly celebrated was a priority.
"It was a special night for me and I want every inductee into the Arkansas Business Hall of Fame to have the same opportunity to celebrate," Rutledge said. "We owe it to each new hall of fame member to properly celebrate them and their business and community accomplishments."
Rutledge was inducted into the hall of fame in 2020 along with Gerald Alley, president and chief executive officer, Con-Real, LP; Olivia Farrell, retired chief executive officer, Arkansas Business Publishing Group; and Charles Nabholz, chairman emeritus, Nabholz Corporation.
Visit the Arkansas Business Hall of Fame website to see all of the previous inductees and view videos of their lives and achievements.