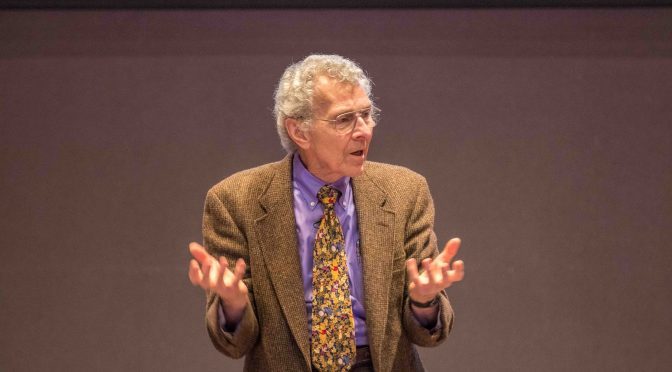 Bob Chitester, founder and chairman of the board of the Free To Choose Network, is returning to the University of Arkansas to speak about economics and the economic way of thinking.
Chitester will speak to students, faculty and staff of the Sam M. Walton College of Business at 2 p.m. on Tuesday, Jan. 30, in Room 203 of Willard J. Walker Hall. His talk is free and open to the public.
Economics – and an economic way of thinking – is a major aspect of human nature if rightly understood, Chitester said. His talk also will touch on what he calls "Hogwarts Libertarians" and the concepts of individual will and group authority.
Chitester last spoke at the U of A on a campus visit in 2016. He is best known for creating Milton Friedman's landmark 1980 public television series "Free To Choose." A best-selling book by the same title resulted from the series. Free To Choose Network includes a production arm, Free To Choose Media; an educational initiative, izzit.org; and a publishing arm, Free To Choose Press.
He continues to be creatively involved in Free To Choose Media and izzit.org. He also overseesThe Milton and Rose Friedman Center for Advancing Human Well Being through Free Market Capitalism recently established at Capitaf, the former Vermont summer home of the Friedmans. Ten University of Arkansas students attended a three-day colloquium there in August 2017. The Free To Choose Network website says that Chitester "has aimed to expose a world hindered by big government to Friedman's concepts of limited government, individualism and the U.S. Constitution."