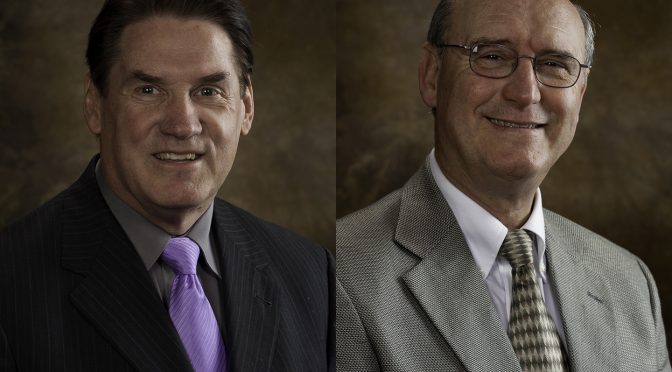 Paul Cronan, professor in the Department of Information Systems at the Sam M. Walton College of Business, and David Douglas, emeritus professor, along with Arne Strauss of the Warwick Business School presented "Developing Business Analytics Courses or Curriculum" to the AACSB Data Analytics Summit in Tempe, Arizona.
At the March 19 meeting, the three shared challenges and issues that are involved in starting and improving business analytics programs based on curriculum development experiences at the University of Arkansas and other degree programs. The presentation also included diverse curricula designs of a variety of programs that have evolved.
Cronan and Douglas are leaders in an AACSB Data Analytics Advisory Group with the goal of accelerating the creation, implementation and improvement of business analytics programs world-wide. They have participated in three AACSB Data Analytics workshops in the United States as well as international workshops in Amsterdam and Singapore. They provided the initial concept of holding the summit to include business colleges and industry representatives.