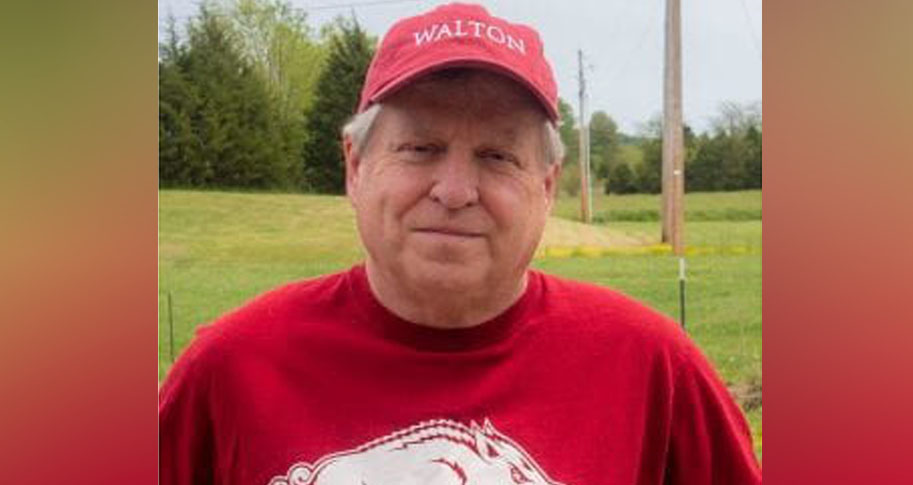 Speer's last official work day is May 31.
"David has been a huge asset to Walton College over the last 10 years," said Matthew Waller, dean of the Walton College. "When he came to Walton College, he brought a tremendous amount of experience as a leader, writer, editor and photographer. Those skills are evident in our events, website, social media, press releases and more. While we soon won't see him every day on campus, his work still proudly stands. He will be missed."
Speer earned a bachelor of art's degree with a dual major in English and journalism from the U of A in 1975 and was a master's student and graduate assistant in the U of A English department in 1976-78.
"I couldn't imagine a better ending for my working career than doing it at the University of Arkansas," Speer said. "The university has been so important to me personally since I first came for freshman orientation in 1971, and it has been an honor to come back and contribute to this great institution over the past 10 years."
In addition to serving in several different positions, including managing editor, at the Northwest Arkansas Times, Speer worked for other publications in Northwest Arkansas and with the Associated Press as news writer in Jackson, Mississippi, and Little Rock before being promoted to correspondent in Iowa City, Iowa, in 1986 and then to Iowa news editor in Des Moines in 1988.
After his AP career, Speer became an editor at Meredith Corp. in Des Moines, working on Better Homes & Gardens Special Interest Publications home, garden and lifestyle magazines, winding up as an e-commerce manager of the BH&G garden club and a branded online garden store.
"I have had a variety of experiences in journalism, publishing and, now, communications and marketing, and all have enriched my life in some way," he said. "Lots of great memories, from directing the AP coverage of the first-in-the-nation Iowa presidential caucuses a couple of times to spending a week in Ireland photographing and doing interviews about Irish gardens and gardening – including photographing the 7th Earl of Rosse in his garden at Birr Castle.
"But my wife Jody and I (we met as U of A students) always knew we would 'come home' to Fayetteville and Northwest Arkansas someday. And the university and the Walton College gave us that chance to do it even earlier than we anticipated."
Ten years at the Walton College have seen Speer work for and with three different deans – Waller, Eli Jones and Dan Worrell – and two different directors of development – Katy Nelson and John Erck – through the establishment of the Department of Supply Chain Management and the Department of Strategy, Entrepreneurship & Venture Innovation, the McMillion Innovation Studio, the Brewer Family Entrepreneurship Hub and many other events and innovations.
"One of the most interesting parts for me, though, was getting to work with students, even though I never taught a single class," Speer said. "Meeting them and their families, sometimes at freshman orientation, and watching their progress as they worked toward degrees and careers."
"I got to attend every session of Dean Waller's first Honors College class on Arkansas Business," he said. "I sat in, listened and took pictures as the biggest names in Arkansas business interacted with students, taking tough questions and staying after class to visit one-on-one."
An unexpected highlight came at the 2018 Walton College commencement ceremony, where then-Sam's Club CEO John Furner was the honored speaker. Near the end of his remarks, Furner put on a baseball cap with the college's "Be EPIC" branding on the front and told the graduates that their assignment was to go out and be epic in their lives and careers.
"Be EPIC" is the college's theme that the marketing and communications team came up with in collaboration with Waller and a number of the college's supporters. It encompasses the college values of excellence, professionalism, innovation and collegiality developed in the 1990s and still part of the college's personality today.
"Mr. Furner donning that Be EPIC ballcap kind of 'capped' my career at the Walton College," Speer said. "To have one of your outstanding alumni acknowledge and appreciate in such a public way something that your team had conceived, executed and nurtured was mind blowing."