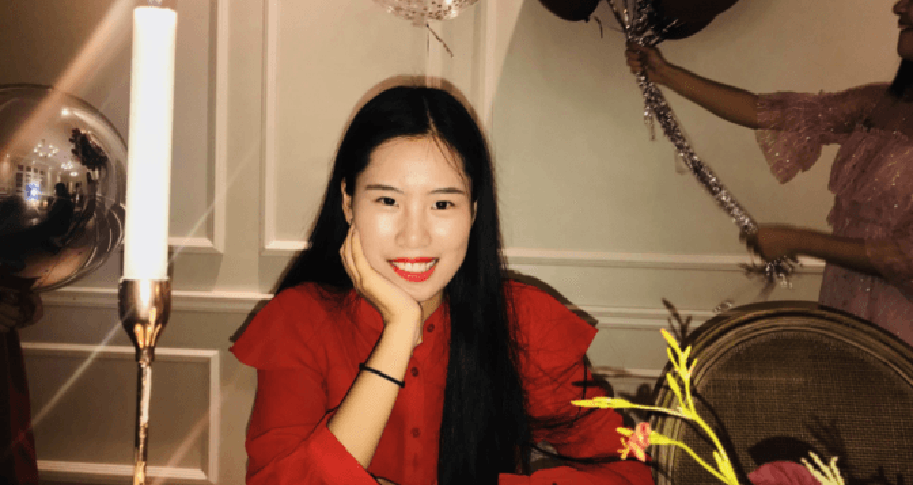 In her free time, Zhang enjoys spending time outdoors, exploring with her friends and being with her family. Her mother and father both live in China, which influenced her returning home after her studies concluded at the University of Arkansas.
During her time in the Walton College, Zhang held a spot on the Chancellor and Dean's List. In just one academic year, she and her classmates from Soochow accumulated 47 credits. Zhang was among the highest performing students in her class, obtaining a 4.0 grade point average throughout her experiences abroad.
What Zhang has learned from her academic courses has proven invaluable during her internships, with Walmart China being her first in 2016. As a project intern in the Supply Chain Department, Zhang was responsible for the system upgrade of the Team Productivity Report for the Fresh Distribution Centre. Her responsibilities entailed eliminating inefficient jobs, redefining new roles and presupposing the criteria for working hours and work efficiency assessments.
Presently, Zhang resides as a digital marketing intern for Wyeth Nutrition based in Shanghai, where she directly communicates with multiple departments to support campaigns' follow up and convenient operation.
Time management in her administrative work is a direct reflection of one of the many skills she acquired during her time at the Walton College. Continuously engaging in administrative work, Zhang still finds time to pursue her research interests, involving marketing strategies and analysis rooted in Chinese tradition and media.
"Enjoy your time in academia, even the quizzes and tests," said Zhang. "I've learned that problems are not limited to answer selections; issues outside of school are much harder to solve and not always as clear-cut."
We are proud to have Lingyun Zhang as one of our EPIC Spotlights as she continues to make global progress and encourages other women to do the same!
— Blair Carver, SCMRC Communication Coordinator