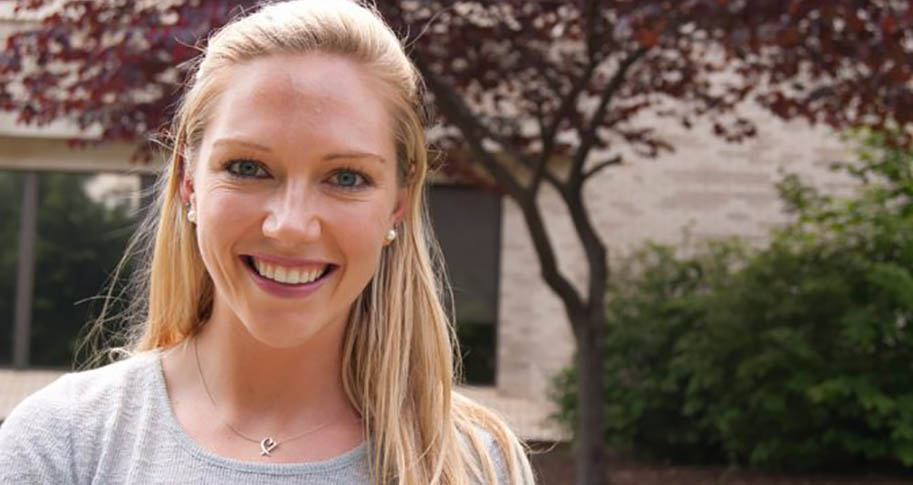 To her surprise, the recruiter responded immediately and scheduled interviews. To prepare herself, Gardner searched online for people who worked at Google and discovered Nicole Pruner, a Walton graduate who was stationed at the company's San Francisco office. The two visited on the phone at length, which prepared Gardner for her in-person interview at Google's Austin, Texas, branch. The interviews went well, and the recruiter told Gardner to expect a job offer soon.
Then, a day after the 2016 presidential election, her recruiter told her that the company was suspending all job offers. The following week, she learned that Google wasn't hiring.
"I was just crushed," Gardner says.
Thanksgiving came and went, and Gardner couldn't let it go. She wanted to work at Google.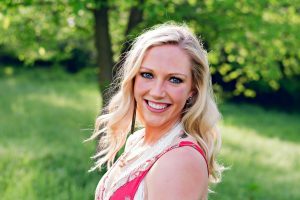 She sent an email to the recruiter to see if there were any changes to the hiring situation. The recruiter encouraged her to apply for an alternative position at Google – located in Ann Arbor, Michigan.
Gardner underwent a new round of interviews and was pleasantly surprised to discover the Michigan job was closer to what she wanted in a career. Shortly before Christmas 2016, while she was at the airport, her phone rang. Google offered her job as an account strategist for Google AdWords. "It was the best day of my life," she says.
Even if it meant waiting. She begins the job in January 2018.
But it's worth it, she says.
Gardner, who grew up in Dallas, chose to attend the University of Arkansas to take advantage of the Walton College while enjoying the beauty of the Ozarks. It was an easy sell for the Texas girl and, before she knew it, there she was in her Freshmen Business Connections class, taught by Marketing Professor Dub Ashton, who convinced her that marketing would be a good fit – a suggestion that mirrored her father's hopes for her.
As a college student, Gardner engaged in activities that would help her prepare as a future account strategist. She was a University of Arkansas Student Ambassador who spoke to high school students and encouraged them to consider attending school here. "It was a really great way to connect with people," she says.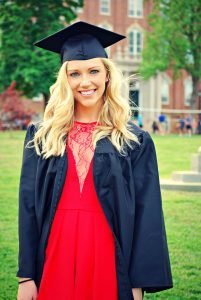 Gardner was also a member of Leadership Walton and Students Acquiring Knowledge through Enterprise (SAKE). She was one of four U of A students selected to participate in a student competition in Jacksonville, Florida, sponsored by the Intermodal Association of North America during the 2016 spring semester.
Then, while interning at Amazon, she oversaw 80 associates of all ages who worked in a warehouse and made sure that products flowed through consistently. When she was given the assignment to improve productivity among workers by 6 percent, she observed that associates were constantly putting down their scanners when doing other tasks, which was often cumbersome and distracting. Her idea? She provided tool belts, with pockets to place scanners, for the employees to wear.
Soon, she'll be on her next adventure – one that will include a cooler climate, challenges and rewards.
Gardner advises all Walton students to take advantage of all that the college offers. "I think the Walton College does so many things for their students," she says.