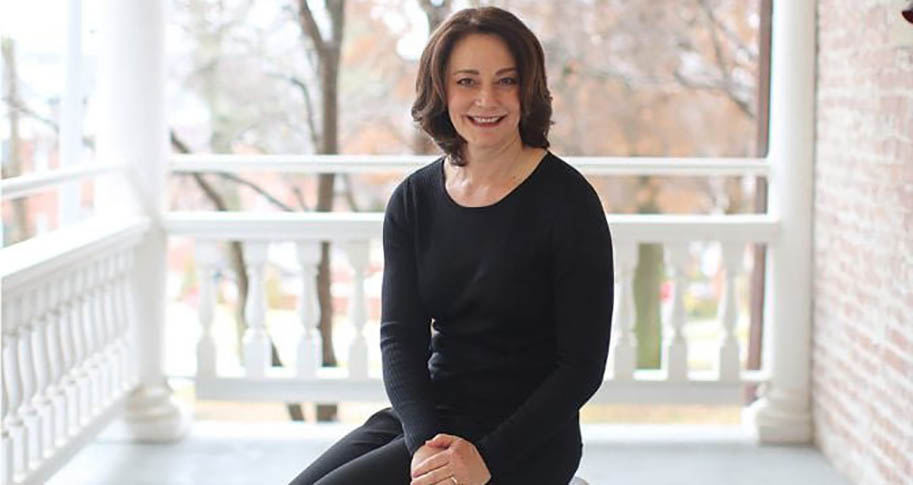 Cindy Moehring has held many jobs. Regardless of where she worked, she made the same observation.
"It really seemed to me that there were too many business leaders entering the business world without the awareness of basic business ethics issues," Moehring says.
Potential conflicts of interest. Fraud. Improper deceit. Discrimination. Harassment. The list goes on, and the issues are not always black and white.
Moehring spent most of her career working as an attorney and an ethics and compliance officer for Walmart by helping the Bentonville-based retailer implement its code of ethics, both globally and nationally. She also helped create and maintain an environment where people could safely express their concerns about any potential ethics violations without fear of retaliation.
After 20 years with Walmart, Moehring brings her knowledge and experience to the Walton College as the founder and executive chair of the Business Integrity Leadership Initiative, a role she began in January. "The whole objective here for students is for them to see that business ethics isn't a class but a competency they should build, regardless of their business major," Moehring says.
Under her direction, Walton is integrating its curricula with opportunities for experiential group learning, student case competitions and discussions of ethics through current events. Walton College will introduce ethics in its Freshman Business Connections classes in the fall, Moehring says, so that all business students can benefit from learning about business ethics. She is also working with students who will participate in the International Business Ethics Case Competition, which takes place this spring and, through Moehring, Walton College now sponsors.
An academic advisory board with members from each department at Walton has been created, and Moehring has been meeting with faculty, staff and students. Walton is also sponsoring a business ethics research symposium this year for leading academics doing research in behavioral ethics.
As a part of the overall initiative, the college is increasing its influence in business ethics through thought leadership. Thought leadership videos, podcasts and blogs about business ethics are being created and will be broadly available for all stakeholders of Walton College. Influential external partnerships are also being created, such as Partners in Business Ethics, which brings together deans and both center and program leaders from the world's leading business schools with corporate leaders to promote integrity in business, the Association for Practical and Professional Ethics (APPE), an organization that aims to advance scholarship, education and practice in practical and professional ethics, and the Ethics and Compliance Initiative (ECI), a best practice community of organizations that are committed to creating and sustaining high quality ethics and compliance programs with a history dating back to 1922.
Enhancing the overall culture of integrity within Walton College among students, faculty and staff is part of the initiative. Moehring says this would include things like implementing an honor code where students, staff and faculty hold each other accountable as part of Walton's EPIC (Excellence, Professionalism, Innovation and Collegiality) values and by conducting integrity surveys.
Moehring grew up 90 miles north of Fayetteville in Carthage, Missouri, and entertained the idea of going into journalism as her family owned the local TV cable companies and radio stations in southwest Missouri. Yet, she says as she got older, she gravitated toward political science and law.
She graduated with a degree in political science from the University of Missouri in Columbia followed by a law degree at Georgetown University Law Center in Washington D.C. After serving as a law clerk for U.S. District Court Judge T.S. Ellis III, she worked as a corporate lawyer at a law firm in Phoenix, Arizona. She later served as vice president and counsel to First Interstate Bank (now Wells Fargo) and then senior corporate counsel to the software company, Viasoft.
In 1999, she and her husband moved to Bentonville, where she worked as senior corporate counsel for Walmart's technology division while he worked in marketing. She then became associate general counsel, which included serving as secretary to Walmart's audit committee, where she oversaw securities regulations issues, public company disclosure requirements, subsidiary maintenance and the implementation of Sarbanes-Oxley, a federal law that established sweeping auditing and financial regulations for public companies.
From there, Moehring worked as senior director of corporate giving for the Walmart Foundation and then transitioned into Walmart's ethics program, carrying different roles from senior director of Walmart's U.S. ethics office to chief ethics officer and global chief ethics officer. She traveled to many countries on behalf of Walmart, including Mexico, Brazil, Chile, Argentina, Africa, India, China and Japan, and helped Walmart develop a company-wide global ethics program, including a code of conduct to make sure the company's integrity was consistent while adapting to different cultures.
In the United States, she helped create and integrate a compliance program, in addition to the ethics program, which involved all aspects of compliance for Walmart stores, Sam's Clubs and distribution centers. This included everything from food safety to environmental compliance, product safety and financial services. Before retiring from Walmart, Moehring was chief ethics and compliance officer for the company's U.S. operations.
Moehring says her new role at Walton is a dream come true.
"Integrity was so important to Sam Walton," she says about Walmart's founder. "I was honored to lead the global ethics office and the U.S. ethics and compliance program at the company he founded. And it's an even greater honor to now carry that work forward through Walton College, the business school that carries his name. I am very happy to be here!"
She's not the only one.
"Everyone has been very welcoming and willing to help with the initiative in any way they can," she says.