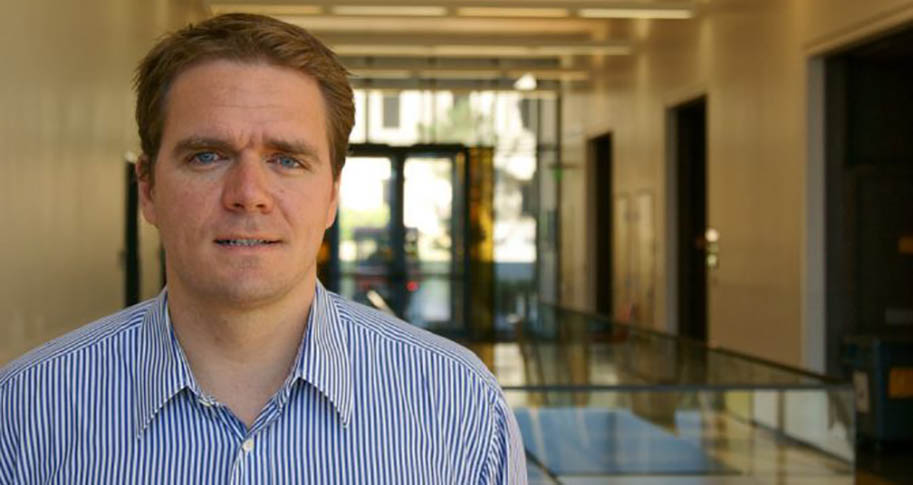 Before joining the Walton College, Hoehle was a lecturer at Australian National University in Canberra, Australian Capital Territory. But even from thousands of miles away across the Pacific Ocean, Walton College's reputation for its top-notch faculty and research was known, Hoehle says, especially through several visits by Dr. Viswanath Venkatesh, distinguished professor for Walton College's Department of Information Systems – and one of the best published and most cited scholars in the field.
Hoehle also knew Dr. Tracy Sykes, who earned her doctorate at Walton College, and was a senior lecturer at Australian National University before returning to the University of Arkansas as an information systems assistant professor.
Venkatesh and Sykes proved to be effective ambassadors for the University of Arkansas. "I knew of the high quality of research here," Hoehle said.
Hoehle and his family made the move from across the globe to Fayetteville where he assumed his job as a Walton College information systems assistant professor early this year. He says he finds the "different layers" of experience among the faculty to be an asset to his teaching and research."I enjoy learning from senior people, and you get a lot of it here," he said.
Hoehle, who studied mobile banking applications in the past, is currently involved in a research collaboration across Walton College's departments. In this project, several researchers from the Walton College study how people use their smartphones when seeking product information in retail stores. "At the Walton College, you go beyond the boundaries of your own discipline," Hoehle said. He said he's also exploring ways to use mobile technology in the health care industry, and he likes to share his theories and findings with his students.
Originally from Frankfurt, Germany, Hoehle says his wife, Claudia, and young daughter, Matilda, are adjusting to life in the United States. He says they have discovered that Northwest Arkansas is a good place to raise a family. The trees and landscapes are very similar to his home country, and even if people back in Germany aren't familiar with Arkansas, they're aware of Walmart, which has headquarters in nearby Bentonville. "People know the brand," he said.
But the familiarity and friendliness aren't just confined to Hoehle's neighborhood. He said he has also found it at Walton College. "I really like an environment where it feels like it's almost like home," he said.