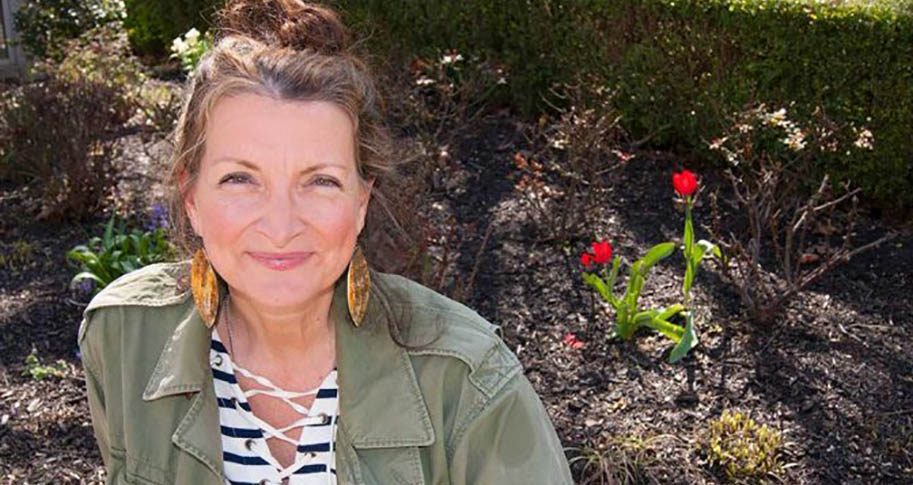 Heather Nelson is drawn to stories. Everybody has one. Even her customers.
Talking to Nelson, conversations may drift back and forth to her business, Seal Energy Solutions, and those of her customers who have benefited from the North Little Rock company's solar panels and energy-efficiency services.
As SEAL's co-founder, president and chief operating officer, Nelson is especially excited about the stories told by farmers who have used the panels to help defray the cost of electricity to power their grain bins, well pumps and other structures. "It's a game changer for them," she says.
One shining example is the Arkansas town of DeWitt, about 80 miles southeast of Little Rock, where both farms and downtown businesses, including a coffee shop, power their operations with solar panels from SEAL. DeWitt serves as a model on what a town or community can do, especially in areas that struggle economically, she says.
Nelson, who graduated in 1994 with a marketing management degree and a minor in entrepreneurial management from the Walton College, says she was a "guinea pig" in Walton's early development of an entrepreneurship program, which now includes the McMillon Innovation Studio on campus and Brewer Family Entrepreneurship Hub in downtown Fayetteville.
In fact, Nelson never strays too far from Walton and the University of Arkansas, where she serves on the alumni association's scholarship review team and shares her professional experiences to classes at Walton. She is past president of the Walton College Alumni Society and the National Board of Directors of the Arkansas Alumni Association.
Nelson grew up in north Arkansas in a family that she says had a "sustainability mindset." They got their wood off the land and ate food from livestock and their garden – at times, treating their personal welfare as a business. Though she may not have known it then, it set the stage for her career. "I just knew I was going to run someone else's company or my own," Nelson says.
After graduating from Walton, Nelson held various bank jobs, from running bank branches to private lending, eventually managing large corporate portfolios for U.S. Bank. During this time, she earned an M.B.A. from the University of Arkansas at Little Rock and considered working toward a Ph.D. when she was asked by her-now business partner Josh Davenport to help launch Seal Energy Solutions. Through the Clinton Foundation's climate initiative program, she and Davenport developed the fledgling business. When they noticed there were few resources in the region for people needing energy audits conducted on their buildings, Nelson and Davenport began a training program and even acquired an energy assessment company in the process.
In 2013, Nelson traveled to Haiti and came across a company installing solar panels on buildings in a country that was devastated by a massive earthquake only three years earlier. Fascinated, Nelson began quizzing everyone on the project. By the end of 2015, SEAL began designing and installing their own solar projects on homes, and before they knew it, they had expanded into agriculture and commercial solar projects.
When installing solar panels, Nelson says SEAL takes a "holistic" approach by looking at a home or building's design, addressing any energy loss and the best way for solar energy to prevent it. SEAL also offers heating and air conditioning and energy retrofitting. "We're kind of a one-stop shop – custom design build to your space," Nelson says.
Savings on monthly electric bills can be significant, she says. An energy assessment with retrofitting can trim off 30 percent while solar panels, depending how much space is available on the roof or ground, may bring even more dramatic results.
SEAL was a finalist in Arkansas Business magazine's 30th Annual Arkansas Business of the Year Awards for businesses in the "31 to 55 employees" category. The company, which has offices in both North Little Rock and Ridgeland, Mississippi, has a staff of 33.
While solar energy can decrease the carbon footprint, and possibly enable those to live off the grid, should they so choose, Nelson says she prefers to emphasize the cost savings it brings.
This all makes for happy customers, and Nelson loves hearing their stories. She also wants to share them and is exploring blogging and podcasting. She's on a personal journey on telling her own story as well.
"This is a real challenging part of my life," she says. "I'm going to think differently about work as a recovering workaholic."