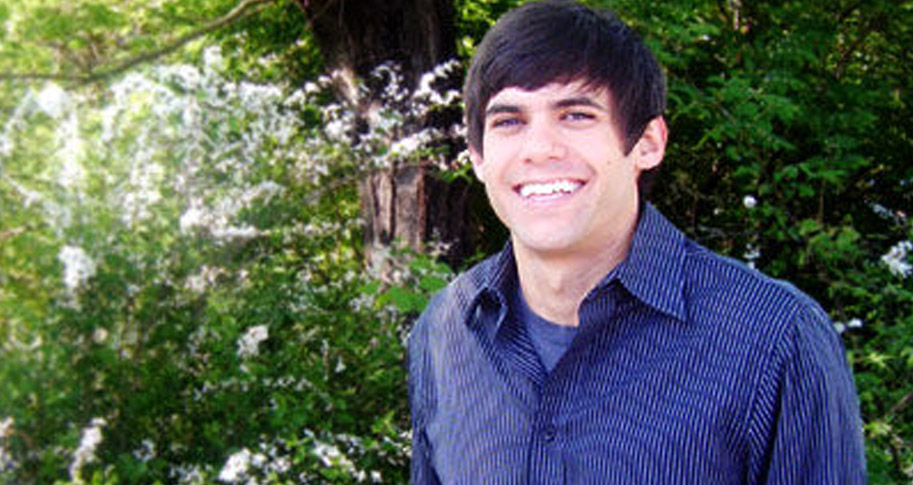 Recent Sam M. Walton College of Business graduate Isaac West has three passions: business, faith, and social work. He spent his college years trying to combine these passions and will continue to do so as he enters the workforce.
West said he almost didn't make it to college. "I never thought I would go to school at all. I grew up really poor and neither of my parents had gone to school. I didn't think I was smart enough to go to college. I got into bad stuff—doing drugs and the whole party scene—during high school. Towards the end of my junior year, I thought, 'This is dumb. I'm going to work hard and maybe go to college.'" So, he applied to the University of Arkansas. At first, his application was rejected, but West didn't let that stop him. He took matters into his own hands. "I came up and talked to some people. I begged them to give me a chance. They said okay and told me not to screw up. So, I started school."
West said he first majored in accounting, but he quickly realized he was meant for something else. His enthusiasm for giving back inspired him to study organizational management instead. "I saw and read about all these different organization really working hard trying to impact people's lives, around the world. I saw this common pattern of people having these big hearts, wanting to change people's lives, but they lack the business sense to run the business side of their operations efficiently. So I thought, maybe I could learn some business and help them out," he said. "I saw that everything rises and falls on leadership. I chose organizational leadership because I wanted to understand how organizations run and how to manage and effectively lead people to help them reach their organization's goals." He chose to minor in economics because he found the subject "a lot of fun." He said learning how economies work and develop really interested him. "A dream of mine is to go someplace and figure out a way to help the entire economy, to help these people get better educated and build up the economy," West said.
In summer 2008, West participated in the university's community development project in Belize, where a group of students aimed to help one town "in any way we possibly could." West said he wanted to make an impact in the area, but he left frustrated. "There were all these professors who wanted to be completely committed didn't have the funding to do so. There were professors in charge, but no one was actually leading the project. There were all these brains—all these incredibly smart professors and students—running around like chickens with their heads cut off, trying to do stuff and not accomplishing really anything. The big gap in that was leadership. When I came back, I thought someone definitely needs to study this. I saw this gap in lots of organizations that I'd been reading about. This goes back to how I chose my major," he said.
To help out at home, West mentored elementary-age students at Life Source International, a Fayetteville-based non-profit organization that works with at-risk families. He said he could really see the effect that organizations like Life Source have on those they try to help. He mentored a child who, when West met him, was failing the third grade. In a year's time, the child was on the honor roll. He said his experience at Life Source taught him about another side of business. "There's a side of nonprofits that you don't really learn about in business school," he said. "It was interesting to learn how you bring families in, or market to a family to bring them in, to try to help them."
West said his three passions—business, Christianity, and social work—will play a major part of his future plans. "My parents worked very, very hard to give me and my brothers a better life than what they had. I want to do the same thing," he said. "I want to create a family of my own, but I also want to fight for families around the world. I figure the best way I can do that is not to go start something and do my own thing, but rather stand behind organizations that are fighting for families around the world and trying to help them in any way I possibly can to reach their goals, whether through funding, marketing, organizational development, or just defining their goals." To reach his own goals, West said he plans on working for three to five years, possibly pursuing a graduate degree, and then "jumping in" at a non-profit organization.
So, what do you get when you pull Isaac West off the shelf? West developed a personal brand statement to let people know exactly what he is all about: "To love God; empower, inspire, dream with, and encourage people; and pioneer ahead to reach the dream God has put in my heart.