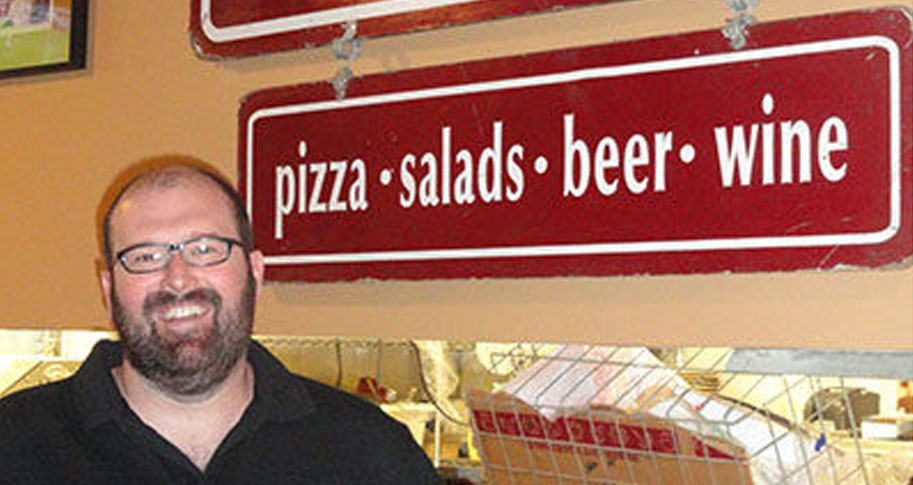 The floodwaters took over much of New Orleans when Hurricane Katrina hit in 2005. This could have spelled the end for Theo's Neighborhood Pizza, which had opened only eight months earlier on the edge of the city's Garden District.
The home of James "Jammer" Orintas sustained serious roof damage that displaced him for a few months. Yet his pizzeria was spared. He consulted with his partners and they agreed: Theo's needed to re-open as soon as possible.
And it did in early October of that year. Theo's provided relief for those with flooded homes and others suffering from power outages. For many, cooking at home wasn't an option, Orintas says.
A citywide curfew limited Theo's operating hours, while Katrina itself limited the availability of menu items. For the following six weeks, diners had a choice of either pepperoni or sausage pizza with Budweiser, Bud Light, Coke or Diet Coke.
The place was packed. "We ran out of food every single day," Orintas says.
Theo's also looked out for the public workers trying to restore the Crescent City.
"The police were working out of a city bus across the street from us," Orintas recalls. "We took pizzas over."
Now, eight years later, Theo's Neighborhood Pizza survived Katrina and has even expanded, with two other locations in the New Orleans area and thousands of "likes" on Facebook.
Orintas – who was given the nickname "Jammer" by his father when he was one of five other students named James in his kindergarten class – didn't immediately go into the restaurant business after earning his bachelor's degree in finance in 1999 at the Sam M. Walton College of Business. Instead, Orintas worked as a budget analyst for the Al Gore-Joe Lieberman presidential campaign in 2000. He then spent four years as a financial analyst for the Tennessee Valley Authority.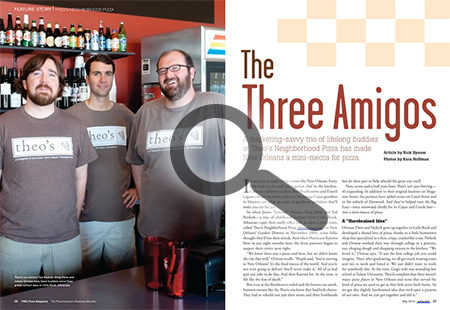 Yet, he kept looking back fondly to his younger days when he worked at U.S. Pizza in his hometown of Little Rock and, later, in Fayetteville as a university student. "I thought it was a great experience," he says. "It was really fun."
The idea of opening a pizzeria was sparked when Orintas' buddy and fellow Arkansas alumnus, Greg Dietz, complained to him there wasn't any good pizza in New Orleans, where he lived. The city known more for its gumbo and jambalaya was in dire need of a quality pizzeria.
Orintas, Dietz and their friend, Ted Neikirk, also a University of Arkansas alumnus, took the plunge. They opened Theo's Neighborhood Pizza, a friendly place with brick walls and concrete floor and exposed ceilings and an extensive pizza menu with items named "Hawaii 5-0" and "Vegan-ator". Sandwiches and salads are also available. "To me, it has the feel of a pizza joint," Orintas says.
He says his management and marketing classes at Walton College have been especially helpful in operating a business. "When you have 85 staff members, the day-to-day management of that alone is difficult," he says.
The business is growing. He and his partners are looking for a fourth pizza location. They have been approached with franchising opportunities, but Orintas says they prefer to wait.
Orintas advises anyone starting a restaurant business to do their homework. That would include negotiating the best, affordable lease as well as structuring management and employees – all while keeping a good, consistent product. "Planning is the key to success," Orintas says.