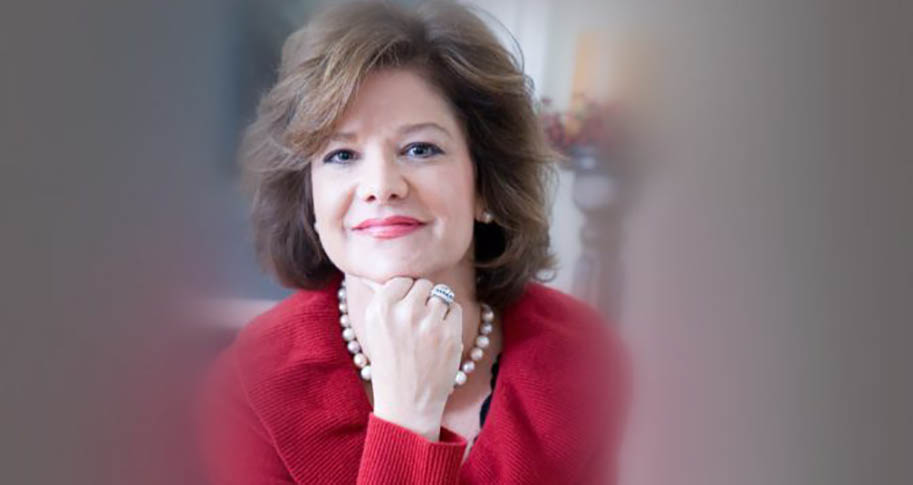 Sometimes it takes years to attain it. But when it does, it can be one of the greatest things life can bring. Kristin Kaufman refers to it as alignment.
"It's when you love what you do and you're good at it, but, most importantly, it's tied to something greater than yourself," she says.
It took many years for Kaufman to attain alignment. Originally from Hot Springs with a marketing degree and minor in quantitative analysis from the Sam M. Walton College of Business, Kaufman wasn't a typical hire when she began working in sales for the Dallas office of Hewlett-Packard Co. Known today for its products such as computers, laptops and printers, the technology industry was still male-dominated when Kaufman began working there in 1983, and she didn't have a computer science degree. Yet the hiring manager saw lots of potential for her in the company's sales division. She spent 18 years there, working her way up to Worldwide Channels General Manager, helping the once $6 billion company become worth more than $150 billion by the time she left.
"I loved what I did," she says. "I was great at it when I was at HP and in my other corporate positions, but over time, it was no longer fulfilling to me. I realized my job was no longer tied to something greater than myself."
In her personal journey, she held other executive positions, but her sense of purpose was still missing. That's when she received a phone call from friend and mentor Dr. Noel Tichy at the NYC Leadership Academy – they wanted her to help with New York City's Children First reform agenda sponsored by Mayor Michael Bloomberg and New York City Department of Education Chancellor Joel Klein. The reform involved creating a system of schools where educators and children have access to effective teaching and learning. She was one of two private sector business executives selected to teach, train and coach about 1,200 principals.
Alignment had occurred.
In finally finding her calling, she founded and named her consulting company Alignment Inc. Since 2007, she has helped individuals, corporations, board of directors and others find alignment with themselves and their organizations. Based in Dallas, she travels the globe, assisting clients ranging from Frito-Lay Inc. to the Boys and Girls Club of America.
During her travels, she has encountered all kinds of people – some who have made lasting impressions. The culmination of these meetings resulted in her 2011 book, Is This Seat Taken? Random Encounters That Change Your Life. Each chapter describes chance meetings with insightfulness that ends with questions readers can ask themselves in their journeys of self-discoveries.
"The message is to be present in the moment," she says. "I believe in life we are here to teach, to learn and to serve one another – with love as the glue that binds us. Yet, we must be present to those incidental encounters, which are not incidental at all, from my perspective."
"The message is to be present in the moment."
Kaufman has written a second book in the Is This Seat Taken? book series: Is This Seat Taken? It's Never Too Late to Find the Right Seat. The book is geared toward people who find themselves in a place they don't quite recognize, and wonder if their lives have "passed them by." This book highlights individuals whose life's contributions occur very late in life. Kaufman's intention is to inspire those who may have not have yet achieved their dreams, and to assure them, "that it is never too late as long as you have breath."
The Is This Seat Taken? book series have received praise from many, including Stephen Covey, author of The 7 Habits of Highly Effective People; Marshall Goldsmith, renowned leadership consultant and best-selling author; and Doug Parker, chief executive officer of American Airlines.
As she looks back at her college career, Kaufman says she was inspired by many, including marketing associate professor Dub Ashton and Franklin Williams, a management professor when she was a Walton College student who also wrote a motivational book, Survivors, Heroes. "They gave me permission and inspired me to be open to diverse opportunities," she says.