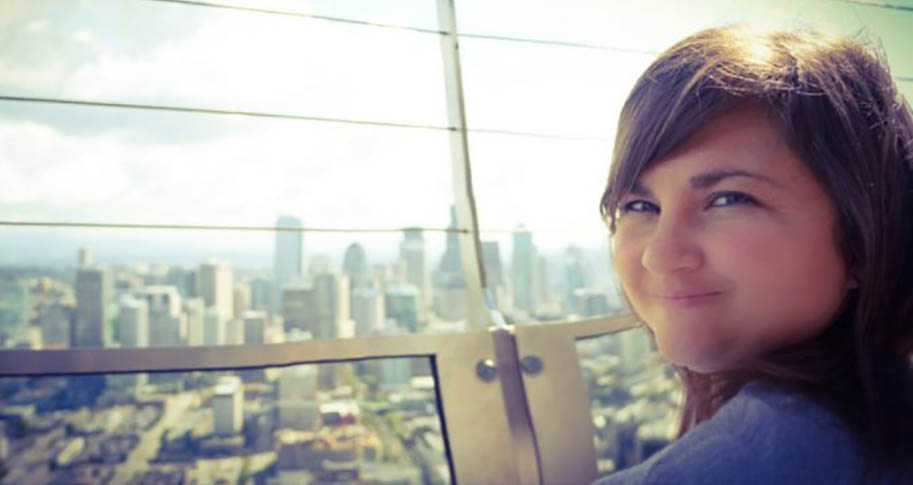 Lindsay Duckworth is always on the move. One moment, she may be at home in Denver, enjoying the Rocky Mountain air. Then she's on a plane to New York, where she meets with business executives – sometimes in Manhattan.
It's a job that Duckworth loves. And, as technology consulting manager for Accenture, it's also hard work. In her position with the global professional services firm, she has implemented acquisition supply chain models with MillerCoors and VF Corporation (producer of many famous clothing brands from North Face to Lee Jeans) and is now working with Ralph Lauren to convert its high-end women's collection to SAP, an acronym for systems, applications and products, which enables a company to gain more visibility while managing its business.
"You're definitely thrown into the lion's den, and the strong survive and the weak go elsewhere is the motto" Duckworth says.
Duckworth was raised in the Dallas area and graduated from Plano East Senior High School. Growing up, she developed an interest in mathematical equations, finance and banking. Her parents proved to be good role models in the business profession – her father specializes in property and casualty and her mother is a financial adviser. At the prompting of her father, she visited the University of Arkansas and, especially, the Sam M. Walton College of Business.
"I was amazed at the innovations that were available to students and diverse majors that were available," Duckworth says. "I immediately applied to the University of Arkansas and never looked back."
She graduated in 2005 and returned to Dallas where she accepted a job as an import/export manager with Commercial Metals Co., a global, low-cost metals recycling, manufacturing, fabricating and trading enterprise. "I could define import and export, but I didn't know how to execute it," Duckworth says.
Yet she was driven. The company hired her, and Duckworth learned supply chain practices and discovered she had a talent for laying out processes. She was promoted to consultant, working alongside senior level employees and implementation partners, who proved to be valuable players in teaching her transportation management and information technology.
Wishing to pursue an IT consulting career, Duckworth became fascinated with Accenture.
"I fell in love with their ideals and how they saw their people," she says. "They don't have tangible products; they have ideas."
Duckworth was a good fit, and Accenture hired her as a technology consulting manager. Her job often took her to Denver, where her love for the Rocky Mountains prompted her to move to the Mile High City.
She is also advancing. At Accenture, she is now one of 50 people chosen from a workforce of more than 300,000 to start the "skeletons" of projects by selling work and delivering presentations among other duties.
"Right now, the past four years, I've been in a delivery role where the work has already been sold," she says. "Now, being on the front end of trying to sell and making sure that we set up projects for success, I'm excited for that."
Her time at Walton provided a foundation for her success. "It was the best decision I made, and I couldn't imagine attending any other school," she says.