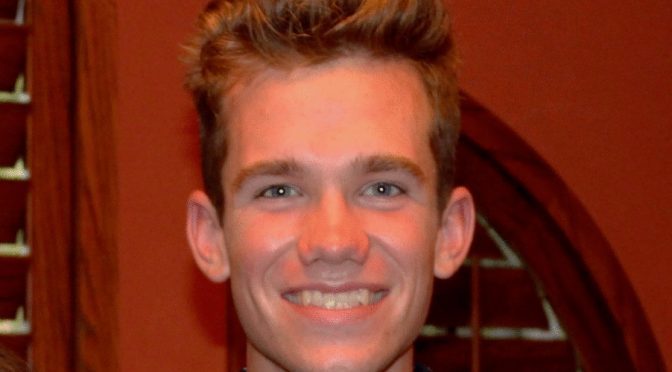 Nicholas "Nick" Foster is an EPIC Supply Chain student at the Sam M. Walton College of Business, University of Arkansas. He is a sophomore from Edmond, Okla., with minors in Enterprise Resource Planning, Data Analytics, Political Science and History. Yes — one major and four minors. He is active on campus too! He is part of Alpha Kappa Psi, a member of Arkansas Supply Chain Association (ASCA), a new member of the Supply Chain Honor Society — Sigma Chi Mu Tau and is in Walton Honors College.
Foster has a passion for learning, and while he credits him mom who always encouraged him to read, he admits he sets high standards for himself to be the best that he can be. For Foster, it isn't just about a love for learning, he enjoys continuously improving his education.
Continuous improvement led him to supply chain, although he admits initially, it was not at the forefront of his mind when coming to the U of A. His initial focus in history and political science changed during his second semester of freshmen year when Stephanie Thomas, a clinical assistant professor in the Department of Supply Chain Management, opened his eyes to the world of supply chain. The process-oriented aspect of logistics, its versatility as an industry to work in and Walton College has "one of the strongest programs that is available" caused him to declare supply chain as his major.
When he isn't busy learning, Foster enjoys being outdoors, spending time with his family and his dog, and if he was not already busy enough with all his academic endeavors, he volunteers with local community groups.
He mentors with the Make a Difference Day – Volunteer Action Center and has been an assistant coach for the Fayetteville Parks and Recreation Department youth soccer league for 8th grade students. He enjoys making connections and helping others, whether it is with middle school students or as a Supplemental Instruction Leader for Walton College students.
And, someday soon, Nick aspires to combine his love of history and learning by traveling to Washington, D.C., where he plans to visit all the major monuments and museums in the area.