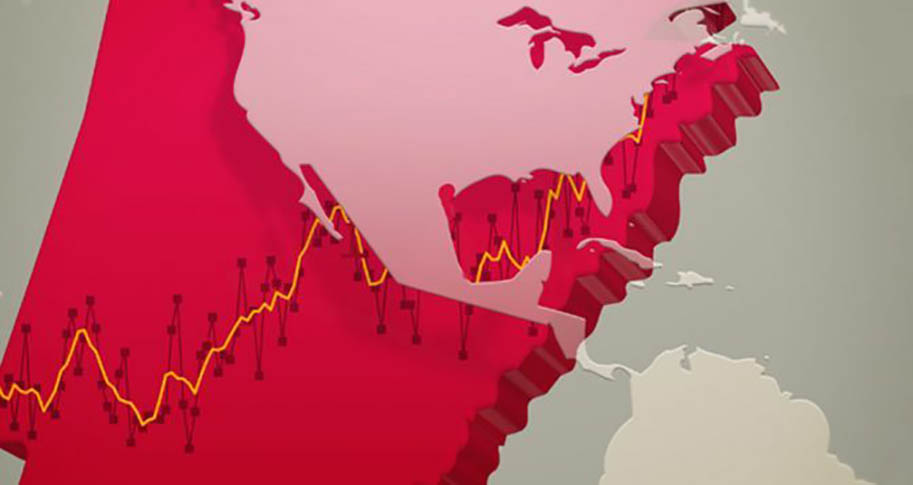 The panelists are:
"For the 21st consecutive year, the Business Forecast luncheon is bringing the best economists to Northwest Arkansas to present their insights about the economy in the coming year," Deck said. "We are excited to bring such highly regarded experts to Northwest Arkansas to provide insights, data and analysis. We know that many of the leaders who attend the Business Forecast luncheon use the presented statistics to make their organizations stronger."
The sponsors to date for the 2015 Business Forecast luncheon include:


Walton Presenting Partner – Walmart/Sam's Club


Walton Academic Partners – Center for Retailing Excellence; Greenwood Gearhart Inc.


Walton Corporate Partners – Frost PLLC; Reece Moore Pendergraft LLP; Smith Hurst PLC


Walton Business Partners – AEP Southwestern Electric Power Co.; Charles Schwab & Co.; city of Fort Smith; city of West Memphis; Friday, Eldredge and Clark; HoganTaylor LLP; J.B. Hunt Transport Services Inc.; McKee Foods; Regions Bank; Wright, Lindsey & Jennings LLP


Walton Media Partners – Arkansas Money & Politics; Talk Business & Politics


"The Business Forecast luncheon is such a valuable networking event for business and community leaders from Northwest Arkansas, the state and the region," Walton College Dean Eli Jones said. "The insights from the forecasters give the attendees the chance to anticipate business conditions over the coming year, which can improve operations and profitability." Jones acknowledged the continued strong support of sponsors for the Business Forecast. "Their generosity enables dozens of students to participate in this event who otherwise would not have the opportunity to attend," he said.
Business Forecast Luncheon Panelists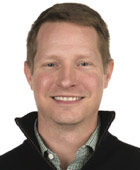 John James is founder of Acumen Brands, an ecommerce company in Fayetteville. He is a family practice physician who, on the last day of his residency, gave up medicine for entrepreneurship and innovation. He paid for medical school with proceeds from his first ecommerce company, a quiz bowl question business he founded in 1995 in his dorm room at the University of Arkansas. James has built and sold multiple businesses centered on search engine marketing, including ventures in keyword arbitrage, multichannel niche retail and hyperlocal online media. He currently is the chief executive officer of Country Outfitter, a southern lifestyle brand with over 10 million social followers and email subscribers. His company has raised over $100 million in venture funding, including an $88 million Series C led by General Atlantic. James holds a bachelor of science degree from the University of Arkansas and an M.D. from the University of Arkansas for Medical Sciences.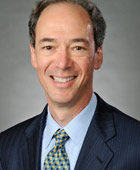 Carl Tannenbaum is the chief economist for Northern Trust. He is a member of the bank's investment policy committee and its asset/liability management committee. He serves as Northern Trust's main spokesman on the economy, publishing weekly commentaries, and is frequently interviewed by media outlets such as The Wall Street Journal, Bloomberg and Reuters. Tannenbaum previously spent four years at the Federal Reserve Bank, leading the risk section. He began his career at LaSalle Bank/ABN AMRO, a global banking organization with $1 trillion in total assets, and served for more than 20 years as the organization's chief economist and head of balance sheet management. He also served as chair of the National Association for Business Economics, the Conference of Business Economists, the American Bankers Association's Economic Advisory Committee and the North American Asset/Liability Management Association. Tannenbaum holds a B.A. and an M.B.A. in finance and economics from the University of Chicago.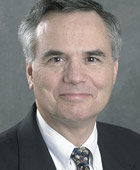 John Silvia is a managing director and chief economist for Wells Fargo. He joined Wachovia, a Wells Fargo predecessor, in 2002. Previously, Silvia worked as senior economist for the U.S. Senate Joint Economic Committee and chief economist for the U.S. Senate Banking, Housing and Urban Affairs Committee. Prior to that, he was chief economist of Kemper Funds and managing director of Scudder Kemper Investments Inc. He currently serves as the vice president of the National Association for Business Economics. Silvia has written two books, Dynamic Economic Decision Making and Economic & Business Forecasting. He serves as a member of the Blue Chip Panel of Economic Forecasters and on an informal advisory group for the Federal Reserve Bank of Philadelphia. He chairs the Economic Advisory Committee of the Securities Industry and Financial Markets Association and serves on the Economic Advisory Roundtable and on the finance committee for the Mint Museum in Charlotte, North Carolina. He is a member of the Business Advisory Council at the Walker College of Business at Appalachian State University in Boone, North Carolina, and on the President's Council for Charlotte's Central Piedmont Community College. Silvia holds B.A. and doctoral degrees in economics from Northeastern University and a master's degree in economics from Brown University.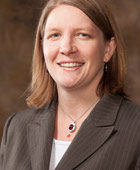 Kathy Deck is director of the Center for Business and Economic Research in the Walton College at the University of Arkansas. Her research interests include local economic development, industry market structure and education and health care economics. In providing applied economic research as part of the outreach mission of the center, Deck has managed studies for a wide variety of business, non-profit and governmental organizations in the state of Arkansas. Deck also acts as a media resource for economic analysis of current events and trends. Deck earned a B.A. in economics from the College of William and Mary and an M.S. in economics from the University of Wisconsin-Madison. Before joining the Center for Business and Economic Research, Deck was the antitrust economist for the Arizona attorney general.
The Walton College Center for Business and Economic Research is a public service/outreach organization whose mission is to serve its constituents with the highest quality research support; basic and applied business and economic analysis; timely, relevant business, economic and related public policy information; and other outreach activities. In addition to supporting research within the college, the center supports economic development by providing economic and demographic data and analysis to business, government and individuals. The center also actively works with the economic development community of the state to build Arkansas' capacity to create high-wage, high-skill employment.
For more information on sponsorships or reservations for Business Forecast 2015, contact the Center for Business and Economic Research, Sam M. Walton College of Business, Willard J. Walker Hall 538, 1 University of Arkansas, Fayetteville, AR 72701, 479-575-4151, fax 479-575-7687, or email cber@walton.uark.edu. To register online, visit the Business Forecast website.