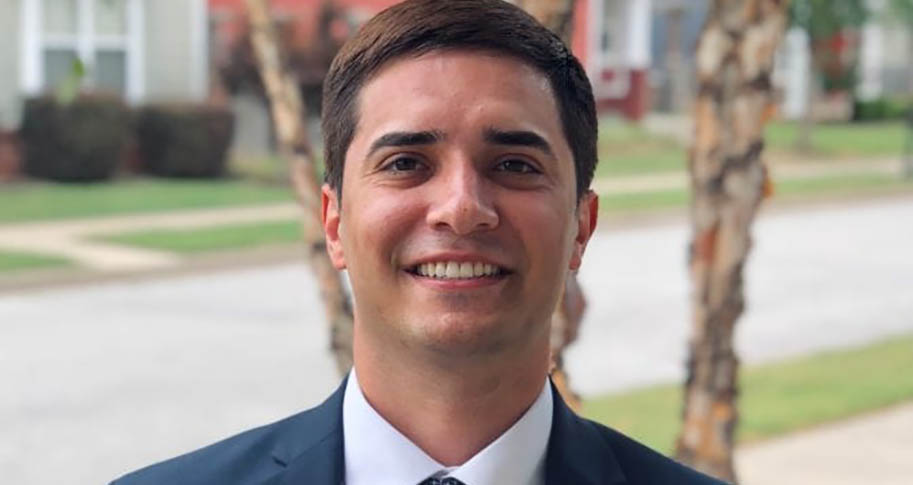 In 2015, Manny Mejia was preparing to graduate from high school in Springdale, Arkansas. He took the ACT exam several times, wrote essays for scholarships and applied to the University of Arkansas.
In an essay for the Arkansas Alumni Association's scholarship program, he wrote about the importance of giving back and being dedicated to helping students reach their higher education goals. He knew personally about its value as he was a recipient of it.
His hard work paid off. Manny received the Alumni Endowed Scholarship, cementing his journey to the Sam M. Walton College of Business where he earned a bachelor's degree in accounting in 2019.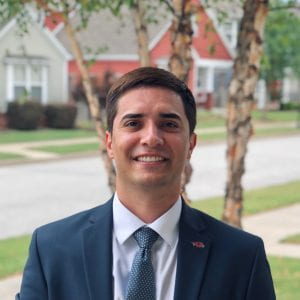 On May 8, Manny will graduate from Walton College a second time with an MBA in retail marketing management.
Vikas Anand, former executive director of MBA Programs and Graduate Program Innovation, had challenged the 2021 MBA cohort to volunteer during their time in the program and to reap the lifelong rewards of philanthropy. With that nudge, Manny developed a mentorship service project at his high school alma mater, Springdale High School.
Over two years, Manny and 10 of his classmates mentored 25 students at Springdale High and assisted them with pursuing a college degree, vocational training or going straight into the workforce. More than half will be first-generation college students. At the start of the program, many did not know how to navigate their ACT exams, apply for scholarships and financial aid, write powerful essays, or build quality resumes or job applications. "It was apparent to me that many of these students needed encouragement," he said.
These young MBA students made the trek to Springdale from Fayetteville to help them with practice ACT exams. They shared resources about scholarships and financial aid. They discussed time management and creative thinking. They hosted mock interviews and reviewed resumes, essays and applications.
In short, they let the high schoolers know they understand where they are and helped them know what they needed to do to get to where they wanted to go.
Recently the high schoolers wrote thank you notes to express what this mentorship program has meant to them and they expressed how appreciative they were for the time invested in enabling them for their future.
For Manny, those thank you notes hit home. It reminded him of the essay he wrote for the Alumni Endowed Scholarship not that many years ago and made him reflect on what Anand said about reaping the rewards of volunteerism.
"All of us mentors can look back on our time in the Walton MBA with fond memories of giving back," Mejia said, "and while it could take days, months or even years to notice the impacts we have made in each of our mentees lives, knowing that we helped make a difference will by far be the greatest return on investment of all."
You can watch 'A Special Message to Our Springdale High School Mentees' below.
Walton MBA students and special leaders congratulate Springdale High School mentees on their graduation! #BeEpic
MBA students include Molly Bombonato, Wade Carter, Manny Mejia, Haley Owen, Lane Richmond, MaryJohn Richmond, Michael Swanson, John Taylor, Ethan Washispack, Sydney Wendfeldt and Gannon Wright.