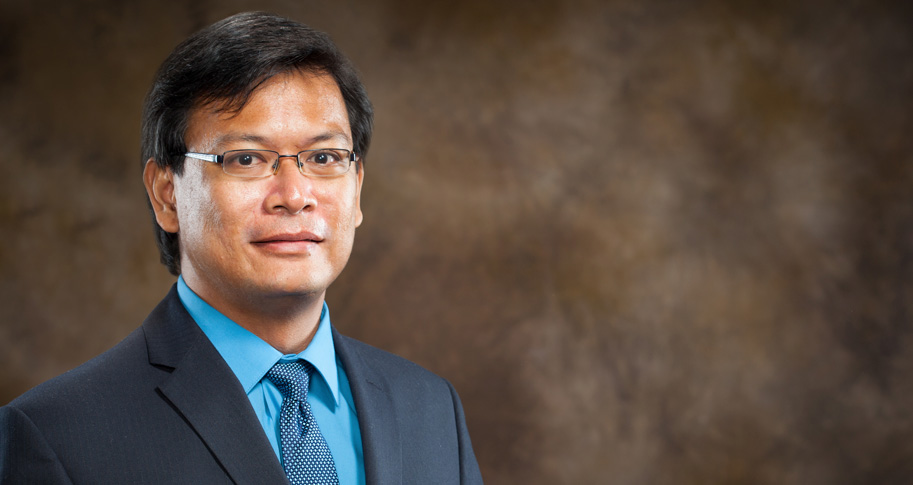 The National Bureau of Economic Research has named Arya Gaduh, associate professor in the Department of Economics at the Sam M. Walton College of Business, a research associate for its Development Economics program.
The Development Economics Program, one of 20 research programs managed by NBER, was launched in 2012 and focuses on economic development especially in under-developed countries.
"I'm delighted to share the news that our colleague Arya Gaduh has been elected a research associate in the NBER's program on development economics," said Raja Kali, chair of Walton College's Department of Economics. "NBER is among the most prestigious research organizations in economics and NBER Research Associates are among the top scholars in various areas in economics."
NBER is a national, nonpartisan private organization which investigates and analyzes major economic issues. Its research is disseminated across the country and NBER is considered the arbiter of business cycles of recessions and expansion periods for the U.S.
"This is such an honor to be part of network of amazing academic economists in perhaps one of the most important private institutions that disseminates frontier research and economic analysis," Gaduh said. "I will continue to work on my ongoing research agenda, which are issues related to improving public service provisions – such as education and health – and urban economics in low- and middle-income countries."
Gaduh's research has been published in numerous academic journals including the American Economic Review, American Economic Journal: Applied Economics, and Journal of Urban Economics. He has been a consultant for several organizations including the World Bank (Jakarta), RAND Corporation and the National Team for the Acceleration of Poverty Reduction of the Indonesian government.
Gaduh earned a doctorate in economics from the University of Southern California, a master's in economics from Cambridge University and bachelor's in computer science from University of California at Berkeley.