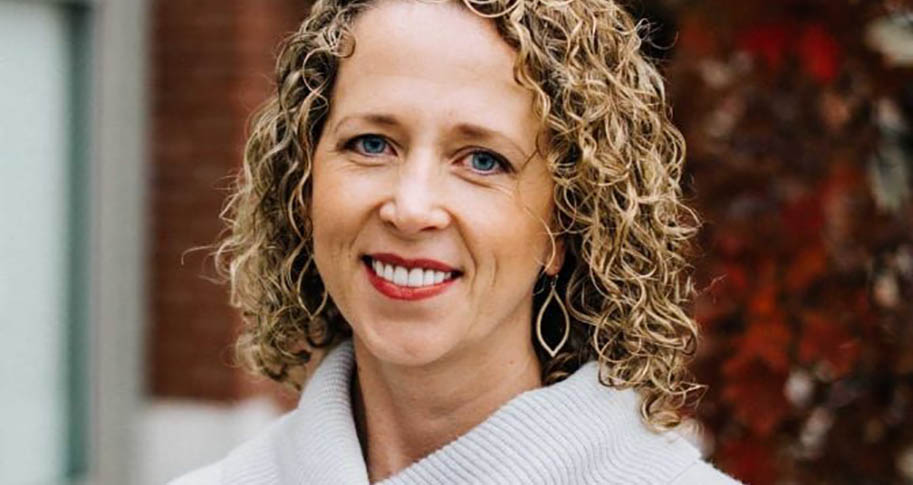 Sarah Goforth, executive director of the Office of Entrepreneurship and Innovation at the University of Arkansas, is joining the Northwest Arkansas Council Executive Committee, effective July 15.
"The Northwest Arkansas Council has helped shape our little corner of the country — from attracting talented business professionals to contributing to the arts, transforming streets and parks to strengthening our economy," said Matthew Waller, dean of the Sam M. Walton College of Business at the University of Arkansas. "And so has Sarah! She supports startups and helps our students understand how to form businesses, collaborate with investors and work with other academic disciplines. She is a great addition to the council."
"Northwest Arkansas has always been home to me, even during the many years I lived and worked on the East Coast," Goforth said. "Having followed the council's work with great admiration over the years, I am honored to have this opportunity to serve the place I love in an exciting time of regional growth and introspection."
Goforth joins Karen Roberts of Walmart; Todd Simmons of Simmons Foods; Nick Hobbs of J.B. Hunt; John R. Tyson of Tyson Foods; Jim Walton of Arvest Bank; Marshall Saviers of Cushman & Wakefield | Sage Partners, Carl George of George's Inc., Amy Tu of Tyson Foods, Canem Arkan of Endeavor Northwest Arkansas, Carter Malloy of Acretrader and Steve Clark of the Fayetteville Chamber of Commerce on the committee.
The Northwest Arkansas Council is a nonprofit that works to advance job opportunities, talent recruitment, physical infrastructure, health care and quality of life within Benton and Washington counties. Find more information regarding the council at nwacouncil.org.
The Office of Entrepreneurship and Innovation at the University of Arkansas creates and curates innovation and entrepreneurship experiences for students across all disciplines. Through the Brewer Family Entrepreneurship Hub, McMillon Innovation Studio and Startup Village, it provides free workshops and programs, including social and corporate innovation design teams, venture internships, competitions, and startup coaching. To learn more, visit entrepreneurship.uark.edu.
About the University of Arkansas: As Arkansas' flagship institution, the U of A provides an internationally competitive education in more than 200 academic programs. Founded in 1871, the U of A contributes more than $2.2 billion to Arkansas' economy through the teaching of new knowledge and skills, entrepreneurship and job development, discovery through research and creative activity while also providing training for professional disciplines. The Carnegie Foundation classifies the U of A among the top 3% of U.S. colleges and universities with the highest level of research activity. U.S. News & World Report ranks the U of A among the top public universities in the nation. See how the U of A works to build a better world at Arkansas Research News.