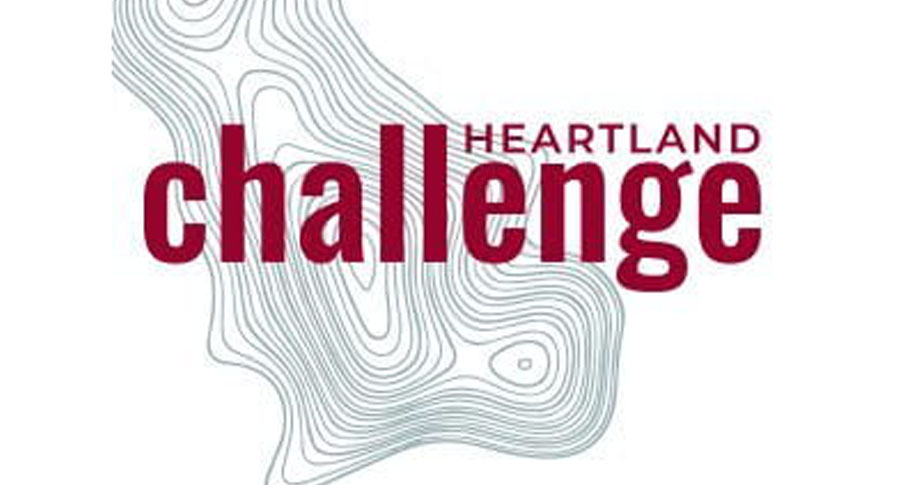 The competition is moving forward online to support all the hard work put in by the student teams in the hopes of building their technology-based ventures.
"Many student competitions on the circuit have been canceled," said Deb Williams, director of student programs in the Office of Entrepreneurship and Innovation. "Some have been tentatively postponed and others canceled completely.
"We weighed several options, including postponement, but we believe the most impactful approach would be to host a virtual competition."
The U of A's Office of Entrepreneurship and Innovation and the Arkansas Capital Corporation, a community development finance company that is known for the success of its annual Arkansas Governor's Cup Collegiate Business Plan Competition, partnered to launch the new competition this year.
One reason for moving ahead with the Heartland Challenge online was the success of the format for this year's Governor's Cup.
"We believe that providing the opportunity to compete for prize money will be the most meaningful and memorable connection we can establish with these teams, whose members have worked hard to become competitive for investment and whose opportunities to compete have dwindled to near zero," said Carol Reeves, professor and Cupp Applied Professor of Entrepreneurship in the Walton College. "We are extremely grateful to the Walton Family Foundation for their support of the competition and for this new online format."
The Heartland Challenge is the first global student startup competition held in the state of Arkansas. A $50,000 prize goes to the overall winner.
Three teams will compete in each of the four semifinal tracks on May 28 to win a place in the finals on May 29.
The final round and the awards ceremony, which includes an elevator pitch competition among all 12 semifinal teams, will be live streamed for the public. In a novel twist, the winner of the elevator pitch competition will be determined by a vote of the online audience.
Teams scheduled to compete are:


AlgenAir from the University of Maryland, an ecommerce company in Baltimore, Maryland, that developed the aerium, the first natural air purifier that uses algae to reduce carbon dioxide and increase oxygen as effectively as 25 houseplants.


Aurign from Georgia State University, a decentralized music publishing company that uses data analytics in blockchain technology to securely file music publishing documents.


Bloodhound from Rice University, a team that designed a unique laparoscopic camera software, called Bloodhound, that detects and highlights bleeding vessels perioperatively in real-time during surgery using image processing algorithms. This helps surgeons quickly and precisely locate the exact source of the bleed, which in turn reduces the risk of life-threatening hemorrhages.


Cellens from Tufts University, which developed a novel and non-invasive solution for the detection of bladder cancer, which will be non-invasive, highly accurate, and easily integrable within current clinical procedures.


CelluDot from the University of Arkansas, which addresses the growing problem of agrochemical drift with a novel biopolymer adjuvant technology that keeps pesticides and herbicides at the site of their intended use, thus preventing farmers from incurring financial losses due to crop damage and curbing the negative implications of drift on human health and the environment.


Contraire from Oklahoma State University, which deploys a retrofit control system to optimize the energy intensive aeration process within municipal wastewater treatment plants, resulting in annual savings for municipalities as a direct result of reducing electricity costs.


drizzle from Johns Hopkins University, which is making tools that turn existing, widespread TB diagnostic tools into highly sensitive ones at remote health centers close to patients. The first product is a low-cost slide system that is a magnet for TB-causing bacteria.


OxyGen from Johns Hopkins University, which provides a portable oxygen concentrator to treat patients with chronic lung disease needing greater than 3 liters per minute of oxygen.


Quantum Lock Technologies from the University of Tennessee, which uses random and untraceable keys to secure every point in communication to reduce cybersecurity risks for smart-connected factories, hotels, hospital equipment, smart homes, etc.


ReNew from Sasin School of Management, which offers a disruptive, patent-protected bio-coating solution that strengthens cellulose-based materials such as paper, cardboards, wood and fabrics.


True Adherence Inc. from the University of Utah, which empowers people to own their fitness by giving them the knowledge and feedback needed to engage in exercise effectively through real-time computer-vision based biomechanics feedback.


Vesta Technologies from the University of Missouri, which provides food-ordering customers with a premier temperature-controlled locker system that accepts and stores delivered perishables from the e-food and grocery delivery industry at any temperature between -15F and 155F. The smart locker technology will allow delivery services to access apartments, commercial businesses, and universities 24/7 and avoid the pain points of the last mile delivery drop off with the consumer.