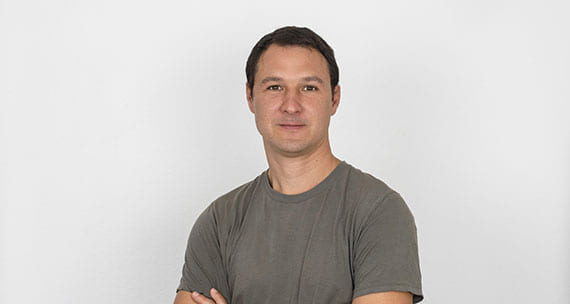 Accomplished programmer and serial blockchain entrepreneur Jed McCaleb will be the keynote speaker to kick off the 2021 RZRblock Hackathon.
The RZRblock Hackathon is an annual event hosted by the Blockchain Center of Excellence, which was established in May 2018 within the Department of Information Systems in the Sam M. Walton College of Business at the University of Arkansas.
The month-long 2021 RZRblock Hackathon will be a free, virtual competition featuring cash prizes. The event will be open to students as well professionals from the community.
The kick-off for the hackathon will be Friday, March 5, featuring McCaleb, company use-case presentations and technical workshops exploring different blockchain platforms.
The kick-off will be hosted on a virtual conferencing platform called Brella.io. Brella is a world leader in online events and offers unique attendee experiences like intent-based networking recommendations using artificial intelligence. The Blockchain Center of Excellence says using Brella will offer the best user experience to participants looking to build teams and collaborate with mentors.
A tentative schedule for the March 5 kick-off is:


9 a.m. – Welcome Remarks


9:15 a.m. – Keynote Speaker: Jed McCaleb


10 a.m.: Use case pitches presented by companies and U of A Faculty


11:30 a.m.-1:30 p.m.: Tech Workshops – Breakout 1


1:30 p.m.-3:30 p.m.: Tech Workshops – Breakout 2


3:30 p.m.-5:30 p.m.: Tech Workshops – Breakout 3


McCaleb, originally from Fayetteville, Arkansas, is co-founder and chief technology officer of Stellar Development Foundation, an open network that connects the world's financial infrastructure. McCaleb created Stellar in 2014. It is an open-source blockchain network built to democratize economic participation by making money more fluid, markets more open and people more empowered.
An early pioneer in decentralized systems and blockchain technology, McCaleb created eDonkey2000 which became one of the largest file-sharing networks in its time. He later created Mt. Gox, the first bitcoin exchange, which was subsequently sold and re-coded by its current owners. He is also a co-founder of Ripple.
Students will be able to engage with industry professionals and build solutions for real world, blockchain-enabled use cases. First, second and third place cash prizes will be announced on April 9 for a Student Track and an Open Track.
Participants can RSVP now to claim a spot in the hackathon or find out how to sponsor the 2021 event on the event website.
Current 2021 sponsors for the 2021 RZRblock Hackathon include:


Blockchain Center of Excellence board members


Walmart


Tyson Foods


B. Hunt Transport, Inc.


ArcBest


EY


Microsoft


IBM


Golden State Foods


FIS


McKesson